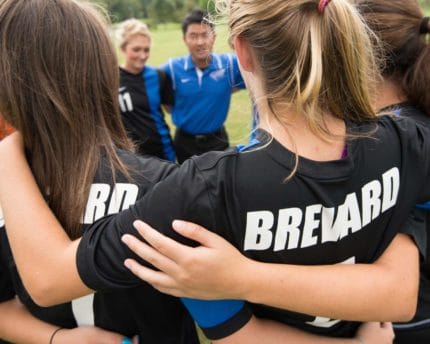 Brevard College's women's soccer and volleyball teams opened their seasons with big wins at home on Thursday.
The Tornados women's soccer team defeated King College, 3-1, while the BC volleyball team downed the Virginia-Wise Cavaliers 3-1 in Boshamer Gymnasium.
The win for the BC volleyball team marked the first career collegiate victory for first-year head coach Kelly Burdeau. The BCvolleyball team has won its season opener every year since joining the South Atlantic Conference in 2008.
The volleyball team looks to keep the ball rolling as they take on the Lander Bearcats in the opener of the North Greenville Invitational Tournament this weekend. The BC women's soccer team will square off against Erskine at 2 p.m. Saturday at Brevard Soccer Field.