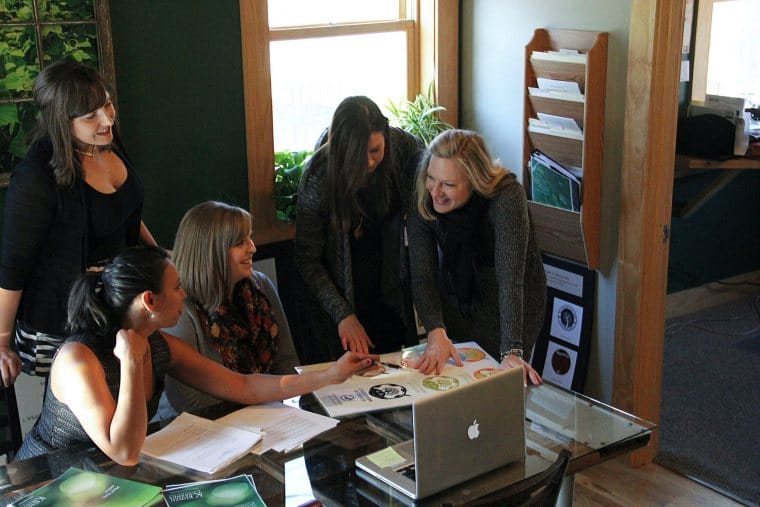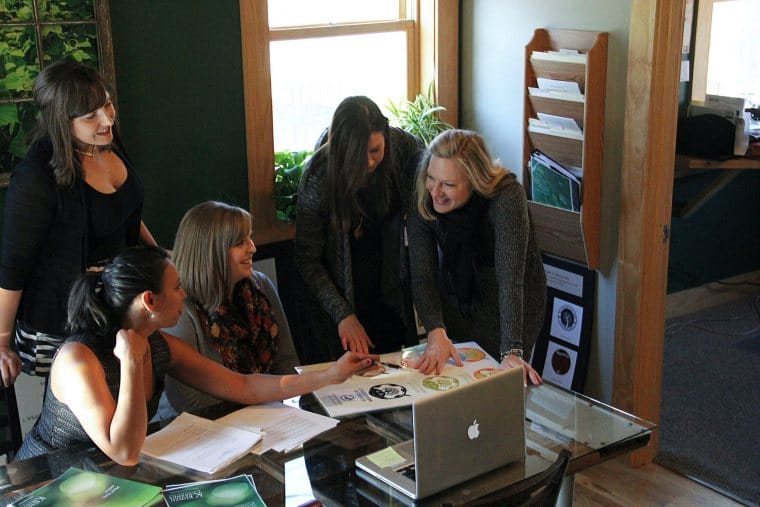 BY JEFF JOYCE
Current students at Brevard College are constantly looking for ways to combine their passions with their future careers. Murphy Funkhouser Capps '95 did just that as she leveraged her passion for the arts with her career as the CEO of Kudzu Brands in Asheville.
Murphy came to Brevard College as a music and theatre major and loved performing and being on stage. After graduation, she stepped away from the stage and was employed as a corporate trainer for a growing restaurant organization. It was in this position that Murphy says she realized how valuable her performing arts background was to executing successful business presentations.
Murphy's art background only continued to serve her as she began writing radio advertisements, which she describes as the "theatre of the mind."  She quickly understood that she possessed the toolkit to assist others in developing and growing their brands.
Murphy opened Kudzu Brands, a full-service branding agency, in 2010. Today, she works as the CEO and Chief Brand Strategist of the company, whose client list includes Ingles, Mission Hospital, and a host of Western North Carolina non-profits.
"They say, 'all the world's a stage.' I took that to heart as I built a business around the presentation of stories, words, and ideas," Murphy says. "I believe my business, Kudzu Brands, has been successful because we have provided a 'stage' for our clients to showcase their brands to the world."
Just this year, Murphy and her business were selected for the 2017 spring cohort of the Goldman Sachs 10,0000 Small Businesses program at Babson College in Boston.
Murphy credits the experiential and liberal arts education of Brevard College with helping her connect with her passion and purpose.