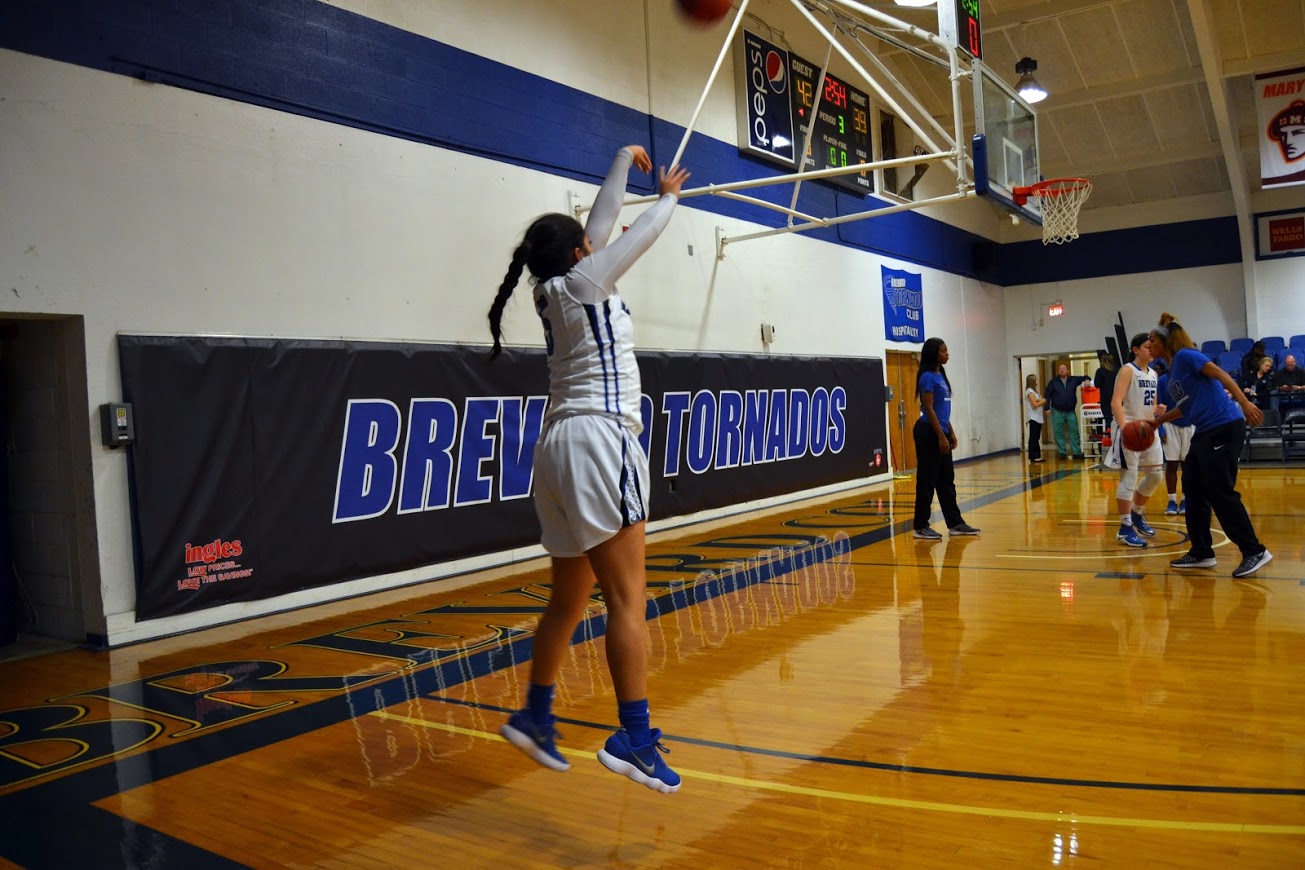 GREENVILLE, S.C. – The duo of Ty'She Washington and Destiny Williams scored 15 points each while teammate Annalee Bollinger added 10 points to lead Brevard to a 55-47 victory over Bob Jones in women's basketball action on Saturday afternoon.
Washington reached double figures after hitting 4-of-9 from the floor and 7-of-13 at the free throw line,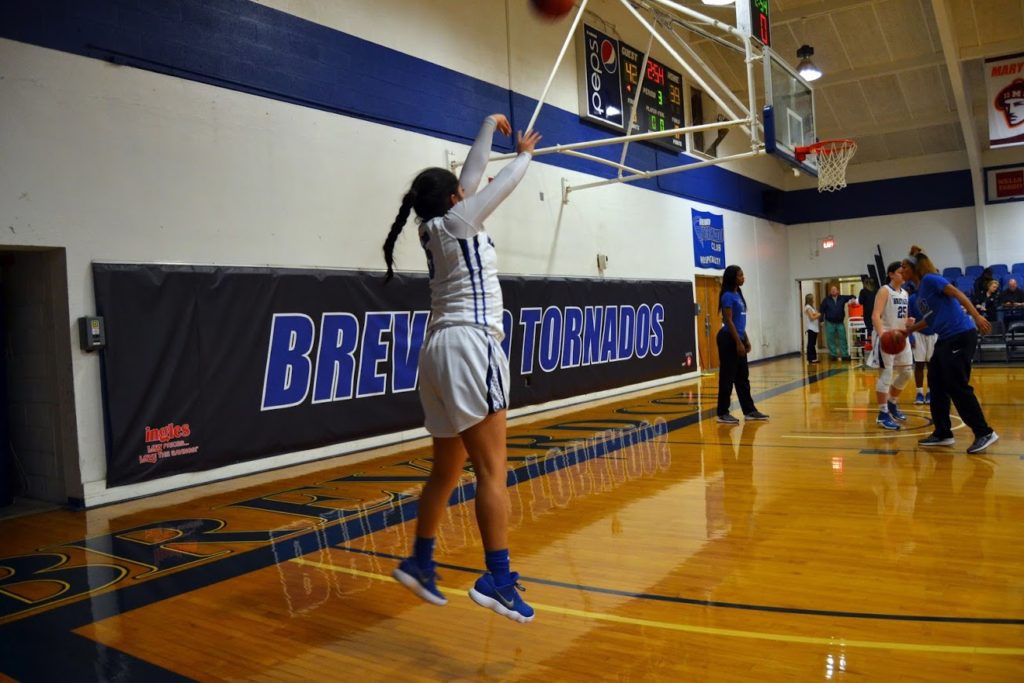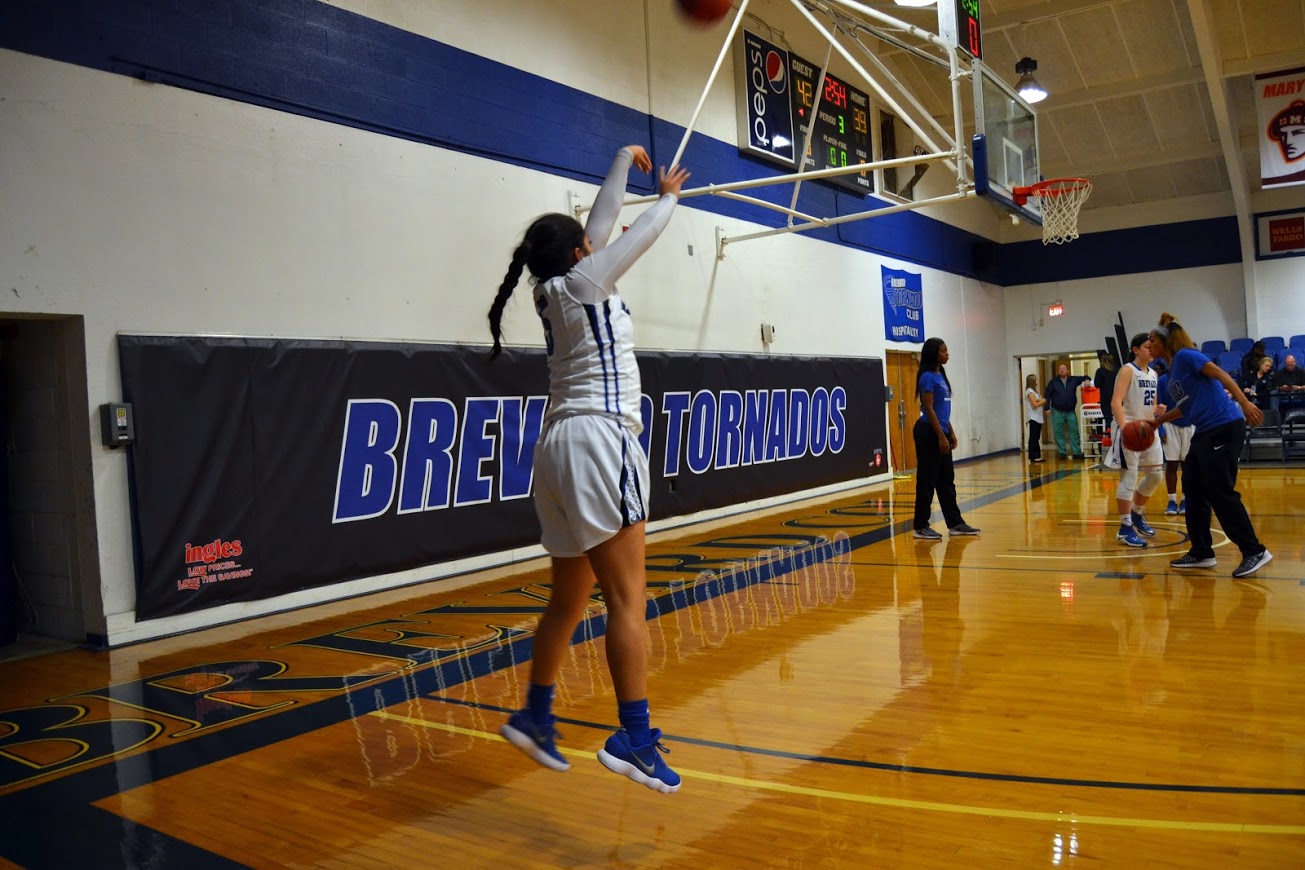 while forcing three steals. Williams also eclipsed the double-digit mark, knocking down 7-of-14 from the floor, to go along with eight rebounds and two steals.
Bollinger, who converted only two field goals in a difficult performance, was a perfect 5-of-5 from the charity stripe. The Tornados (3-4) picked up 16 points at the free throw line as they went 16-of-23 (69.6%), while hitting 19-of-59 from the floor.
Both teams struggled to find offense in the third with the Tornados outscoring Bob Jones (4-8) 13-8 in the frame. Williams highlighted the offense with six points, while Washington added four. The seven-point halftime lead for Brevard evaporated to four in less than three minutes, but scores by Williams and Washington in succession made for a 33-24 contest.
Washington added a second layup, extending the lead to 11, but it was Julia Simmons' four points that pulled the Bruins within eight through three quarters.
Brevard's offense regained its first quarter form in the opening stages of the fourth, establishing a 42-34 advantage following a jumper by Williams. A 3-pointer by Sha'Ron Brunson coupled with a pair of free throws by Sydney Bedsaul pulled Bob Jones to within one with 5:10 remaining.
The two teams traded the lead over the next three minutes before Williams and Washington sparked an 8-0 run to complete the win.
The Tornados' lead reached double figures inside the opening minutes of the second quarter as Washington converted three straight free throws. Bob Jones trimmed the lead to five, 23-18, behind five points from Amanda Bates. Williams drove past the Bruin defense for the final points, but Bob Jones scored four unanswered to trail by three at the intermission.
Deja Riddick got Brevard off to a solid start, scoring six points in the first quarter, while Bollinger and Whitney DeMoss added five and four points, respectively, providing the Tornados with a 17-6 advantage. Brevard broke an early five-all tie with a free throw by Washington and a layup by Riddick as it rattled off seven straight points. Bollinger capped off the 12-1 run, which lasted the final 2:18 of the frame, with a 3-pointer.
The Tornados will have a 19-day layoff before their next contest, when they host St. Andrew's on Dec. 28 at 5:30 p.m