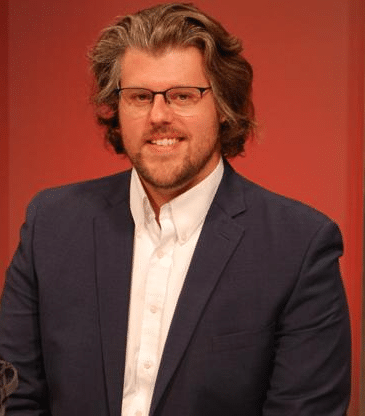 Brevard College alumnus, Kody H. Kinsley '07 has been appointed North Carolina Department of Health and Human Services (NCDHHS) Secretary. The appointment was announced by Governor Roy Cooper Tuesday, November 30 as prior Secretary, Mandy K. Cohen, M.D. will step down January 1.
Chief Deputy Kinsley is a native of Wilmington, NC who received a Bachelor of Arts in Health Science Studies from Brevard College and a Master of Public Policy from the University of California, at Berkeley. He also completed a research program in Quantitative Science at the Harvard T.H. Tan School of Public Health.
As an exemplary student at Brevard College, Kody was included in the President's Circle, served as Junior Class Vice President, and was inducted into a prestigious National Leadership Honor Society, Omicron Delta Kappa, a special accolade for exemplary campus life leaders. Kody graduated as Outstanding Senior in Health Sciences and is remembered fondly by Brevard College faculty.
Professor Emeritus of Science and Mathematics, Dr. Mary K. White said, "Kody was a delightful student. He has been the only freshman to take my Human Anatomy and Physiology courses, and he excelled. He became a teaching assistant in those classes and mentored others in appreciating and understanding the intricacies of anatomy. He invited me to join him in the cafeteria for lunch regularly, where we developed what has become a lifelong friendship. We always knew he would be very successful and he has proven that over and over again."
Kody's impact on Brevard College is evident in the recollections of Professor of Biology and Environmental Sciences, Dr. Jennifer Frick-Ruppert who commented, "Kody embodied the importance of both understanding science and communicating effectively with others in order to create positive change. Yesterday I told students in my First Year Experience course that Kody was an example of why an education embracing the liberal arts is so important. His coursework was not just in the health sciences, but in ethics, psychology, literature, humanities, history, religion and the arts – and that the combination of this wide and diverse education allows him to effectively interact with a diversity of people and ideas in order to promote the health of all the citizens of our state."
After graduate school, Kody served at the White House as Policy Analyst on the Domestic Policy Council in the Obama administration and several roles at the US Treasury Department where he ultimately served as Assistant Secretary for Management in both the Obama and Trump administrations. With the experience and knowledge gained at the White House and US Treasury Department, he returned to his home state of North Carolina to serve as Chief Deputy Secretary for Health and Operations Lead for the North Carolina COVID-19 Response.
The Reverend Dr. David C. Joyce, President of Brevard College, commented, "We are proud of Kody's accomplishments as a Brevard College alumnus. His dedication to public service to the country and the state of North Carolina reflect Brevard College's motto, 'Learn in Order to Serve.' ''
Kody's passion for public service and for health has led him to where he is today. From undergrad to graduate, from the mountains of Western North Carolina to the West Coast, Kody exemplifies the Brevard College mission which encourages personal growth and inspires artistic, intellectual, and social action.
Brevard College is consistently recognized as one of the best liberal arts colleges. The College's focus on experiential learning, small class sizes, and location in the mountains of Western North Carolina near Asheville make Brevard a top choice college for students around the world.