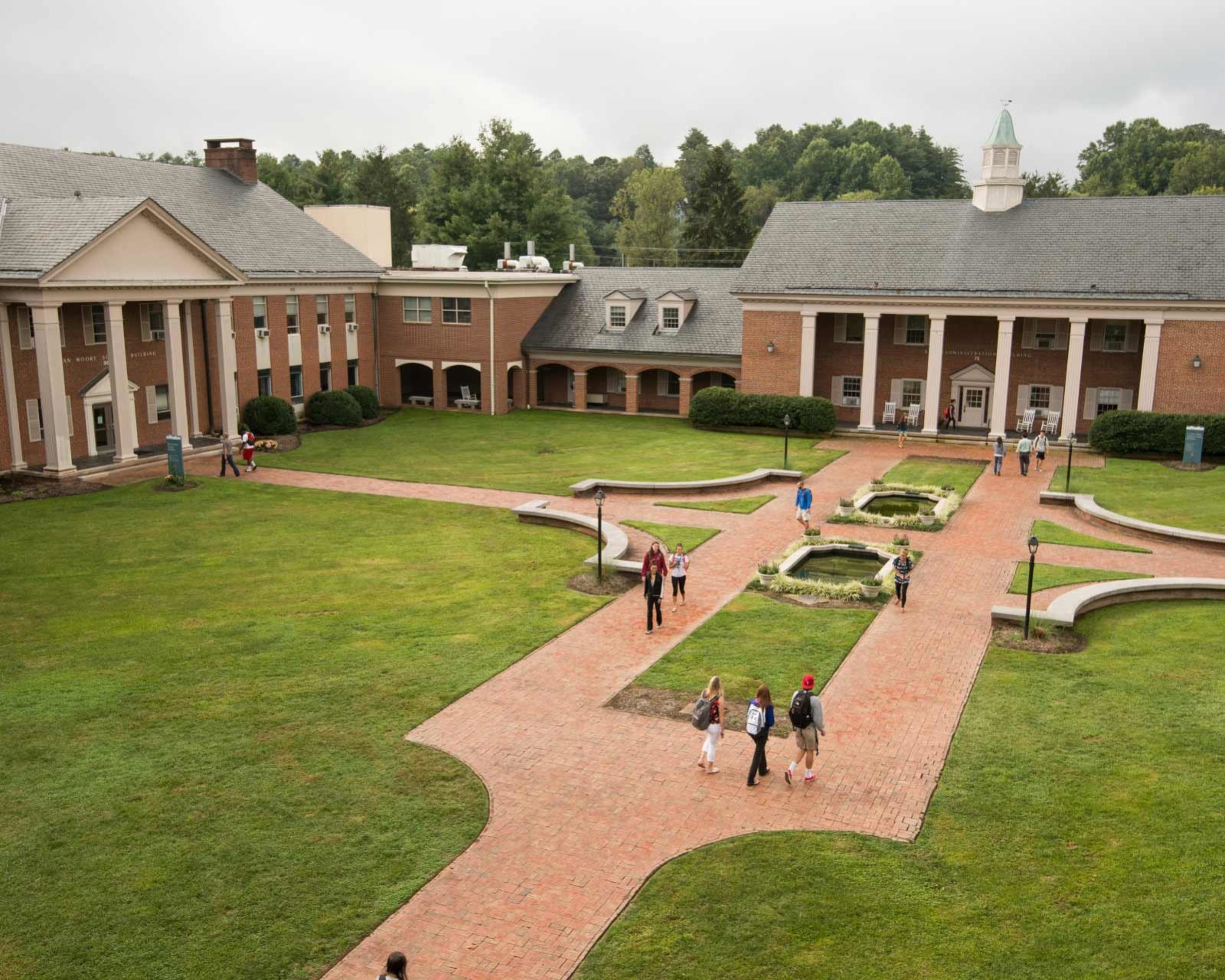 Brevard College alumnus Dick Gardner '69 has established The Breanna "Bree" McMahon Endowed Soccer Scholarship at Brevard College.
The scholarship is in honor of BC rising senior "Bree" McMahon, an exercise science major who plays the position of goal keeper on the College's women's soccer team.
"As an alumnus of Brevard College, I have a huge interest in the school and want to be a part of its continuing success," said Gardner, who also serves on the College's Board of Trustees.  "I feel very fortunate to be able to provide the funds needed to establish this scholarship.  However, it is only a beginning.
"It is my hope that many others will also want to help fund this scholarship for a deserving Brevard College student like Bree.  It is up to alumni and friends of Brevard College to help-out and maintain the tradition that has been to educate and develop the minds of our young people.  Brevard College needs the help of all of us in order to maintain these principles."
Gardner shared that McMahon's determination and fortitude played a significant role in why he created the scholarship.
"After facing a life-changing injury and losing a leg, Bree faced a major roadblock in her desire to be a college soccer player," said Gardner.  "But with interminable spirit, she took on the challenge of overcoming this setback and forging ahead with her plans. Many would not move on after losing a limb, but Bree accepted her fate, made the most of her situation and is now an inspiration to the entire Brevard College community.
"Bree typifies the kind of student Brevard College is looking for.  We want young people who can deal with adversity and have the desire to be the best in life. The Breanna "Bree" McMahon Endowed Soccer Scholarship will provide support for a student with these qualities."
"Alumni-funded scholarships connect the College's past to its present and build a strong foundation for its future," said Brevard College President David Joyce. "We are most grateful to Dick – both as an alumnus and trustee – for his continued support of Brevard College as well as his vision and belief that our students, like Bree, have made and will continue to make a difference in the world."
As McMahon finishes her junior year at Brevard College, she has much to reflect on, as do many who consider her an inspiring role model.  She most recently traveled to Boston to speak with the families of several Boston Marathon bombing victims, letting them know that, while there will be struggles, life goes on and can continue to be wonderful, filled with dreams accomplished.
Born in 1992, McMahon's home is Orlando, Fla. with her parents, Kathleen and David and two younger brothers, Ryan and Reagan.  As she grew up, McMahon was always interested in sports.
"I started playing soccer in kindergarten," shared McMahon.  Her enthusiasm and love of the game is contagious.
McMahon always knew she would go to college and play collegiate soccer.  Shortly after realizing that dream, by securing a scholarship to play soccer collegiately at Brevard College, however, all of that changed…
In the fall of 2009, while working at her high school fundraising carwash, a friend accidentally pinned McMahon against a wall with a car.  It was a devastating accident, causing McMahon the loss of her left leg above the knee as well as severe injuries to her right leg.  Despite a coma, more than 15 surgeries, and missing 82 days of school her senior year, she graduated with her high school class in the spring of 2010.
When Brevard College's Soccer Coach, Shigeyoshi (Shug) Shinohara heard about McMahon's accident, he said, "There was no thought of Brevard College withdrawing Bree's scholarship offer. We knew that honoring her scholarship was the right thing to do."
Today, McMahon's dreams of college and soccer are still very much alive at Brevard College where she earns As and Bs in her courses, and is on the field again playing soccer with her "running leg" – a C-shaped prosthesis.  It is serendipitous that Bobby Sauer, a 1991 Brevard College alumnus, was her high school soccer coach and introduced her to Brevard College.
Every day is a challenge for this young woman of indomitable spirit, courage and determination who loves "putting smiles on other people's faces."  "I was, and still am, determined that the loss of my leg would not drag me down or define me as a human being," says McMahon.
When McMahon isn't playing soccer or dreaming about joining the team of Paralympic Volleyball, she is spending time with her family and friends, reading, and "growing into a better person and accomplishing dreams."  Her dreams include becoming a coach and public speaker at women's soccer clinics.  She has already begun working on her coaching licensure.
"What I've learned is that no one else can do the work for you," adds McMahon. "I have to work a lot harder than most people realize, and sure, I get tired sometimes. But I know that if you don't believe in yourself, nothing will ever get accomplished."
Anyone wishing to donate to the scholarship may do so.  Gifts may be made to: Brevard College; The Breanna "Bree" McMahon Endowed Soccer Scholarship, One Brevard College Dr., Brevard, NC 28712.
For more information about gift opportunities, please contact the Brevard College Office of Institutional Advancement at 828.884.8218 or e-mail GivesToBC@brevard.edu.