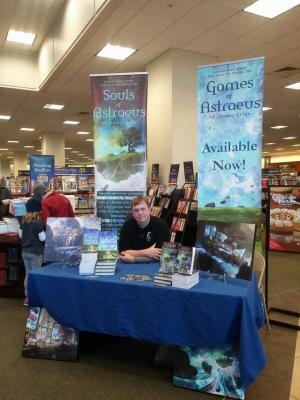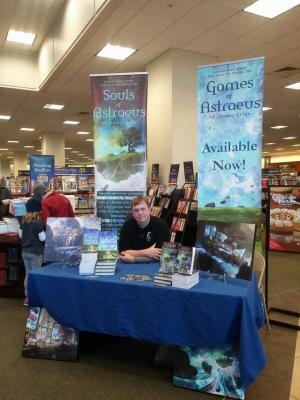 A composer of both music and words, Jeramy Goble, in his pursuit of one passion at Brevard College, discovered he had another.
Originally from Morganton, North Carolina, Jeramy says his home was always in the mountains. The location of Brevard and the intimate class sizes appealed to him. The music program at Brevard College had just begun, and Jeramy intended to major in music with an emphasis on composition.
"Jon Gudmundson, the former jazz director, had a huge impact on my appreciation for music, because he always kept a level of humility in music," Jeramy says.
What introduced this music major to the world of writing?
Jeramy credits Dr. Ken Chamlee, and his creative writing class. It was in that class, taken as a core requirement, that Jeramy discovered his passion for communicating through writing. He would eventually turn the final project, a 10- to 20-page short story, into his very first novel.
Since graduating from Brevard College, Jeramy has published "The Akallion Tales," a science fiction book trilogy, and is expecting to publish "Coven Queen," a stand-alone dark fantasy, in the spring of 2017.
But is he still making music?
"I'm always composing. Writing has bellied up to the bar right next to music," he says.
Jeramy also recently performed in the College's alumni jazz concert under the direction of fellow alumnus Jamie Warren.
Jeramy says he and his wife, who also attended Brevard College, look forward to contributing to and being involved with the College in the future.
Jeramy Goble '04
Published Author
Alumnus: Music
Morganton, North Carolina