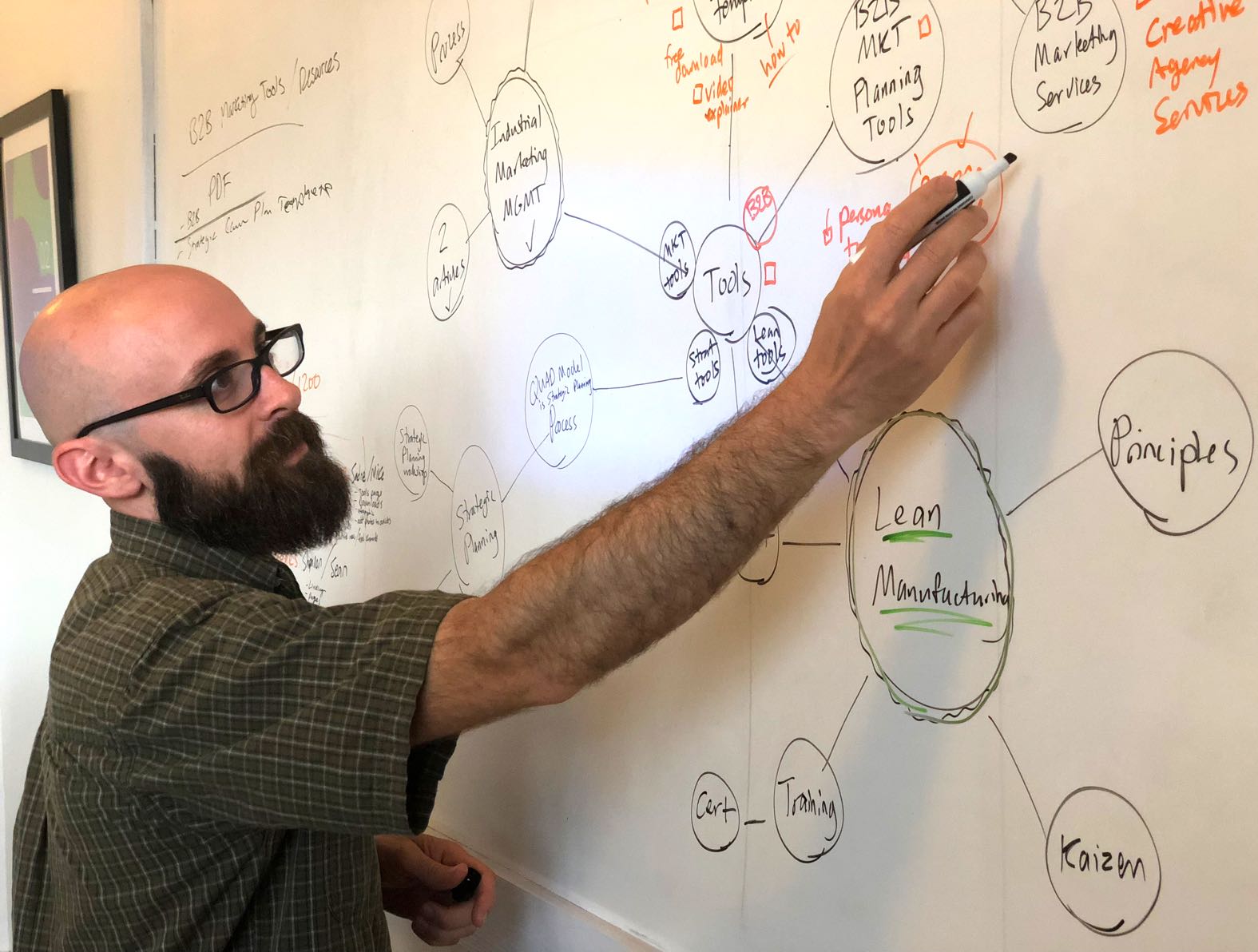 Mike McKearin is a perfect example of taking experiential learning and applying it to his life and work. Having graduated from Brevard college in 2003, Mike now owns and operates WE•DO Worldwide, a Growth Marketing agency in Hendersonville, North Carolina.
Mike and his team approach every client and project with one of the company's core values in mind: collaboration and action are key. "My time at Brevard College helped me develop the problem-solving skills that I use every day. The small classroom sizes and hands-on programs enabled me to thrive in a small team environment."
Mike infused his business with the tenets of experiential learning that were passed on to him during his time at Brevard College. He's created a workspace for his team that engages their ideas and individual personalities, an approach that has also greatly benefitted their clients.
There are no typical meetings at WE•DO, only experiential brainstorming sessions. "We invite our clients to write down their ideas on our tables and walls. Literally," Mike explains. That's because, at WE•DO, the tabletops and walls are whiteboards.
Having spent four years in BC's WLEE program, Mike's best memories involve learning outside with his class and instructors. The problem-solving tactics he uses every day in the digital world are a product of the skills he developed in college while climbing Looking Glass Rock and leading teams through the wilderness.
Originally from Ohio, Mike has no intention of moving his family out of the Brevard area. He and his wife, Susie, also a Brevard College grad, have become local fixtures. Their impact on the climbing community, in particular, has carried on for years.
To see some of the work Mike and his team have accomplished, you only have to look as far as the Brevard College website. Just last year, the WE•DO team gave the site a fresh design and user experience. WE•DO is currently assisting Brevard with its marketing program, namely by executing new designs and providing continuous improvement strategies for non-stop growth.
Mike McKearin '03
Entrepreneur
Alumnus: Outdoor Leadership & Experiential Education (WLEE)
Current Company: WE•DO Worldwide Marketing Agency
Brevard, North Carolina