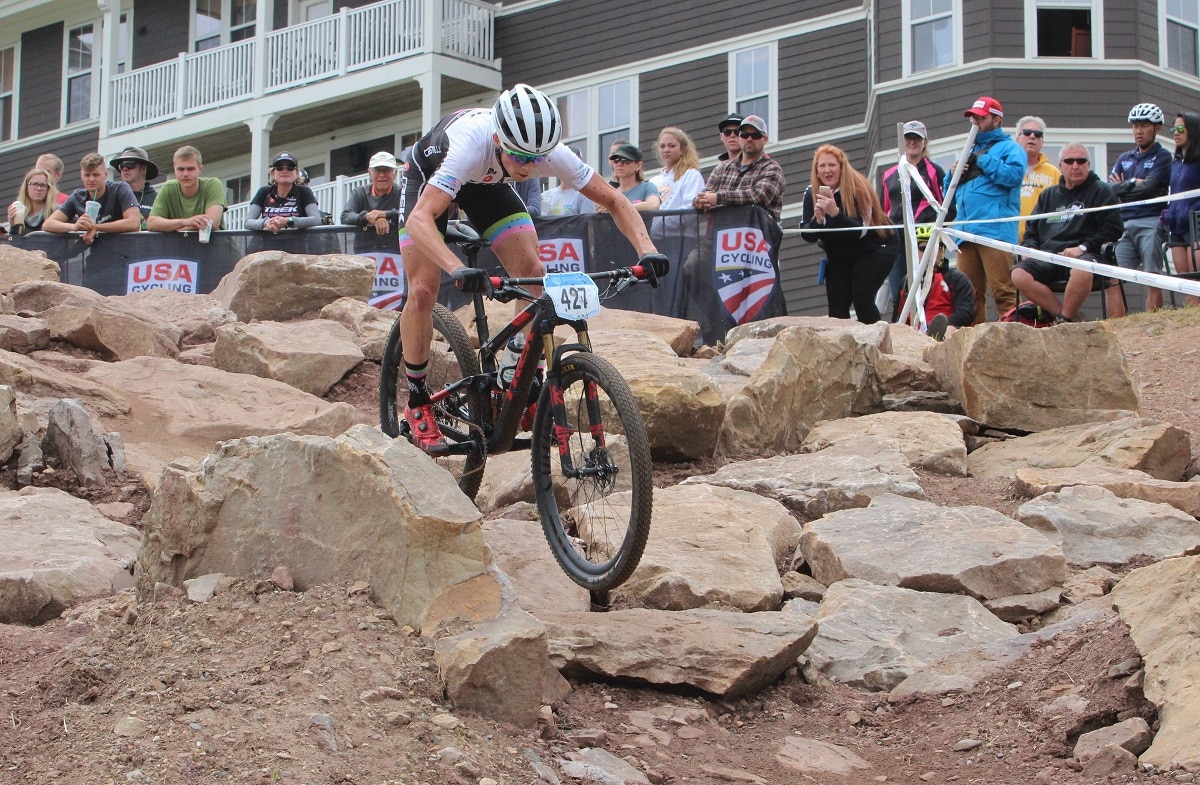 Brevard College Tornados Cycling Team members Carson Beckett (Jr.), Nathan St. Clair (Fr.), and Tyler Clark (Fr.) have been selected to compete in the 2018 UCI Mountain Bike World Championships held in Lenzerheide, Switzerland. The Championships will take place between September 5-9, and involve both cross country and downhill mountain biking. This will be the first time in program history that three Brevard Cyclists were represented in the same World Championship.
Carson Beckett, a native of Benton, Kentucky, will compete in the U23 Cross Country division for Team USA. Beckett received honors this past season at the Southeastern Collegiate Cycling Conference Championship (SECCC), garnering first place individually at the conference level for Cross Country. The selection comes after Beckett competed in the USA Cycling Mountain Bike National Championships in Snowshoe, West Virginia.
Joining alongside Beckett on team USA is incoming Freshman Cyclist Nathan St. Clair. St. Clair will compete in the Downhill portion of the competition in the Junior Men division. The Statesville, NC native took home the top spot in the Junior Dual Slalom trek at the 2017 US Mountain Bike National Championships. St. Clair also enjoyed a first-place outing at the Massanutten Yee-Ha Juniors in 2017.
Another newcomer to the Brevard College Cycling Team was tabbed to represent Team Canada at the World Championships. Tyler Clark represented Canada last year at the UCI Mountain Bike World Championships in Cairns, Australia. The native of Canada currently competes in the Canada XCO Series, representing Team Ontario. He currently stands in 3rd place with 295 points in the Junior Men's division.
To follow along with all the latest news on the UCI Mountain Bike World Championships, Click Here.
To cheer for Team USA at the 2018 World Championships, please follow @UCI_Cycling and @USACyclingLIVE on Twitter. Likewise, to keep tabs on results and news on Canada Cycling, please follow @CyclingCanada on Twitter.
The Brevard College Tornados Cycling Team kicks their 2018 mountain bike season off with a season-opening event at King University in Bristol Tennessee. For updates on all things Brevard College Cycling, Click Here.