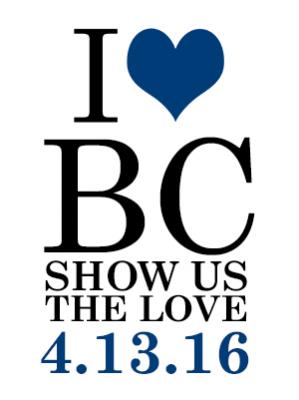 Celebrate everything you love about Brevard College on Wednesday, April 13, at the Second Annual I HEART BC Day.
The 24-hour giving challenge is hosted by the College's Philanthropic Development office and is open to alumni, parents, friends, faculty staff and students.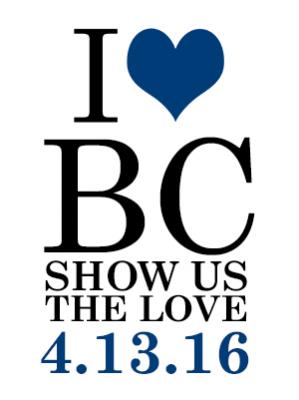 The event brings together the BC family and community members to show BC the love by giving time, experiences and financial support. For one-day only, staff will be available at Myers Dining Hall to take photos, hear stories about BC's impact and accept funds for the Brevard Annual Fund. Donations go toward scholarships for current and future students.
Mark Lemel, a community member and chair of the College's Board of Visitors, is challenging the BOV to give 100 percent on I HEART BC Day. If they meet this challenge, Lemel will entertain the crowd by taking a pie in the face in front of Myers Dining Hall.
In the afternoon, BC Campus Life will lead I HEART BC Day philanthropy activities. Everyone is invited to participate in a litter pick-up with the student group, BC Greens, and other campus beautification projects. To participate, meet outside Myers Dining Hall at 1:30 pm.
Participants are encouraged to wear I HEART BC t-shirts on Wednesday and share photos using the hashtag #IHeartBC on Facebook, Instagram and Twitter. T-shirts are available in the Alumni House and Communications Office.