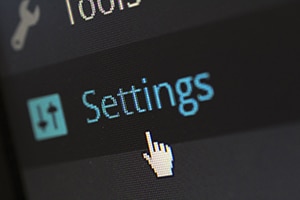 Brevard College's Teacher Licensure program will host a powerful presentation aimed at building awareness and sparking dialogue around the risks and benefits of Internet access on Tuesday, April 12 at 6:45 p.m.
United States Attorney Don Gast will speak on "Internet Safety Awareness for Educators and Parents: Child Porn, Sexting and Cyber Bullying" in the Transylvania County Library Rogow Room. The event is free and open to adults and children in middle school or above.
This presentation will help students in Brevard College's Teacher Licensure program, as well as community members, become more informed about the realities of 21st-century digital citizenship, said Megan Keiser, Associate Professor of Education.
"Our teacher candidates must know their content and be able to instruct. Part of that also includes being aware of the stresses that can impact their students," Keiser said. "Schools are seeing the powerful connection of including skills for social-emotional learning and taking steps to reduce bullying in order to nurture academic success."
Ninety Five percent of teens who use social media and have witnessed cruel behavior on social networking sites say they have seen others ignoring the mean behavior, according to a 2011 report by PEW Internet Research Center. Sixty eight percent of teens agree that cyber-bullying is a serious problem with today's youth. The National Center for Missing and Exploited Children contends that predators are hiding behind the anonymity of the Internet to target kids and entice them online.
This is the final presentation of the 2016 Brevard College Teacher Licensure Diversity Forum, which included topics on autism, dyslexia, racism, and LGBT youth.