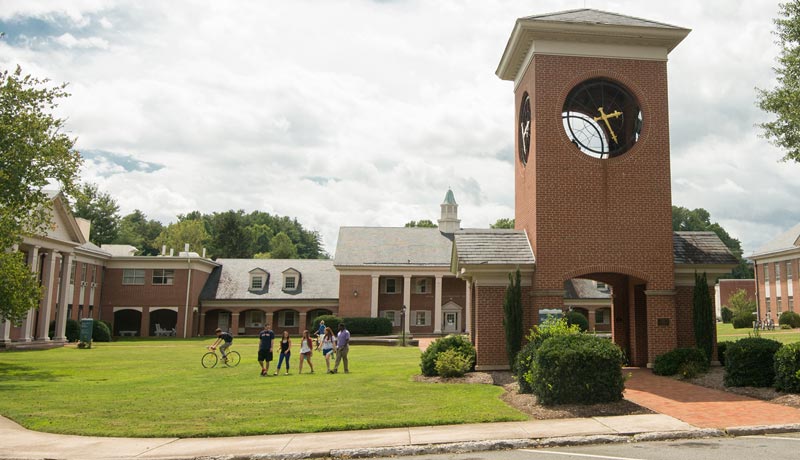 The Brevard College Athletic Department is pleased to announce a record contribution of $3,421.54 to the Make-A-Wish Foundation, nearly $1,000 more than Brevard's fundraising goal.
Each South Atlantic Conference school was challenged by the league office to raise $2,500 to present to the foundation, with the goal of raising $30,000 as a conference. Money raised will help support Make-A-Wish in its mission to grant wishes to improve the lives of children with life-threatening illnesses.
"As a conference, we have a tremendous opportunity through this partnership with the Make-A-Wish Foundation to inspire our student-athletes to make an impact on other people's lives," said South Atlantic Conference Associate Commissioner Eliane Kebbe. "Raising money for Make-A-Wish brings our 12 institutions together for a common goal and gives student-athletes an outlet to give back to their local communities. We're so proud of the men and women on each campus that have enriched people's lives through their commitment to this organization."
Brevard's Student-Athlete Advisory Committee spearheaded fundraising efforts through soliciting donations, collecting money through concession sales at Brevard football and basketball games, and hosting special events. The nearly $3,500 raised for Make-A-Wish represents the largest donation Brevard has given to the foundation.
A large portion of the funds came through donations collected as fans entered Brevard sporting events. $1,000 was collected at the football game against Newberry on November 1, while Brevard's basketball doubleheader against the Wolves on January 17 saw an additional $507.55 collected. Fans also contributed $108 at football's spring game on April 18.
Just over $1,200 came from concession sales at football and basketball contests this season. The final $590.13 was collected during Brevard's Week of Wishes, which was organized by the SAAC and included dodgeball and cornhole tournaments, a Pie-A-Coach contest, and an event at Zaxby's of Brevard during the weeklong fundraising effort.
"I'm so proud of the work our Student-Athlete Advisory Committee has done to raise money for Make-A-Wish," said Athletic Director Juan Mascaro. "[Assistant Athletic Director] Myranda Nash has done a fantastic job leading this group, and they've worked extremely hard all year long on this initiative. The fact that we raised almost $1,000 over our goal shows that our student-athletes truly care about making other people's lives better."