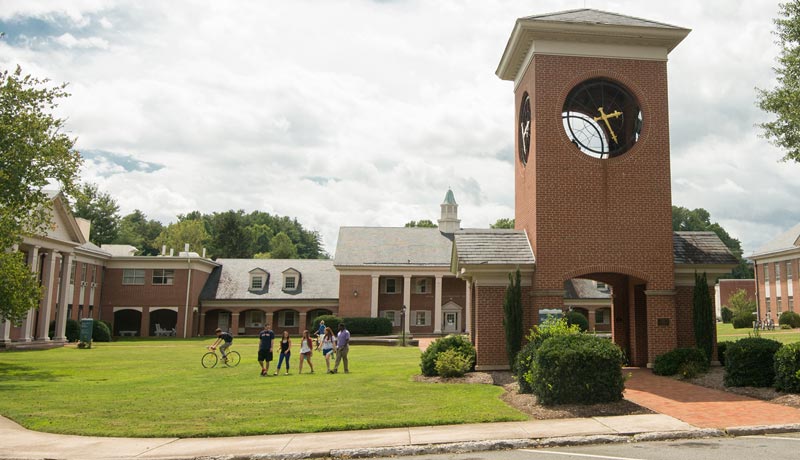 Brevard College is pleased to announce that Grace Jackson Munro Roy has endowed a Leadership Award in the Business and Organizational Leadership program that recognizes and rewards students who exhibit "service leadership, high integrity, high ambition and a demonstrated potential for organizational leadership."
Grace Jackson Munro Roy has led an incredible life; she would be the first one to tell you so. She will also be quick to tell you how much she loves Brevard College, and how much the college means to her.
Roy had a long and impactful career at Brevard College, teaching business classes for 31 years, from 1956 through her retirement in 1987. She is known for the love and compassion that she showed her students. She did not accept mediocrity from her students, nor did she let them accept it for themselves. Roy was awarded the Distinguished Faculty Award in 2008, in honor of her career and the long lasting impact she made on her students.
"Grace Roy made such a tremendous impact during her years at Brevard College. I still hear her name from alumni often. And when they talk about Grace, they talk not only about how she cared for them as a teacher, but how she also cared for them as a person," said Susan Cothern, Vice President for Philanthropic Development. "As you can see from her endowment of this Leadership Award, Grace's commitment to nurturing and developing students continues."
Roy, now 98, advises young people to acquire all of the education they can, to cultivate the values of honesty, integrity, dependability, and generosity, and to understand that living is more important than money.
Roy has a strong sense of values that she wants to be instilled in the students that pass through the Business and Organizational Leadership program at Brevard College, and she hopes to accomplish this through her endowment.