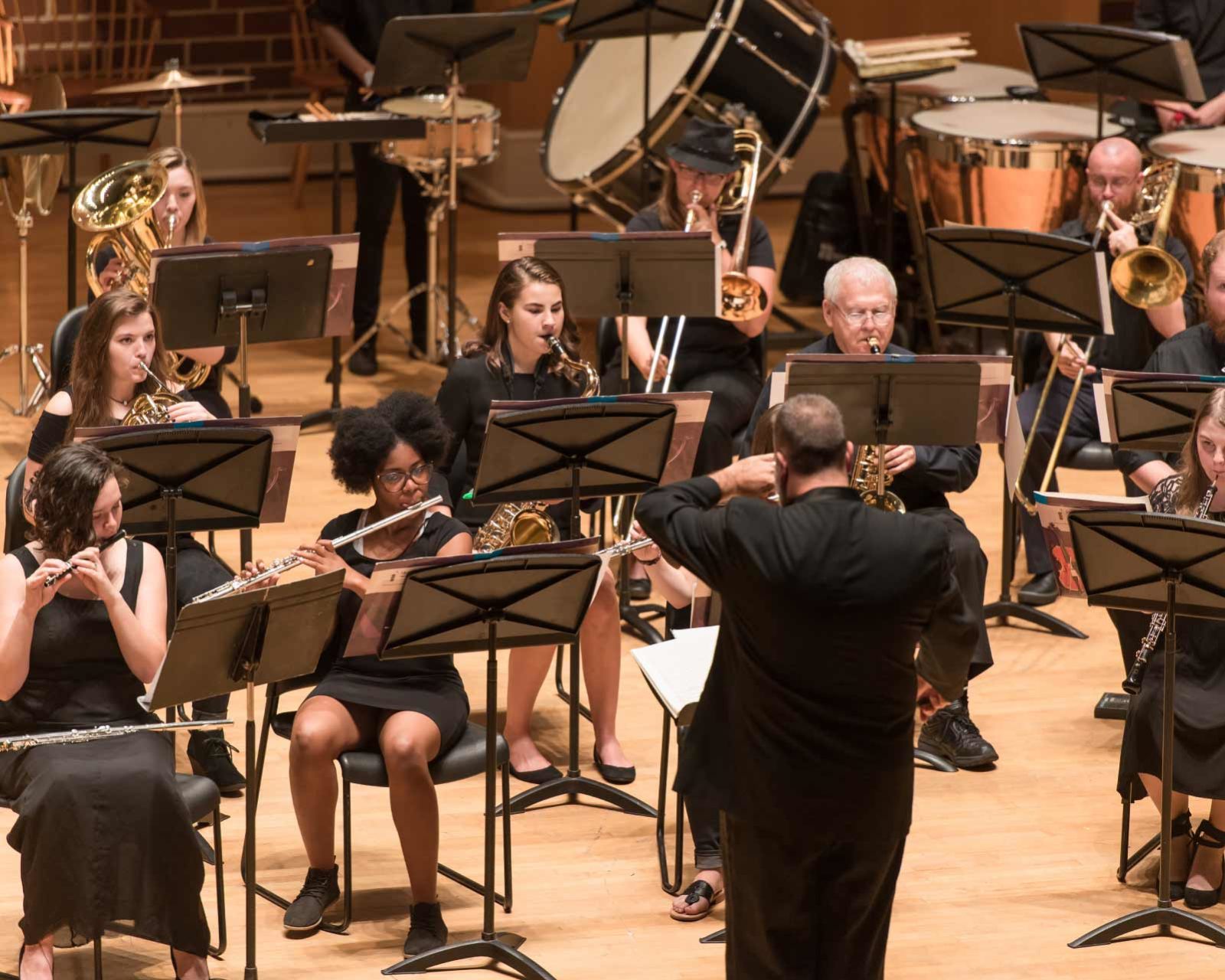 In honor of their 50th wedding anniversary, John Whitener '57 surprised his wife Elizabeth (Bibba) Whisenant Whitener '58 by endowing The Elizabeth (Bibba) Whisenant Music Scholarship and renaming Dunham Music Hall's lobby to the Elizabeth Whitener Lobby.
For such a milestone anniversary, John wanted to do something "significant" for Bibba at Brevard College, their alma mater and the place that brought them together. Because Bibba embraces music as a form of sacred worship and deeply loves music and education, John decided to endow a music scholarship to support talented students who may otherwise be unable to attend Brevard College. He also renamed the lobby of Dunham Music Hall to the Elizabeth Whitener Lobby, which enabled the college to renovate the space.
Susan Cothern, Vice President for Philanthropic Development, laughingly described the unique experience. "Because this was a surprise gift, and because John and Bibba are always together, it was quite the experience to work with John while keeping all of this a secret to Bibba," said Cothern.
"After the gift was finalized, I waited excitedly for Bibba's phone call after they announced the gift on the anniversary. When Bibba called, she told me how emotional she got over her 'perfect anniversary gift' because she had to work so hard to put herself through college by cleaning houses for extra money."
"I believe that education is a privilege, not a right, "said Bibba, "and I want to support others who will work hard to achieve their goals.'"
"The Whitener's gift is transformative at Brevard College," Cothern claimed. "It is making an immediate impact in the aesthetics of one of our most-used buildings, Dunham Music Hall, as well as will providing a significant scholarship to Brevard music students in perpetuity.
David Joyce, President, also expressed his gratitude for the Whitener's generosity. "In my note to John to thank him for this gift," Joyce said, "I joked that he has set the bar high for the rest of our anniversaries! In all seriousness, this is quite an extraordinary gift. Not only does it say a lot of John and Bibba's fondness for Brevard College, but also for their belief in our mission to support students. John is an astute business man, and his investment in Brevard is a statement of his belief in the growth and direction of the College. We are most appreciative for this transformational gift."
If you would like to establish a scholarship in your name, or to honor or memorialize a loved one, please contact Susan Cothern, Vice President for Philanthropic Development, at (828) 884-8218 or susan.cothern@brevard.edu.