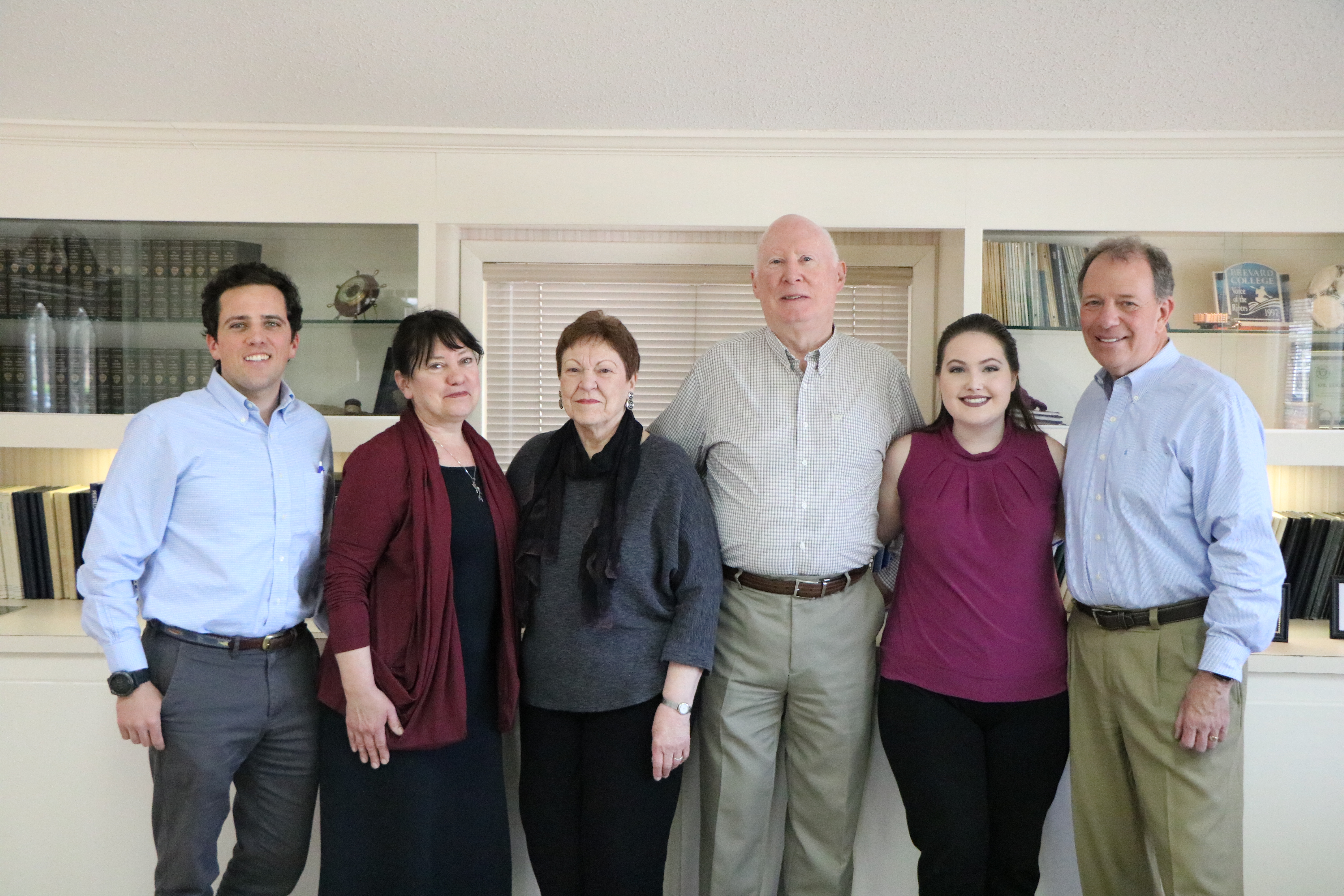 Brevard College President David Joyce recently announced the establishment of The Kirkman Family Endowed Scholarship for Teacher Education. The endowment was created by Bruce and Sandra Kirkman at $100,000 to provide tuition assistance for first-generation college students that are seeking teacher certification at Brevard College.
"Bruce and Sandy are such good friends of the college," Joyce said. "From serving as Friends of Fine Arts and the annual Gala to the unrestricted annual fund, and now a significant endowed scholarship, their support has been pivotal. It will be my honor to induct them into the Institute Circle of Lifetime Giving at this year's Brevard Society Celebration in May."
The Kirkmans, life-long advocates of education, arrived in Brevard, NC in 2001 after careers and raising a family in Atlanta, GA. They immediately got involved with Brevard College and formed a relationship with the education program and Dr. Betsy Burrows, Director of the Teacher Education program.
"We were so impressed with Dr. Burrows and her work to ensure that students in the program are prepared for the classroom after college," noted the Kirkmans. "She is committed to training educators that understand the complexities and dynamics of the career, which is so critical for teacher success and retention. For this reason, we decided to establish the scholarship in her honor."
"Many of the candidates in Brevard College's Teacher Education Program are first-generation students from Western North Carolina who are not only going to school full-time but also working part-time jobs to help them pay for tuition and expensive licensing tests," said Dr. Burrows. "The Kirkman Family endowment and the scholarship money it provides will help these students complete their education in a timely way."
The demands of the teaching profession are familiar to the Kirkmans. During Sandy's career in education, she worked with pre-schoolers to adults and served on the Board of The Galloway School. Bruce, as a Board member of The Coca-Cola Foundation, participated in the Coca-Cola Scholars Program and served on the Board and as Chair of The Atlanta College of Art. "We just hope that our scholarship helps students to better enjoy their lives in teaching."
As with all endowed scholarships at Brevard College, anyone who is interested in contributing to the endowed scholarship is welcome to do so. Gifts to scholarship funds can be made online at www.brevard.edu or through check, a gift of stock or securities, or IRA distribution. For more information on how to give to this or other endowed funds, please contact Jeff Joyce at jeff.joyce@brevard.edu or 828.884.8202.

Brevard College is consistently recognized as one of the best liberal arts colleges. The College's focus on experiential learning, small class sizes, and location the mountains of Western North Carolina near Asheville makes Brevard a top choice college for students around the world.