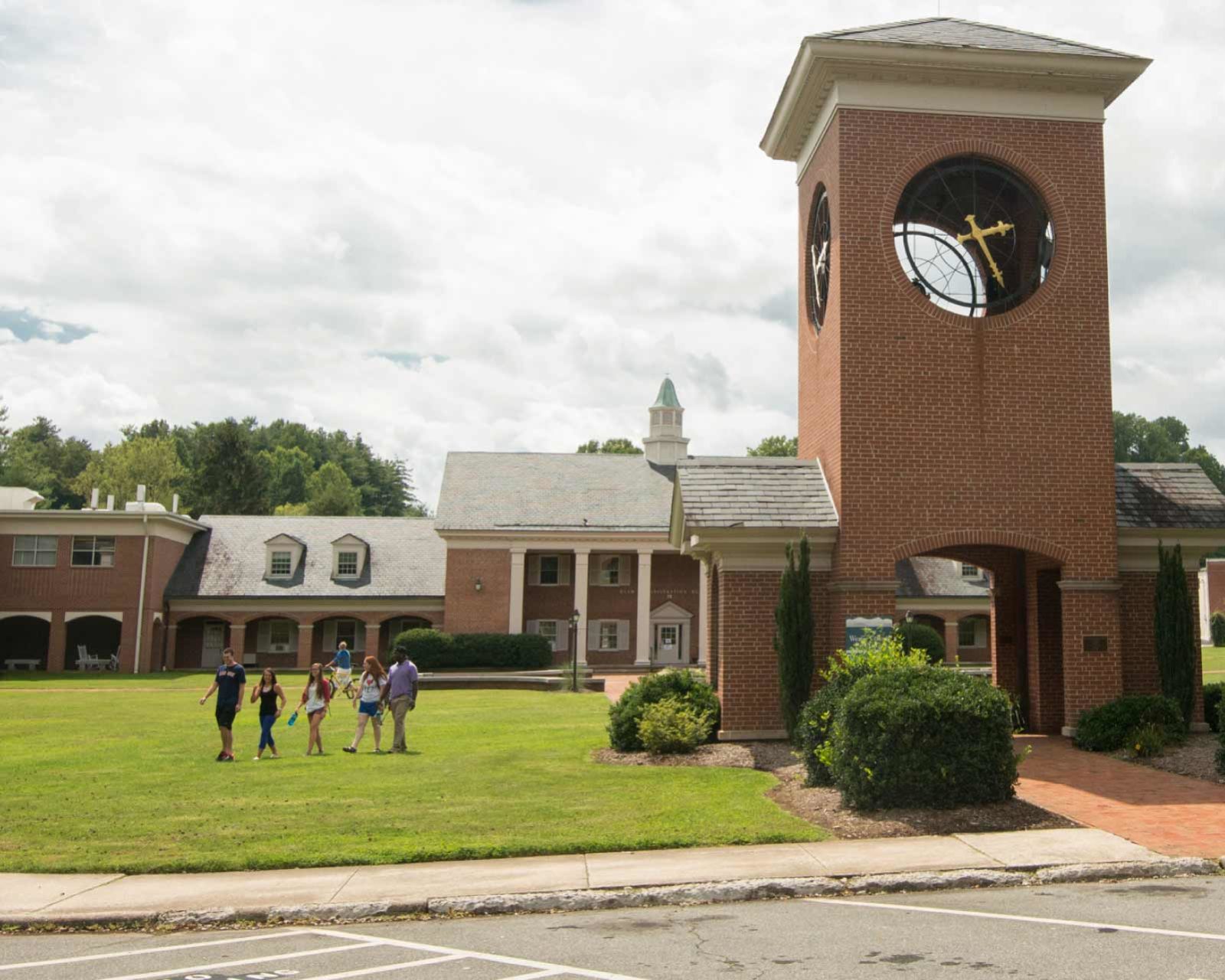 Brevard College recently received a gift of $14,000 from the Connestee Falls Scholarship Program to help support local Transylvania County students attending Brevard College.
There are currently five Transylvania County students who receive tuition assistance from the Connestee Falls Scholarship program: Lee Carver, Amanda Chapman, Shane Ihme, Kory Jones and Katie Smathers. All five scholarship recipients recently attended a Connestee Falls Stars dinner to meet the donors to the scholarship fund, and to thank them.
During an emotional speech at the dinner, vocal major Katie Smathers shared that without the support of Connestee Falls scholarship funds, she would be unable to afford Brevard College and pursue her dream of becoming a professional opera singer. "I am humbled as I stand here before you, people who I have never met, and yet you have given money to help me pursue my education, and enable me to strive for my goals. I can't thank you enough," said Smathers.
"Katie's sentiments are representative of all of our student recipients who benefit from the generous philanthropy of the Connestee Falls residents," said Brevard College President David Joyce.  "We are incredibly grateful for Connestee Falls' long-standing history of supporting Brevard College, as well as higher education in general, in our community."
Begun in 1987, the Connestee Falls Scholarship Program has provided scholarships to many talented and deserving students from Transylvania County through scholarships to Brevard College, Blue Ridge Community College and Transylvania County Schools.  Brevard College alone has been the recipient of more than $125,000 since the inception of this program, which has provided academic support to approximately 75 Brevard College students during the past 25 years.
For more information about the Connestee Falls Scholarship Program, e-mail cfscholarship@gmail.com.