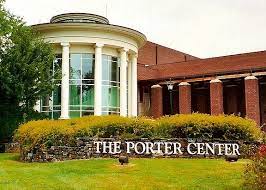 The Brevard College music program presents a concert of works by local composers, featuring select members of the college faculty. The event will be held at Scott Concert Hall in the Porter Center for Performing Arts on Sunday, February 6 at 3:00 p.m.
The program features works by current faculty composers, Kenneth Eggert and Richard Riccardi, and retired faculty Robert Palmer, Harvey Miller and Larry Whatley. Other composers represented are Charles Threatte and Janice Mowery, both from Brevard. In addition to three vocal works, the program includes a string trio and quartet, a piece for multiple percussion players, and a piece for cello and flute.
Also performing are members of Brevard College's performance faculty. Fine Arts Division Chair, Dr. Kathryn Gresham said, "Working with a composer to bring a new piece to life not only ensures that the artform will live on, but it informs our performance of other repertoire by enlivening our curiosity and building our interpretive confidence."
The concert reflects the theme of collaboration in Brevard College's Quality Enhancement Plan. "We appreciate the opportunity to showcase the music of our colleagues and friends in the community, and to awaken our students to the possibilities of creative collaboration in their own communities," said Dr. Gresham.
The concert is free and open to the public. Seating is limited to 500 patrons, and all audience members must wear a mask, regardless of vaccination status.
For more information, please contact Administrative Assistant to the Fine Arts, Alisha Carland at 828.641.0605.