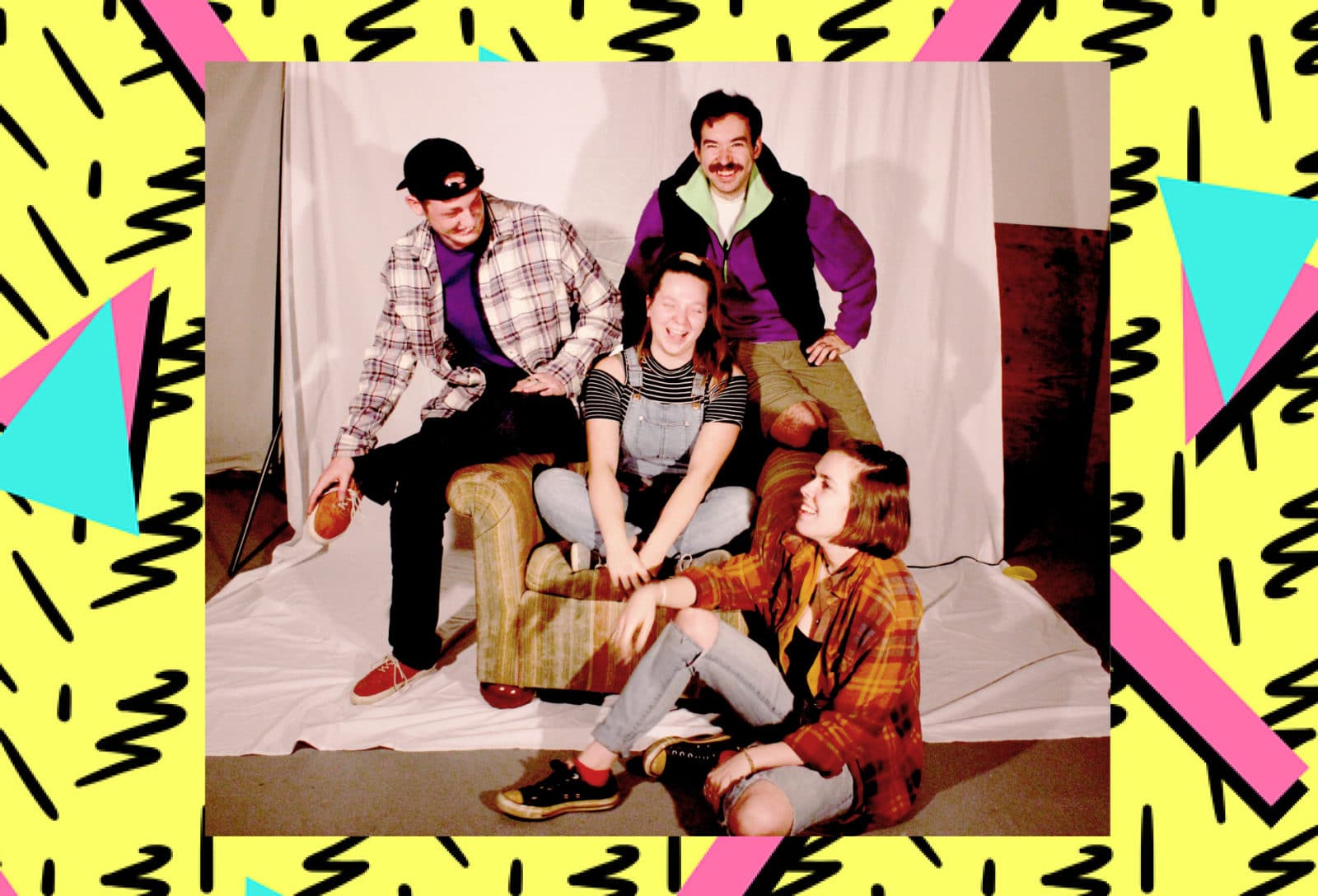 Four Brevard College art majors demonstrate the threshold of art using painting and sculpture at this year's annual BC Senior Art Exhibition, opening April 6 at 5:30 p.m. in the Spiers Art Gallery. The event is free and open to the public.
 The show is entitled "No Shame" and features paintings by Tom Ruple and MacKenzie Samotis. Haley McGavin and Casey Whitmire have created sculptures for the event.  Each student will present a short gallery talk about their work starting at 6:00 pm.
The senior show is the end result of a student's growth during their time in Brevard's art program. All students are required to take a broad range of art classes, in order to gain exposure to several mediums. As they progress in their studies, art students begin taking classes in specific art forms, in order to hone their interests.
"I wanted to capture the experience of painting and art making. To show the viewer the many layers of paint as well as the hours, emotions, and sometimes tears, that it takes to create," says MacKenzie Samotis of her work.  In addition to studying painting, Samotis has also been a teacher's assistant for 2D Design classes.
Art major seniors spend the fall semester of their senior year working with professors to decide on a theme for their show. The students then spend the spring semester creating and getting their pieces ready for exhibition.
"It feels really fulfilling to be presenting something that has always been a driving factor to my personality and life in general" said senior painter Tom Ruple. Ruple, like many art seniors, can often be found in the art building most of the day, and late into the night.
The exhibition is a culmination of hard work, passion, and dedication. Seniors showing their art allow attendees to take a look inside their processes and the concepts they've been working to express. At the opening, community members, other students, and faculty will have a chance to hear each senior speak about their pieces and answer any questions.
Gallery hours for the show are 8 a.m. until 3 p.m. weekdays through April 24. Spiers Gallery is a contemporary 1,500 square foot gallery located within the Sims Art Center on the Brevard College campus. Exhibitions in Spiers Gallery are ongoing throughout the academic year and include shows by Brevard College students and faculty members as well as visiting artists from Western North Carolina and around the country.
For more information about this exhibition, contact Diane Pomphrey at 828-884- 8188.