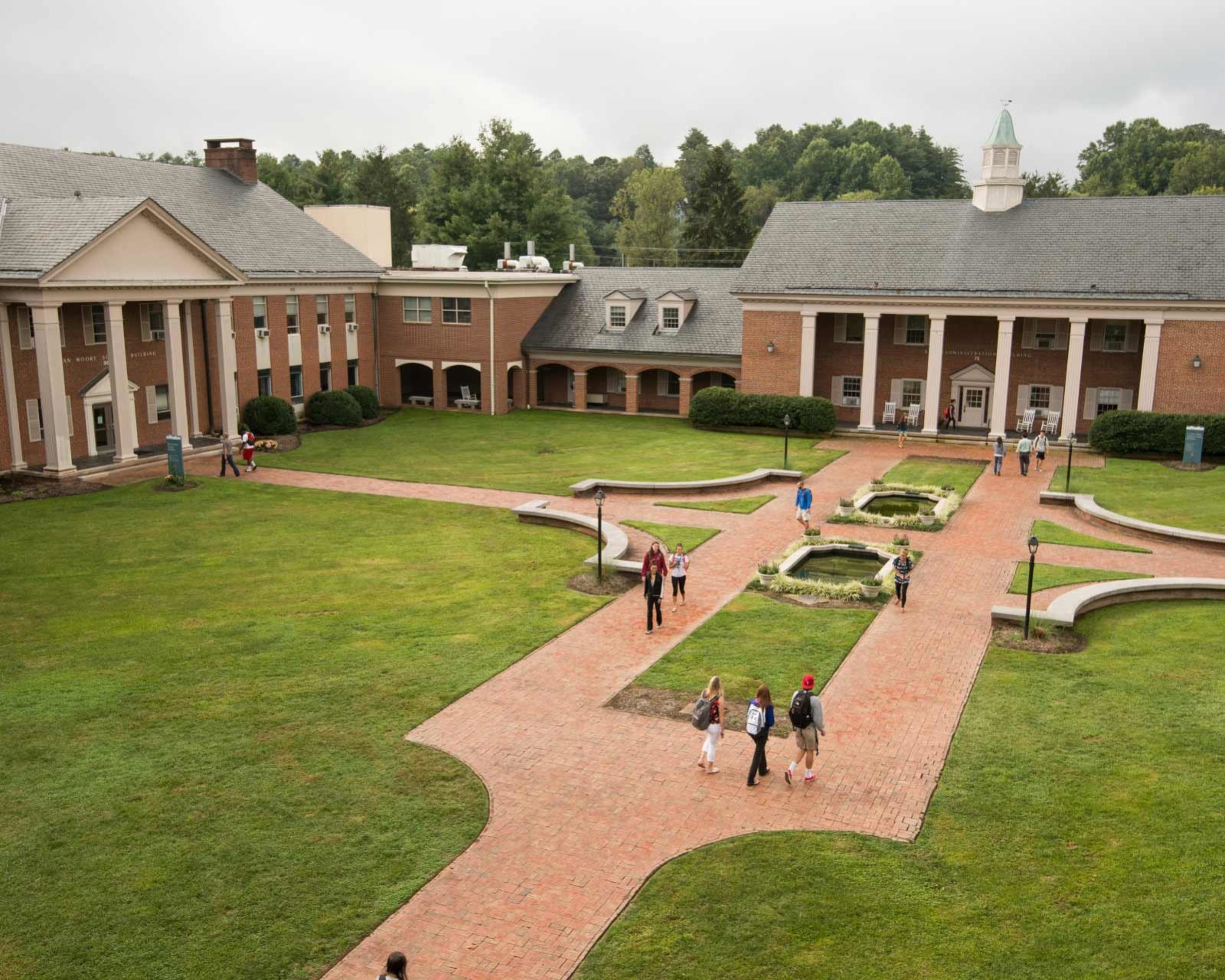 Brevard College announces a newly endowed scholarship established by Donald and Max Walser. Cousins who graduated from Brevard College in 1960, both men continued their education at Pfeiffer University where they received bachelor degrees.
Wesley Max Walser, known as Max, originally came to Brevard College to play ball. While at Brevard, Max was proud to serve as a College Marshall. Max later attended UNC-Chapel Hill where he received a Master of Science in Biology and a Master of Administration. He earned his Doctorate of Education from Duke University.
Max has over thirty years of experience in the field of education as a teacher, principal, supervisor, deputy superintendent, and superintendent. He served as Superintendent of both Davidson County and Montgomery County Schools.  He was appointed by Governor James Hunt as Chairman of the State Textbook Commission and was on the committee that was responsible for allocating 30 million dollars to North Carolina public schools.
In 2005, North Carolina Governor Mike Easley bestowed the Order of the Long Leaf Pine upon Max, one of the most prestigious awards presented to individuals who have a proven record of extraordinary service to their state.  Additionally, in 2010 Max received the honor of Distinguished Citizen of the Year for Lexington and Davidson County.  He also served as a Davidson County Commissioner, and was Chair in 2010.
"After I graduated from a small rural high school, I applied to Wake Forest and Brevard.  Basketball coach "Chick" Martin offered me a scholarship and, due to financial needs and a desire to continue with athletics, I chose Brevard. This decision was a blessing in many ways. Brevard's nurturing faculty helped me grow and mature.  Coming from a small high school with 29 students in the graduating class, I needed the caring environment that Brevard offered," says Max.
After graduation from Pfeiffer, Max's cousin Donald joined a firm in Charlotte, NC as a CPA. Later, he worked for Senator Marshall Rauch's Christmas ornament company, eventually becoming its Executive Vice President and Treasurer, where he worked for thirty years.
After retirement from Rauch Industries, Donald began a nurse-staffing firm, selling it after several years. He has always had an entrepreneurial spirit, and has formed several companies; he still runs three of the companies he founded.
Donald has served on many nonprofit boards and his Rotary Club bestowed upon him the Paul Harris Fellow award. Pfeiffer University honored him in 2015 by naming the Donald Walser Center for Nursing Education after his generous spirit of giving.
"We appreciate the start we got at Brevard College," says Donald of the decision to establish the scholarship, "and we wanted to find a way to give back".
The Donald and Max Walser Endowed Scholarship will provide financial support to a deserving student who is attending Brevard College.  As with all of endowed scholarships at Brevard College, anyone who is interested in contributing to the Donald and Max Walser Endowed Scholarship is welcome to do so. Gifts to scholarship funds can be made via check, gifts of stock or securities, or IRA distributions. For more information on how to give to this or other endowed funds, please contact Mary Waldroff at mary.waldroff@brevard.edu or 828.884.8373.