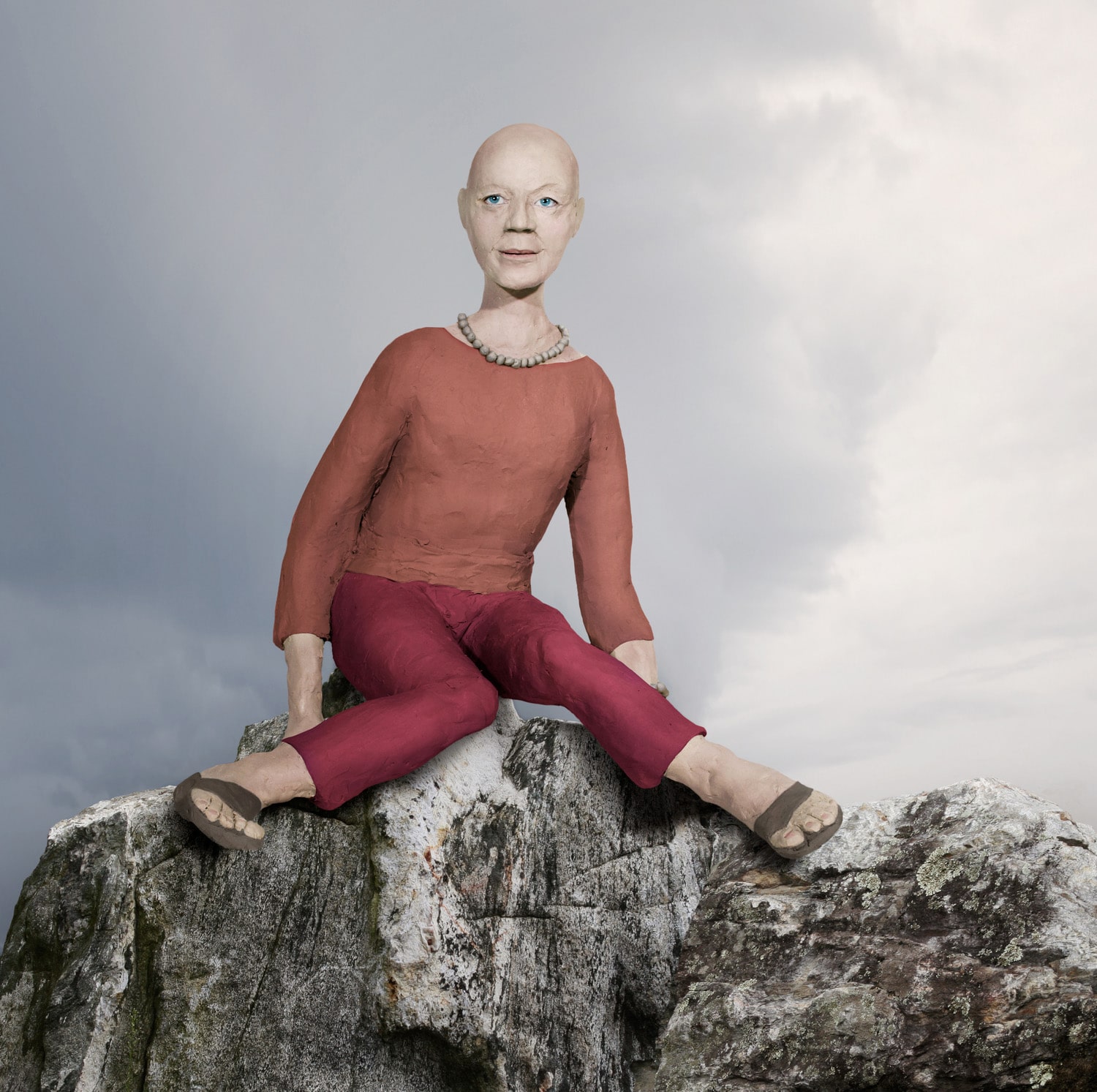 Brevard College presents "Finding Balance," an exhibition by artist Suellen Parker. The exhibition curates a selection of pieces created over fifteen years from three bodies of work. Each body of work uses similar materials and techniques, including sculpture, photography and digital arts.
Incurable, the earliest work exhibited, focuses on the tension between the physical reality of ourselves versus our internal ideals. Letting Go explores the "letting go" of preconceived ideas of how we present ourselves, especially when looking at the constraints of societal gender rules. Parker's most current work in the exhibition comes from God Has Given You Minds. Parker's portraits of six congresswomen were influenced by the current political climate and the artist's search for powerful female role models.
Parker received her MFA in Photography and Related Media from the School of Visual Arts in New York. Her work is included in the permanent collections of Sir Elton John, Musée de l'Elysée, and Tel Aviv Museum in Israel. She has presented solo exhibitions at the Whitespace Gallery Atlanta, Stefan Stux Gallery NY and Daniel Cooney Fine Art NY. In addition, her work has been featured in exhibitions at the Aperture Gallery, Museum of Contemporary Art of Georgia, Musée de l'Elysée in Switzerland, and Jackson Fine Art Atlanta. Parker currently works as a professor at Savannah College of Art and Design in Atlanta.
Brevard College Art Department will host an opening reception for Parker on Friday, October 4th at 5:30 p.m. in the Spiers Gallery in the Sims Art Center. The event is free and open to the public.
Gallery hours for the show are 8 a.m. until 5 p.m. weekdays through November 1st, 2019. Spiers Gallery is a contemporary 1,500 square foot gallery located within the Sims Art Center on the Brevard College campus. Exhibitions in Spiers Gallery are ongoing throughout the academic year and include shows by nationally recognized visiting artists, Brevard College students, and faculty members.
For more information about this exhibition, contact Diane Pomphrey at 828-884-8188.
Photo Cutline: Brevard College presents "Finding Balance," an exhibition by artist Suellen Parker
Brevard College is consistently recognized as one of the best liberal arts colleges. The College's focus on experiential learning, small class sizes, and location the mountains of Western North Carolina near Asheville makes Brevard a top choice college for students around the world.