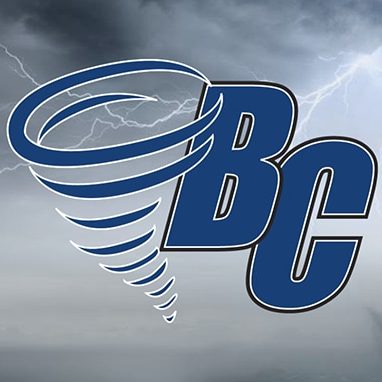 The Brevard College men's tennis team has finalized its 2020 Spring schedule of opponents, announced first-year Head Coach Brad Jones.
"I am really excited for the men's Spring season," said Coach Jones. "We are a very young team, with six out of seven players being freshmen. Since arriving on campus, I have been very impressed with the men's work ethic and the amount of time they have spent on the court. I'm looking forward to seeing that improvement and watching their individual games continue to develop throughout the Spring."
The Tornados will open the Spring with four-consecutive home matches at the McCoy Tennis Complex on the campus of Brevard College. The men face Johnson C. Smith University first on Saturday, February 8 at 2 p.m. before joining their counterparts on the women's side for a Tuesday, February 11 matchup against Southern Wesleyan University at 3 p.m. in a match that serves as Faculty & Staff Appreciation Day.
Brevard will then host Spartanburg Methodist College on Saturday, February 15 at 12 p.m. for its White Out Match before closing out February with a Saturday, February 29 contest against Pfeiffer University at 1 p.m. on Family Day.
The Tornados will open up USA South Conference play on Saturday, March 7 in Berea, Kentucky against Berea College at 11 a.m. before making the trip to Orlando, Florida with the women's team for a Spring Break Tournament. There, Brevard will play Curry College (Tuesday, March 10), Wabash College (Wednesday, March 11), St. Francis University of Indiana (Thursday, March 12), and Colorado College (Friday, March 13) – with all start times to be announced.
Brevard will jump right back into conference play with a Saturday, March 21 trip to Covenant College in Lookout Mountain, Georgia, where the two sides will begin playing at 1 p.m. The Tornados will then return to the McCoy Tennis Complex for a non-conference matchup against Coker University the following day at 1 p.m. on BC's Military Appreciation Day. Brevard hosts Huntingdon College on Saturday, March 28 at 11 a.m. for Tennis Across America Day, where there will be a free community tennis clinic at the McCoy Tennis Complex, before closing out the month of March on the road in Demorest, Georgia on Tuesday, March 31 against Piedmont College at 3:30 p.m.
Back-to-back conference home matches close out BC's home schedule for the 2020 Spring season. The Tornados will face LaGrange College on Saturday, April 11 at 10 a.m. on Youth Day before holding Senior Day on Tuesday, April 14 at 1 p.m. against Maryville College. Brevard travels to Emory, Virginia to close out the regular season on Sunday, April 19 against Emory & Henry College at 1 p.m. 
Brevard College is consistently recognized as one of the best liberal arts colleges. The College's focus on experiential learning, small class sizes, and location in the mountains of Western North Carolina near Asheville make Brevard a top choice college for students around the world.