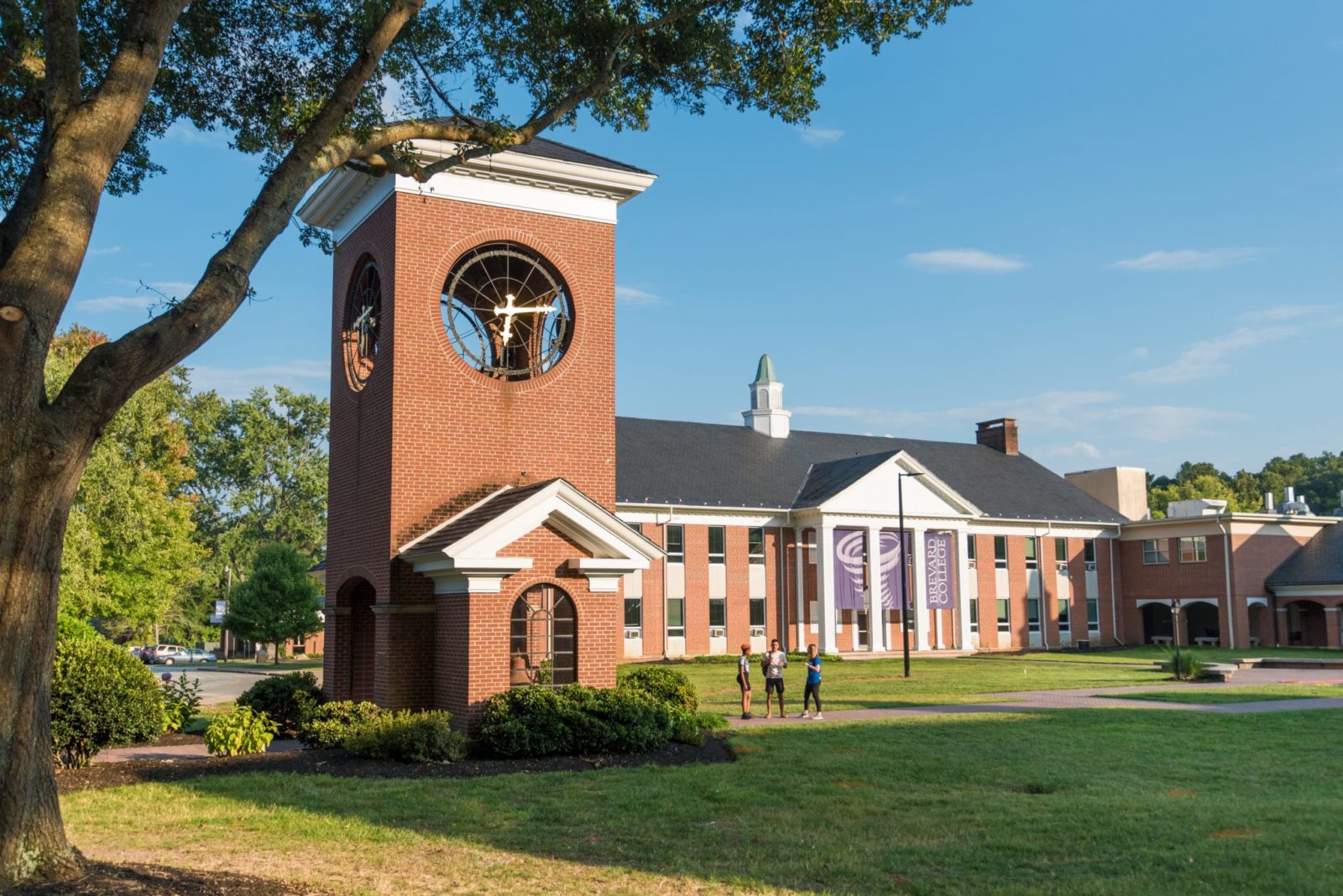 The Southern Association of Colleges and Schools Commission on Colleges (SACSCOC) has informed Brevard College of approval by the SACSCOC Board of Trustees of the College's 10-year Reaffirmation of Accreditation. In addition, SACSCOC approved the College's proposal to begin offering master's degrees, and approved the College's first two graduate programs, Master of Science degrees in Health and Human Performance and Emergency Management.
Each institution accredited by SACSCOC must undergo this process every ten years in order to assess the institution's commitment to upholding high academic standards and adherence to the College's mission of encouraging personal growth and inspiring artistic, intellectual, and social action. The College began the 10-year reaffirmation process in the Fall of 2018. Satisfaction of the requirements of SACSCOC's Principles of Accreditation ensures that Brevard College is in compliance with a rigorous set of requirements that cover every area of the College's operation, including administration, finance, facilities, academic programs, and student support services.
A key aspect of SACSCOC's 10-year reaffirmation process is the creation of a Quality Enhancement Plan (QEP) which is intended to improve student learning outcomes. Our QEP team did a superior job designing our QEP, which focuses on Collaborative Learning. Examples of Collaborative Learning will include intensive learning experiences such as the Wilderness Leadership & Experiential Education major's immersion trips, the annual new student experience of Creek Week and the Learning in Community program. Collaborative Learning initiatives will extend into BC's athletics department with projects ranging from an improved Academic Study Hall program to new experiences for student-athletes within the team environment. These experiences will prepare the BC students to be more effective collaborators during both their college experience and in their post-graduate careers.
The approval by SACSCOC of the College's first graduate programs comes as the capstone of a five-year process during which the College's faculty and academic leadership assessed the need for graduate programs, developed strategic plans for the design and implementation of those programs, and constructed comprehensive prospectuses for each of the new programs.
These new graduate programs, which begin in the Fall of 2021, mark the beginning of an exciting new chapter in the life of the College, and signal a continuing commitment to experiential education at both the graduate and undergraduate level.