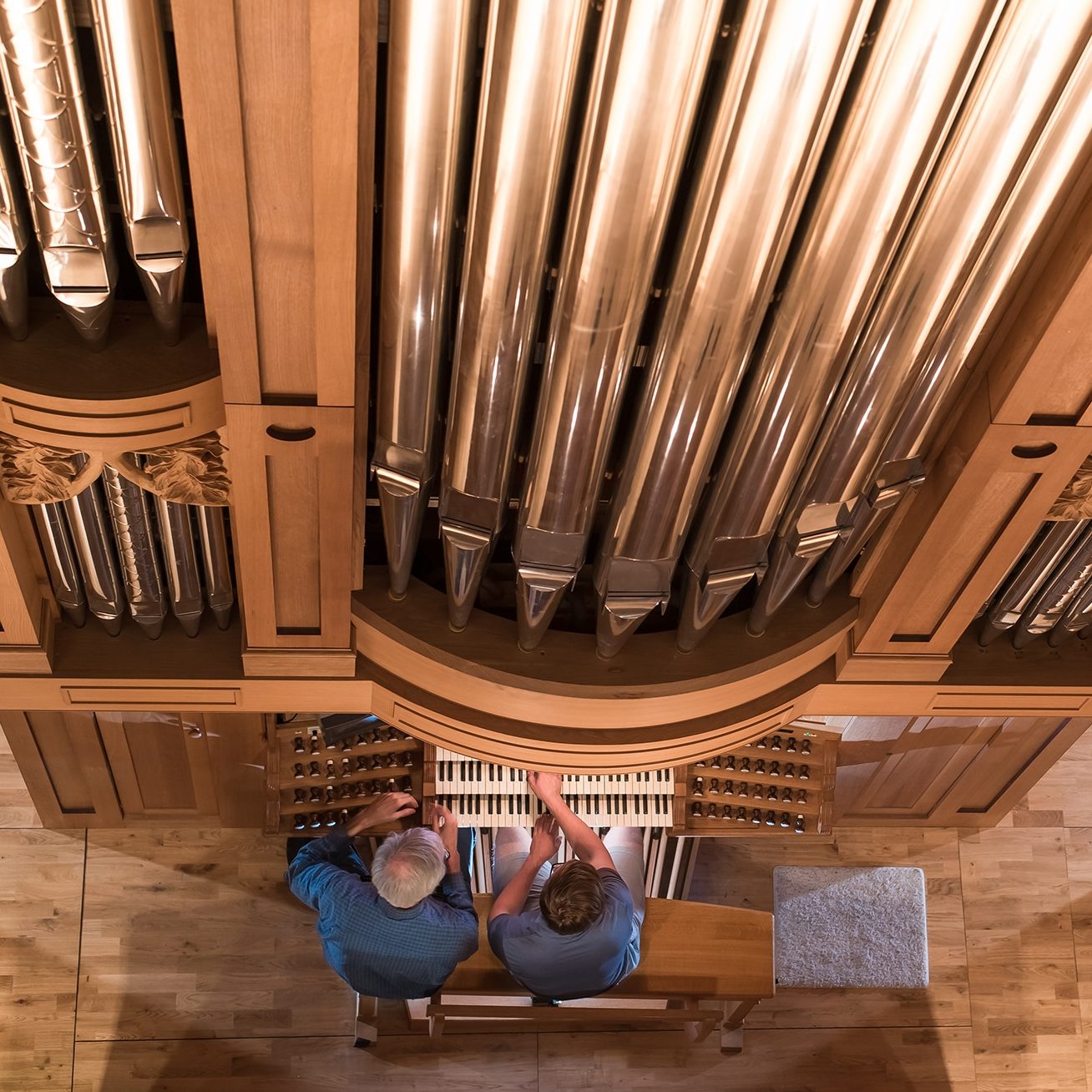 Brevard College will present one of its many talented music professors, Dr. Vance Reese, in a faculty organ recital on Sunday, January 27 at 3 p.m. Dr. Reese will be playing the Jaeckel organ in the Brevard College Scott Concert Hall of the Porter Center.
The concert will be a musical representation of six decades of life, and will feature music of composers Ernst, Howells, Bach, Messiaen, Lewandowski, Franck, and Freund. The recital is free and open to the public.
A light-hearted Baroque concerto written by a teenager represents the preteen decade, and an introspective psalm-prelude represents the confusing teen years. After that, the Fantasy and Fugue in G Minor by Bach signifies the world one explores in one's twenties. A meditative piece by Messiaen represents the "eternal purposes" one meets in marriage. A festive piece for Rosh Hashanah, a symphonic organ piece by Franck, and a piece marked "boogie" conclude the recital.
The Kirkpatrick-Coleman organ is named after its principal donors, and is perhaps the largest three-manual mechanical action organ in Western North Carolina, featuring three manuals (keyboards) and more than 3,500 pipes. It was built by Daniel Jaeckel in the late 1990s specifically for Scott Concert Hall.
Brevard College is consistently recognized as one of the best liberal arts colleges. The College's focus on experiential learning, small class sizes, and location the mountains of Western North Carolina near Asheville makes Brevard a top choice college for students around the world.