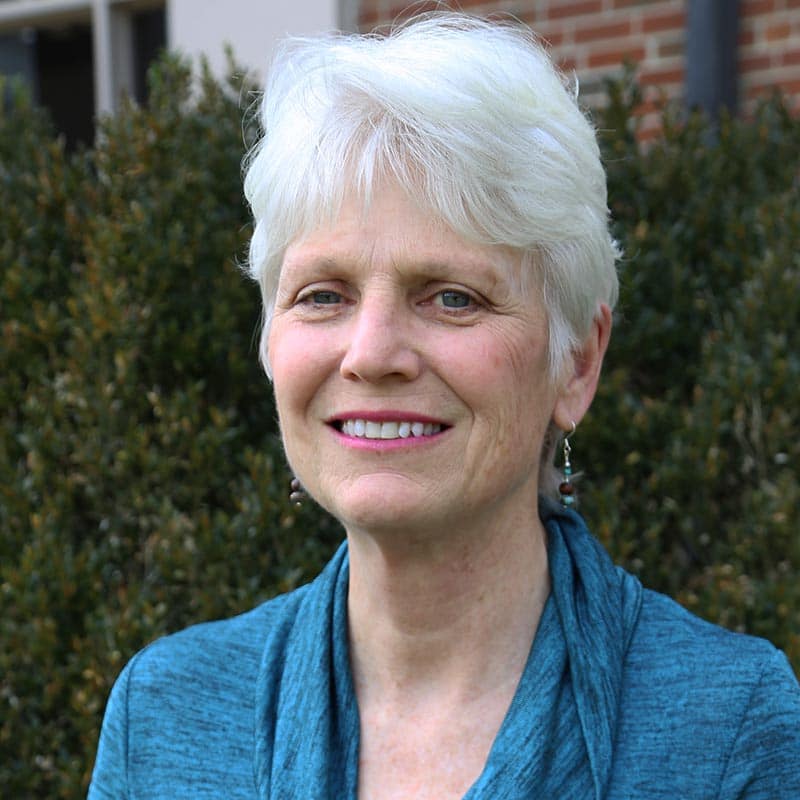 Mary Louise (Mel) Bringle, Professor of Philosophy and Religious Studies and Coordinator of Integrated Studies Major at Brevard College, will be honored by The Hymn Society in the United States and Canada (THS) at its Annual Conference in July 2020. This award is the highest honor given by the organization and is being conferred because of Dr. Bringle's work as a hymn writer, translator, educator, scholar, hymnal committee chair, and for her service to The Hymn Society.
A professor at heart, a published author and a theologian by training (with a Ph.D. from Emory University and an assortment of publications in pastoral theology), Dr. Bringle became an award-winning hymn writer whose original texts and translations appear in hymnals around the world.
"Brevard College and my career as a hymn writer are linked in profound ways. I attended my first Hymn Society conference in July of 2000, the summer I moved to Brevard. I wrote one of my most widely-published hymn texts ("When Memory Fades," about the challenges of Alzheimer's and aging) in the guest house on the Brevard campus, where I was staying while I house- hunted in the area," said Dr. Bringle.
Dr. Bringle's publications in the field of hymnology include Joy and Wonder, Love and Longing; In Wind and Wonder; and Introducing Glory to God. Published books in pastoral theology explore three of the seven cardinal sins: Despair: Sickness or Sin?, The God of Thinness: Gluttony and Other Weighty Matters, and Envy: Exposing a Secret Sin.

When asked how she felt about receiving this honor, Dr. Bringle stated, "The people designated as "Fellows" of the Hymn Society are the composers, scholars, performers, and practitioners in that world whom I hold in highest esteem. I have long wanted to be like them when I "grow up"; It had never occurred to me that I would be invited to join their ranks this soon! I am deeply honored, and very happy that Brevard College can share this honor with me."