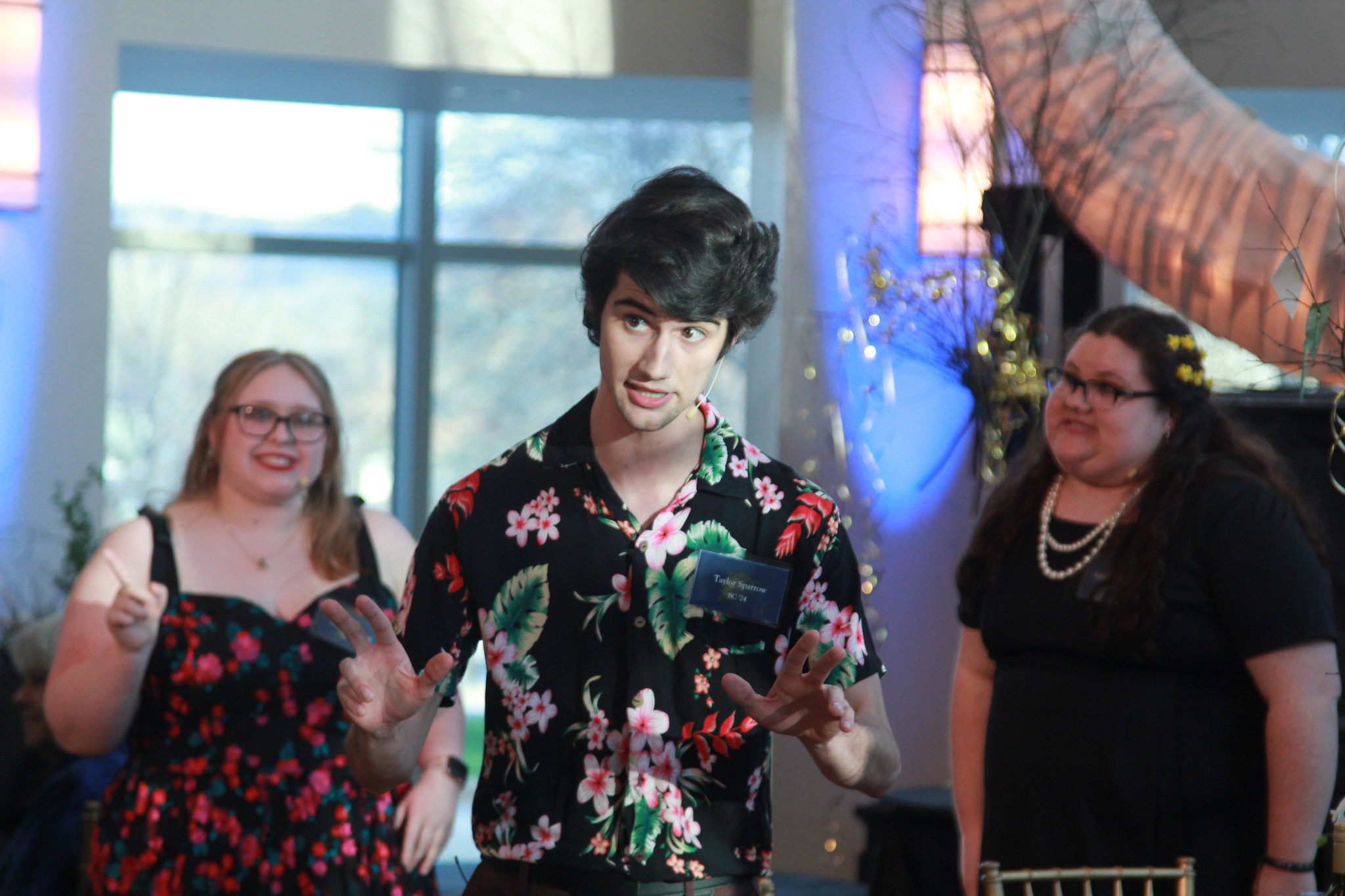 Brevard College Theatre will present the musical [title of show], music and lyrics by Jeff Bowen and book by Hunter Bell, from April 13th through 16th in the Morrison Playhouse at the Paul Porter Center for Performing Arts on Brevard College's campus. The show is directed by Dan Toot with musical direction by Vance Reese.
In the show, characters Jeff and Hunter, two struggling writers, hear about a new musical theatre festival. However, the deadline for submissions is a mere three weeks away. With nothing to lose, the pair decides to try to create something new with the help of their friends Susan, Heidi and Larry on "the eighty-eights."
Beyond the jokes, references, and fourth wall-breaking, this is a play about four people putting themselves out there for the sake of an art form they love. Join Brevard College Theatre for a love letter to the musical — a uniquely American art form — and to the joy of collaboration.
Tickets can be purchased online at brevardcollege.eventbrite.com or at the door, if available. Ticket prices are $10 for students and $15 for the general public. Performance times are as follows:
Thursday, April 13th, 7pm
Friday, April 14th, 7pm
Saturday, April 15th, 7pm
Sunday, April 16th, 2:30p
Brevard College is located at 1 Brevard College Dr, Brevard, North Carolina. More information can be found at https://brevard.edu/theatre/ or by calling 828.641.0605.