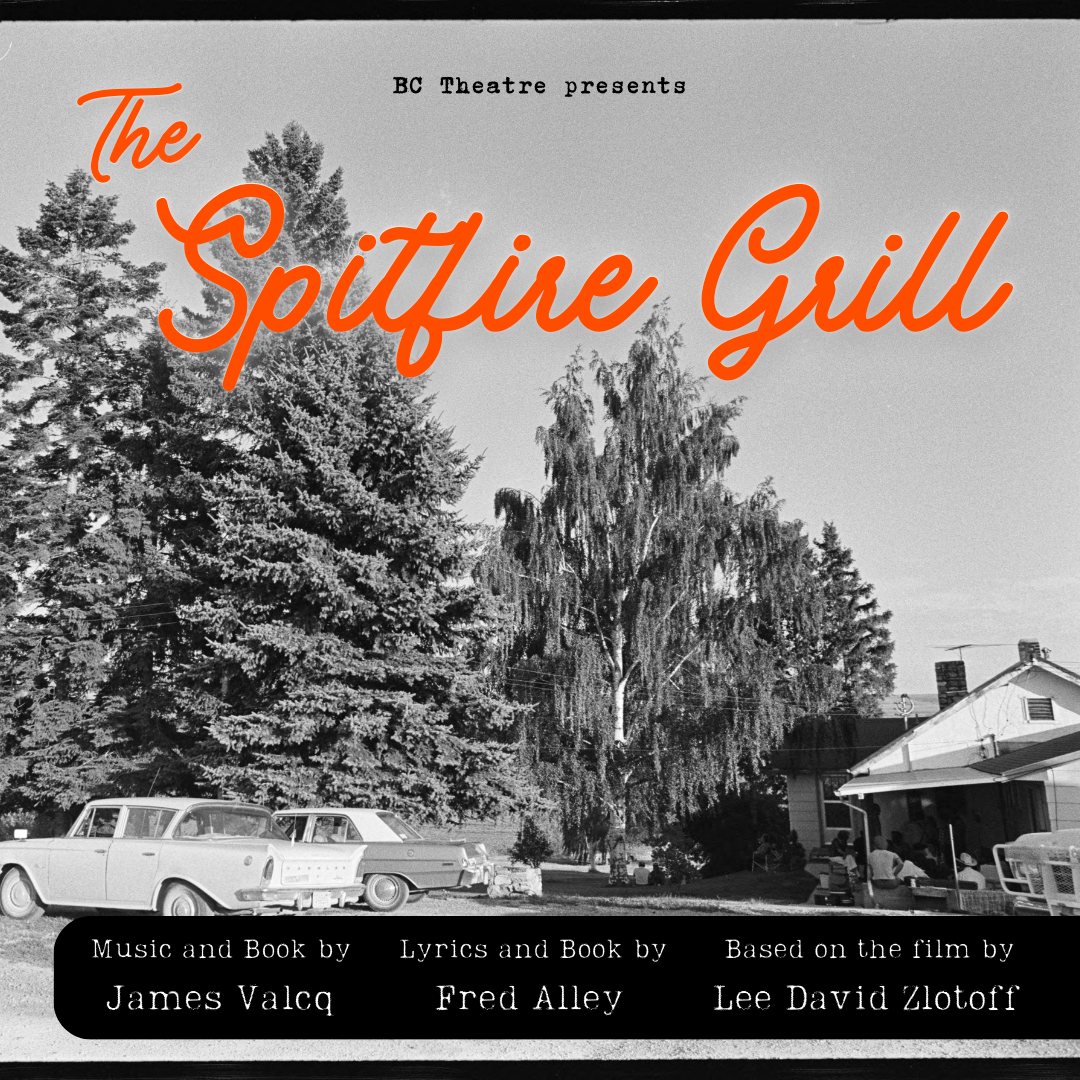 The students of Brevard College Theatre will present the hit musical The Spitfire Grill Thursday, November 16th through Sunday, November 19th in the Morrison Playhouse at Brevard College's Paul Porter Center for Performing Arts.
Based on the screenplay by Lee David Zlotoff, with music by James Valcq, and book and lyrics by Fred Alley, The Spitfire Grill is a Richard Rodgers Production Award Winner, adapting the classic 1996 film into a tale of renewal and redemption. It follows a young woman, recently released from prison, who finds a new home in a small midwestern town. Her presence catalyzes a journey to reawakening for both herself, her neighbors, and the town itself. This production examines the question: Where does redemption come from? Is it from within? From those around us? Or is it divinely given?
Using an earthy, folk-inflected score, the play centers on the existential struggles facing many of those who live in small-town america. While so much of rural life is romanticized in American culture, many of those living in these communities face silent trauma and isolating heartache. The Spitfire Grill holds these stories with great tenderness and empathy, highlighting the vibrant joy that these close-knit communities are capable of. Audience members should be advised that this play discusses adult themes such as sexual assault and homicide.
The play runs approximately 2 hours and 15 minutes, including one 15-minute intermission. Stay tuned to Brevard College social media for more details around post-show discussions with the cast and local experts that will give audiences a chance to dive deeper into the details of storytelling and music.
Tickets can be purchased online at brevardcollege.eventbrite.com or at the door, if available.
Ticket prices are $5 for students and $15 for the general public.
All performances will take place in the Morrison Playhouse at The Paul Porter Center for Performing Arts on the Brevard College campus. Performance times are as follows:
● Thursday, November 16th, 7pm
● Friday, November 17th, 7pm
● Saturday, November 18th, 7pm
● Sunday, November 19th, 2:30pm
Brevard College is located at 1 Brevard College Dr, Brevard, North Carolina. More information can be found at https://brevard.edu/theatre/ or by calling 828.641.0605.