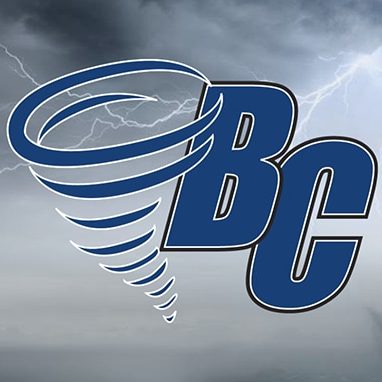 Brevard College rescheduled its Commencement Ceremony to September 20, 2020 during Family Weekend. The commencement ceremony was initially scheduled for Saturday, May 9, at the Betty Neal Academic Quad on the Brevard College campus.
"The 2020 Brevard College seniors certainly will remember their final semester as one of dramatic change and academic upheaval. Nevertheless, our students "navigated the troubled waters" and persevered and they accomplished their goal of a college diploma. We want to celebrate this milestone in their lives by an "in person" ceremony worthy of their extraordinary achievements. And we will wait until we can have an in-person ceremony when they can walk proudly through the quad as a Brevard College graduate," said President David C. Joyce.
The following list includes fall 2019 graduates, spring 2020 graduates, and summer candidates.
Emilie Joy Abbott- Wilderness Ldrshp/Exped
Caroline Bradley Addams- Integrated Studies
Michael Anthony Anton- Criminal Justice
Hannah Grace Arensman- Exercise Science & Wilderness Ldrshp/Exped
Javier Avalos- Business & Org Ldrshp
Carson James Beckett***- Exercise Science
Jakob William Bergen*- Business & Org Ldrshp
Gryphen Archer Blackwell- Music, General
Nathaniel James Boepple- Wilderness Ldrshp/Exped
Carmen Alexandra Boone*†‡- English
Gabriel Harrison Moore Braganza- Wilderness Ldrshp/Exped
Matthew Robert Brethen**†- Philosophy & Religion & Business & Org Ldrshp
Danielle Nicole Brown**- Integrated Studies
Molly Anne Brown***†‡- Wilderness Ldrshp/Exped
Ryan Eugene Reavis Burnette- Music, General
Sutton Roman Burton- Wilderness Ldrshp/Exped
Jennifer Denise Cairnes‡- Criminal Justice
Audrey Anette Cardwell- Environmental Studies
Donald Paul Carsillo- Mathematics
Julie Elizabeth Carter- Integrated Studies
Kaitlin Renee Chaump***- Wilderness Ldrshp/Exped
Yascara Yajaira Chavez- Health Science
Kristina Anne Cloud- Art
Kurt Randal Cope- Philosophy & Religion
Brandon Andrew Crawford Burkes- Business & Org Ldrshp
Richard Raymond Crull- Wilderness Ldrshp/Exped
Krysta Milan Davis- Criminal Justice
Christopher John Demcovich Jr- Criminal Justice
Zachary Warrie Dickerson*- Integrated Studies
George Dickinson Dowis- Integrated Studies
John David Edwards, Jr.- Business & Org Ldrshp
Nicholas Brent Edwards***- Integrated Studies
Taylor Owen Everard- Wilderness Ldrshp/Exped & Art
Marlee Ann Fisher- Environmental Studies
Bryce Kristian Foster- Criminal Justice
Emilie Ann Fowler**- Environmental Studies
Abigail Gwendolyn Fuesler**†‡- Integrated Studies
David Hunter Galloway- Criminal Justice
Jezika McKenzie Gunter- Business & Org Ldrshp
Rhyanna Leigh Hadden- Criminal Justice
Patrick Killian Hall- Business & Org Ldrshp
Rebecca Megan Harris**- Criminal Justice
Alexis Kai Henley***†- English
Chance Dean Holbrooks- Integrated Studies
JaTasha Latrice Hollinger- Exercise Science
Sidney Maria Holloway**- Art
Donna Delynn Hooper- Biology
Demari Khalil Hopper- Business & Org Ldrshp
Evan Walker Ippolito- Criminal Justice
Sarah Morgan Jones- Biology
Trystan Lane Jones*- Criminal Justice
Elisabeth Grace Kelley- Childhood Education
Shannon Marie Kerr- Wilderness Ldrshp/Exped
Bryce James Kinsey- Wilderness Ldrshp/Exped
Jenifer Mechelle Kulow- Criminal Justice
Levi Emanuel Lamb- Business & Org Ldrshp
Eric Francis Lenhart- Wilderness Ldrshp/Exped
Jesse Ray Leonard- Environmental Studies
Mary Hazel Lewe***†‡- Psychology
Diana Carolina Loaiza**- Exercise Science
Matthew Tyler Lynch- Criminal Justice
Brandon Lei Manis- Criminal Justice
Xavier Enrique Mariduena***- Business & Org Ldrshp
Kristen Rayann Martinets- Art
Kaitlyn Elizabeth McBriar*- Integrated Studies
Heaven LeJoy McCormick- Art
Kaylee Ann McRae†- Health Science & Biology
Kristen Elaine Mirones- Criminal Justice
Arianna Marion Muller- Environmental Studies
Olivia Michelle Murray*- Art
Gabriel N Neckolaishen- Wilderness Ldrshp/Exped
Cody Allen Nelson- Wilderness Ldrshp/Exped & Criminal Justice
Nicole Kristi O'Connor- Criminal Justice
Sethu Keith Palmer- Music, General
Joshua Clinton Penland- Exercise Science
Elaina Yomari Perez- Health Science
Malynne McLennan Shelton Petoia- Integrated Studies
Lauren Olivia Presley- Criminal Justice
Jordan William Pruitt- Criminal Justice
Justin Patrick Queen*- Criminal Justice
Chloe Michaela Quick- Criminal Justice
Daniel Angel Ramos- Criminal Justice
Cameron Lee Ranslow***‡- English, Teacher Licensure
Clara Reichhard**- Biology & Theatre
Laura Jorden Rice- Integrated Studies
Jackson Weaver Riddle Business & Org Ldrshp
McKayla Rose Robinette**†- Environmental Studies
Keyland Kross Robinson- Criminal Justice
Stacie Stewart Rogers***- Integrated Studies
Joshua Oneil Romero- Business & Org Ldrshp
Ryan Gerrit Roon- Business & Org Ldrshp
Tabor McBride Ryan- Health Science Studies
Nicholas David Sansoucy- Criminal Justice
Samantha Moran Sepe- Health Science Studies
Courtney Suzanne Sharp***†- Integrated Studies
Bradley Titus Stewart- Wilderness Ldrshp/Exped
Jordan Tanner Strickland- Criminal Justice
Zachary Dean Stroup*- Exercise Science
Christopher Jason Synenko- Criminal Justice
Alex Tyler Tenjhay- History
Giles Fredrick_Porcher Tompkins- Wilderness Ldrshp/Exped
Joel Anthony Vacchiano- Criminal Justice
Micaiah Brianne Vacchiano*†- Health Science Studies
Caroline Elizabeth Vargas**†‡- Theatre
Brittany Lashea Ward- Environmental Studies
Katherine Carl_Xiaoting White*- Art & Criminal Justice
Kelly Elizabeth_Grace Wilkins- Exercise Science
Samuel Lee Willis- Business & Org Ldrshp
Kristofer Bryan Yarbrough- Business & Org Ldrshp
Erica Rose Zufferey**- Biology
Anthony Saul Zuniga*- Theatre & Music
*** Summa cum laude, ** Magna cum laude, * Cum laude, ‡ Institute for Women in Leadership, † Honors Program Graduate
25 of these newly minted graduates came from right here in Western North Carolina, while the rest traveled from 14 states and two foreign countries to make Brevard their home.
With 751 students, Brevard College remains intentionally small in order to offer unique and challenging experiential learning opportunities for all students. The College employs 52 full-time faculty and 190 full-time staff.