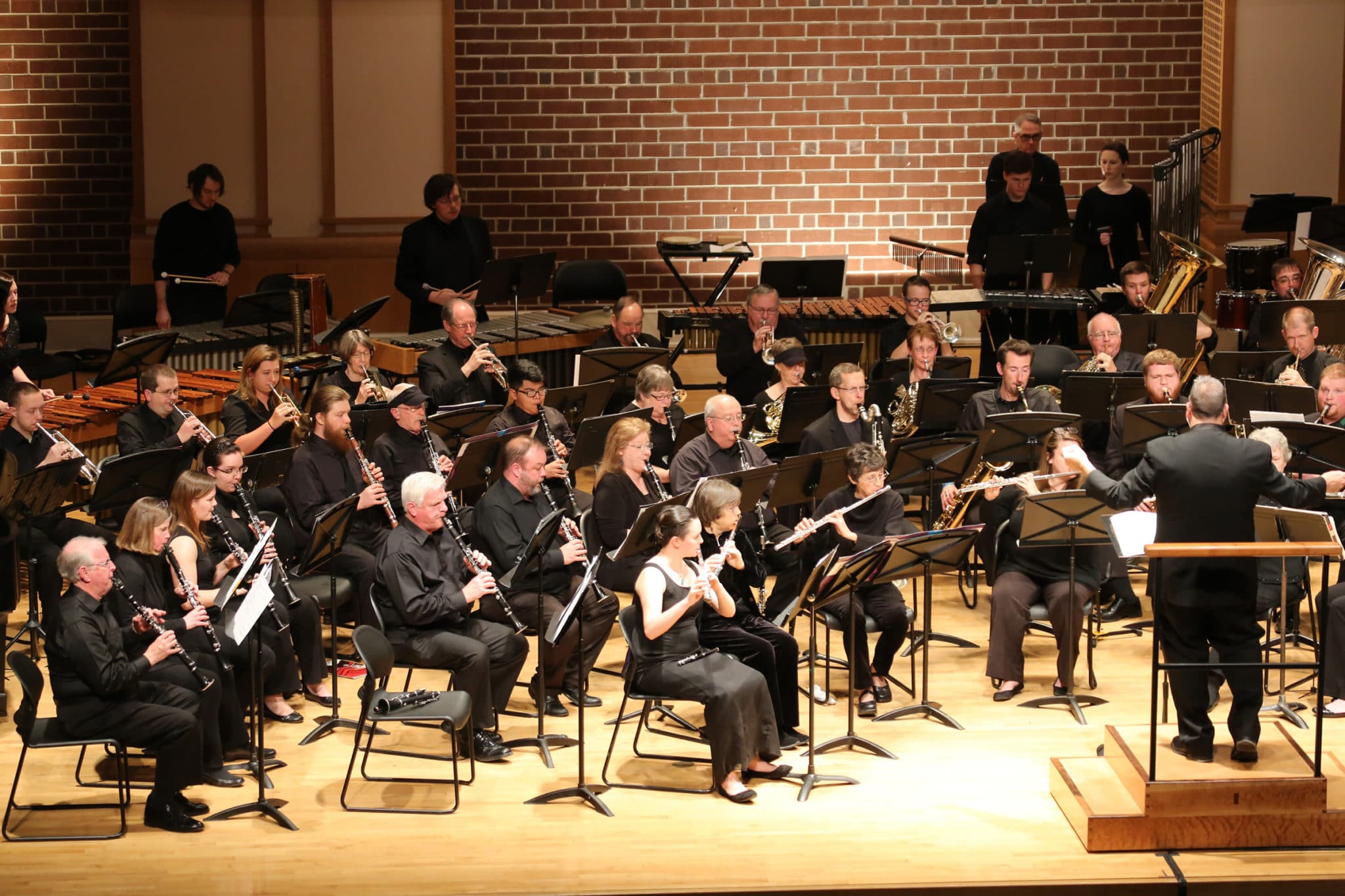 The Brevard College Wind Ensemble will present a concert Friday, November 19 -7:30 PM-at
Brevard College's Porter Center. Brevard College Director of Bands, Dr. Eric Peterson, will
conduct the concert, which includes special selections to honor America's military veterans.
Special guests will be the Blue Ridge Symphonic Brass under the direction of Jamie Hafner. The
BRSB is a 28-piece brass ensemble comprised of outstanding players from the Brevard,
Hendersonville, Asheville, and Greeneville areas. This unique blend of professional and amateur
musicians will offer a wide variety of musical selections.

A special part of the program are three pieces that specifically honor the service of America's
military veterans, past and present. Nick Glennie-Smith's beautiful The Mansions of the Lord is
a musical dedication to our service women and men. Amber Waves of Grain, composed by
James Curnow, is a powerful set of variations based on themes of America the Beautiful. Special
permission from the United States Military Academy Band at West Point has been granted to
present MSG. Douglas A. Richard's Armed Forces Medley, a musical setting of the official
service songs of all five of the nation's armed services.

Maestro Jamie Hafner will lead the BRSB in several selections for brass and percussion
including Giovanni Gabrieli's Canzoni Quarti Toni, and an adaptation of Percy Grainger's
Lincolnshire Posy for brass ensemble. The Brevard College Wind Ensemble program features
Aaron Copland's Old American Songs, music from the motion picture Lincoln, and David
Gillingham's Jeju Memoir.

The concert is free-of-charge to the public; Porter Center Scott Concert Hall doors will be open
at 7 PM. All audience members will be required to wear masks, regardless of vaccination status.