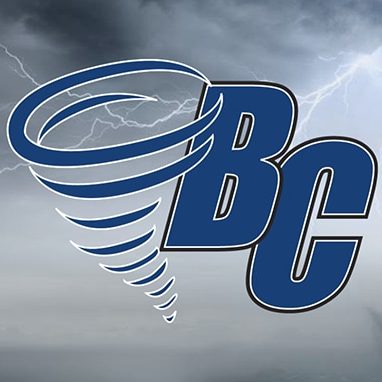 Junior forward Deja Riddick posted a new career-high with 22 points as the Brevard College Tornados women's basketball team (1-0) opened the 2019 season strong with a 65-56 victory over the visiting Toccoa Falls Screaming Eagles (2-6) on Tuesday evening at the Boshamer Gymnasium.
"It's always good to start the year and get a win under your belt," stated Head Coach Donald Hudson following Brevard's season-opening victory over Toccoa Falls. "Overall, I am pleased with our effort tonight. As a team, I thought that we played well and made the shots that we needed to make."
Riddick, a native of Norfolk, Virginia, was 8-of-18 from the field and added two 3-pointers to her ledger. She went 4-of-5 from the free-throw line while grabbing nine rebounds – six of which being offensive – alongside two steals. Riddick's six offensive boards helped the Tornados hold a commanding 14-4 advantage in offensive rebounds over the Screaming Eagles.
"Very pleased with our effort on the offensive glass tonight," commented Coach Hudson. "That's something that we want to hang our hats on this season – we want to win the rebounding edge in every game this year. We want to lead the league in offensive rebounds this year, and tonight was a good start towards that goal."
Sophomore center Avery Lockwood sparked the Tornados off the bench with a 13-point effort, as the Foxworth, Mississippi native collected six rebounds and was an efficient 6-of-8 shooting from the field.
Taryn Ledford (11 points) and Shakirah Thompson (eight points) led the Tornados from beyond the arc, as Ledford drained a team-high three 3-pointers while Thompson added two deep shots. Senior center Krysta Davis grabbed a game-high 10 rebounds in a five-point effort for the Charlotte, North Carolina native.
"We expected to get a lot of three-point opportunities today due to zone defense," added Coach Hudson on his team's attack from long range. "Early on they weren't going in as often, but they were good looks so we talked about continuing to shoot the three and it paid off down the stretch."
Brevard College is consistently recognized as one of the best liberal arts colleges. The College's focus on experiential learning, small class sizes, and location in the mountains of Western North Carolina near Asheville make Brevard a top choice college for students around the world.