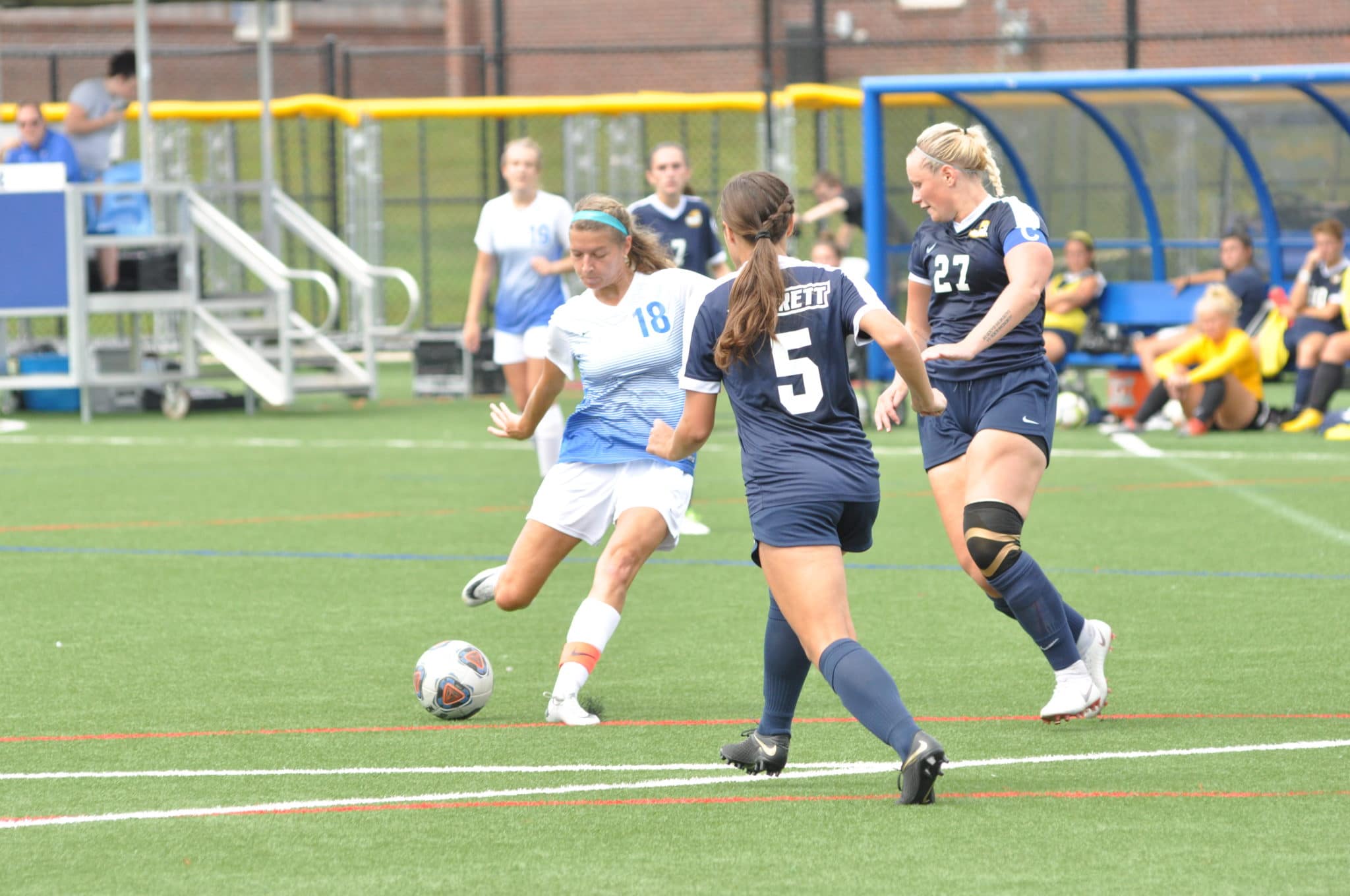 Brevard, N.C. – The Brevard College Tornados Women's Soccer team (5-2-0) exploded on Saturday afternoon, scoring seven goals against the Berea Mountaineers in a 7-0 win and Sunday won their third straight game with a 2-0 victory over Averett at Ives-Lamel Field.
Brevard was led by its core group of seniors in these matches, as Ashley Hughes who recorded a hat trick in Saturday's match, Megan Shina, and Caroline David all contributed heavily to the Tornados triumph. Hughes now leads the USA South Conference in goals scored (9) and total points (20) on the season.
"We demonstrated this weekend what great team chemistry and hard work can accomplish on the soccer field," stated Coach Mascaro. "I am extremely proud of this team."
The matches wrapped up a dominant Homecoming Weekend for the Tornados who outscored their opponents 9-0 and out-shot their opponents by a whopping 37-9 over the weekend's two matches.
The Tornados will return to action on Saturday, Sept. 29 with a USA South Conference road match at Agnes Scott at 2 p.m. in Decatur, Ga.  The next home match for the Tornados will be at 2 p.m. on Saturday, Oct. 6 vs. Covenant Ives-Lamel Field.
Brevard College is consistently recognized as a top liberal arts college. The College's focus on experiential learning and the campus'  location in the mountains of Western North Carolina makes it a top choice college for students around the world.