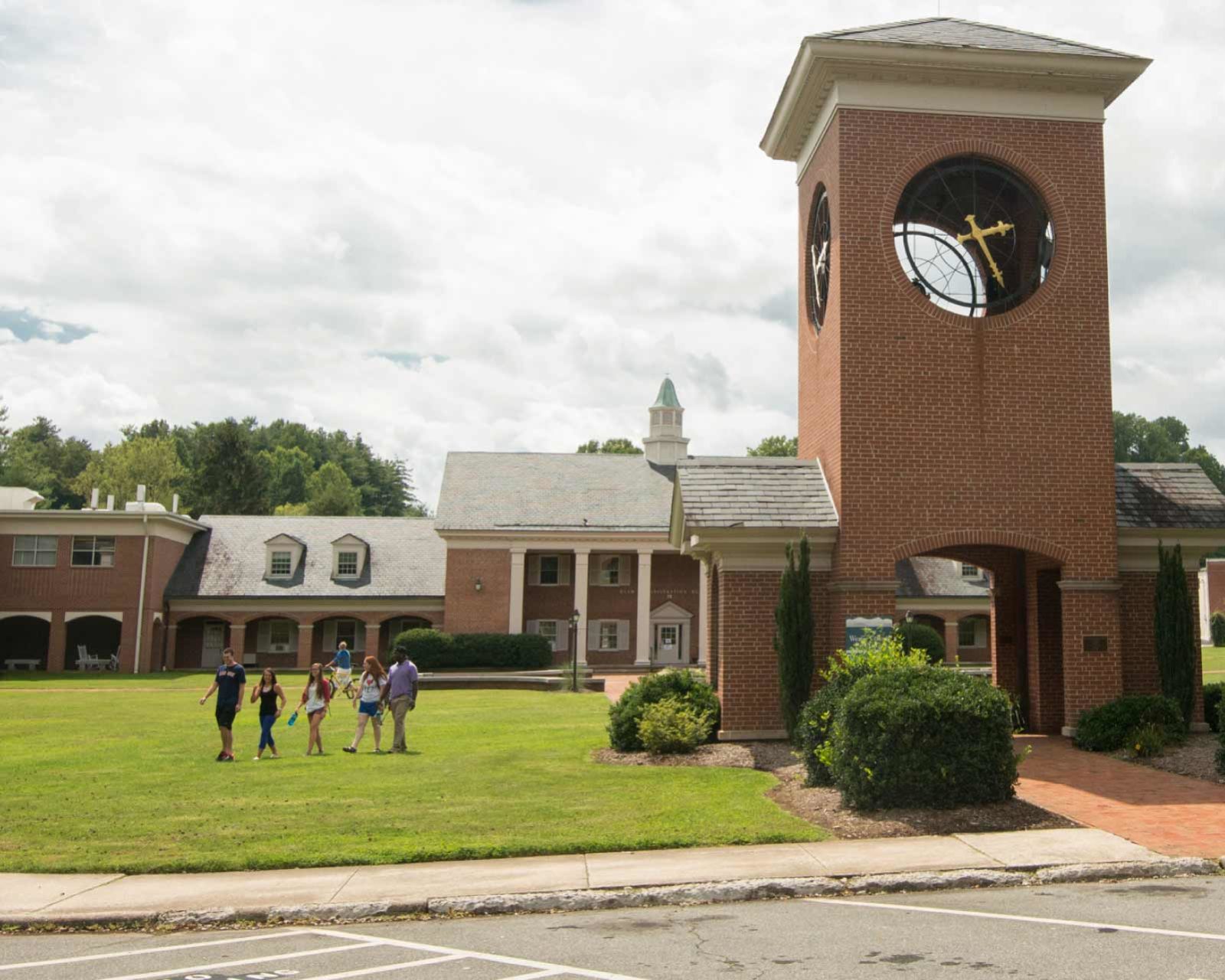 Thanks to the overwhelming response of community members and alumni, Brevard College raised more than the necessary $55,000 matching funds needed to collect a matching gift of $110,000 for the renovation of Dunham Hall.
"It is a wonderful and exciting achievement to exceed our goal in such a short time frame, thanks to gifts both large and small from so many community members and alumni," said Brevard College Vice President of Philanthropic Development Susan Cothern. "The excitement for this project and outpouring of support has been tremendous."
The money raised – along with the challenge gift of $110,000 from a Brevard College alumnae and longtime benefactor – will be used to refurbish the long-term residence of the College's music program.
Brevard College President David Joyce has appointed an on-campus committee to oversee the renovation. Chaired by Fine Arts Chair Dr. Laura Franklin, the committee will consist of First Lady Lynne Joyce, Assistant Professor in Theatre Andrea Buccanfusco and Director of Campus Facilities Henry Hayworth. The committee will bring experts and technicians in as-needed to move the project forward.
The renovation work will include refurbishing the lobby area; replacing auditorium stage drapes; installing a state-of-the-art lighting and sound system; and sound-proofing the auditorium and surrounding rehearsal rooms and offices.
"We are so grateful to our many donors and supporters for helping make this renovation possible," said Dr. Franklin. "A refurbished Dunham Hall will give our students another wonderful venue for performances and productions, and a hands-on experiential classroom setting, particularly for those majoring in technical theatre. The community will benefit as well by having a mid-sized space for lectures, public forums and other activities."
The College will celebrate the renovations with an official unveiling ceremony next academic year.
In response to numerous inquiries, contributions are still being accepted for the project. If you wish to donate to the Dunham Hall Renovation Project, please contact Susan Cothern at susan.cothern@brevard.edu or at 828.884.8218.