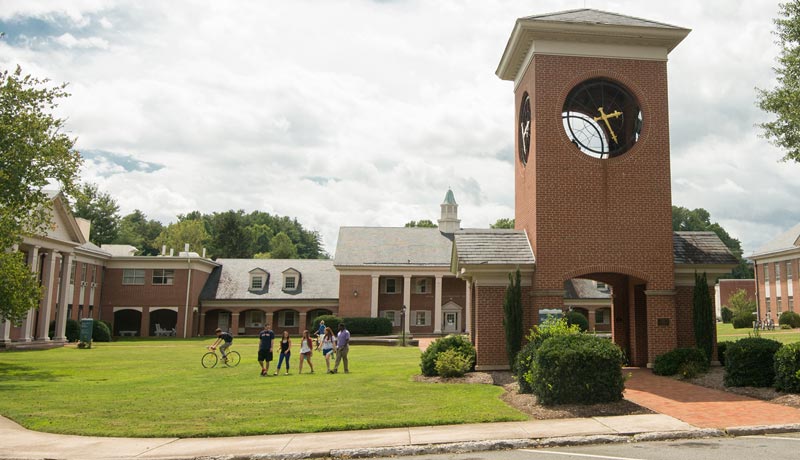 Flanked by dignitaries from Brevard College, Transylvania County Schools, and the City of Brevard, Frank and Donna Patton officially opened the new Frank Patton Track with a ceremonial ribbon-cutting on Friday, December 12.
The on-campus track, located behind right field of baseball's Gil Coan Field and near the softball facility, was made possible by a large donation by the Pattons, who were also the driving force behind this summer's artificial turf installation at Brevard Memorial Stadium. The Frank Patton Track is unique because of its royal blue color and white lane markings that match the royal blue and white worn by Tornados sports teams.
Roughly 70 people attended Friday's ceremony that included brief remarks from Director of Athletics Juan Mascaro, President David Joyce, and Brevard mayor Jimmy Harris. All three speakers emphasized the community engagement that the track's installation will catalyze.
The facility will be utilized by public schools in Transylvania County as well as the college and community members. Plans are already in the works for Brevard High School and Brevard College to host track events for the first time in over a decade in 2015.
Ceremony attendees were invited to take a ceremonial first lap around the facility and were given lengths of ribbon as keepsakes from the event.
Visit the official site of the Tornados for more information.