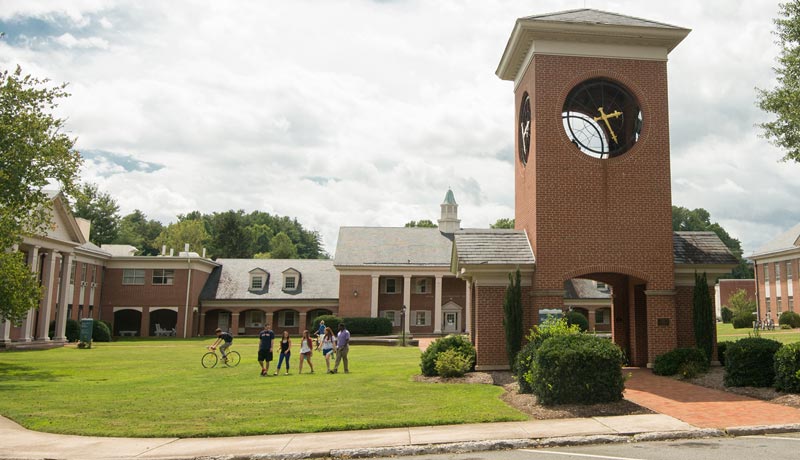 Standout inside linebacker Michael Gruber has been named a finalist for the second annual Cliff Harris Award and will play in January's Medal of Honor Bowl.
The Cliff Harris Award selection committee, which includes notable names like Roger Staubach and Gene Stallings along with the award's namesake, released a list of 70 finalists and will announce this year's winner on December 24. Gruber is one of 38 Division II players named a finalist for the award, while 18 Division III and 14 NAIA student-athletes round out the list. The winner will be honored at the Little Rock Touchdown Club's annual banquet in February, with former NFL great Michael Irvin serving as the guest speaker. Last year's winner, Lindenwood University cornerback Pierre Desir, was a fourth-round pick of the Cleveland Browns and has appeared in two games this season. Ten percent of last year's finalists made NFL rosters this season.
"I'm very proud of Michael and his accomplishments throughout his career at Brevard," said head coach Paul Hamilton. "He continues to bring great credibility and exposure to our football program, Brevard College, and the entire community."
At the Medal of Honor Bowl in January, Gruber will wear No. 32 for the American Team, led by former South Carolina State head coach Willie Jeffries. He ended his season by earning first team all-conference accolades for the second time in his career and was the SAC's leading tackler from his inside linebacker position. Gruber and his American Team counterparts will face a National Team squad led by former Georgia Tech coach Chan Gailey. Both teams are primarily comprised of draft-eligible players from Division I institutions, including 20 ACC and 18 SEC players. The game will be televised nationally on NBC Sports Network and will kick off from The Citadel's Johnson Hagood Stadium at 2:30 p.m. on Saturday, January 10.
"It's definitely an honor and a huge privilege to get selected for this bowl game," said Gruber. "It's one of the top bowl games for college football players and I'm very excited to play in it."
Even with national television cameras and dozens of NFL scouts present in Charleston, Gruber does not expect nervousness to affect his play. "This is a huge opportunity. I'm very excited to have the privilege to be on national TV and play with some of the top college players. There will be lots of eyes on me, but at the end of the day, it's still a football game. When we kick off it will be like any other Saturday for me."
Gruber recently completed a standout career in royal blue and white. The Walterboro, South Carolina native was a first team all-South Atlantic Conference selection, his third all-conference nod and second time on the first team, after accounting for a conference-leading 113 tackles this season.
On six occasions he surpassed 10 tackles, including three games with 15 or more stops. He tied a career high with 19 stops against then-No. 21 Carson-Newman on September 20, a game in which he also became Brevard's all-time leading tackler and became the first Tornado to surpass 300 career tackles. He also added a forced fumble, a fumble recovery, and an interception to his 2014 exploits.
Gruber made 392 tackles in his four years at Brevard, placing him 98 stops clear of his next-closest competitor in the Brevard record books. He ranks second among active Division II players and 10th across all NCAA  classifications in most tackles, and now owns three of the top four tackling seasons in school history.
Capping off his stellar season, Gruber participated in the FCS National Bowl alongside teammates Jordan Ollis and Kelvin Jeter, a collegiate all-star game in Miami, Florida typically reserved for NCAA Division I Football Championship Subdivision players. The Brevard trio practiced and competed in front of scouts from 11 NFL teams, five Canadian Football League franchises, and 11 teams from various arena leagues.
Visit the offical site of the Tornados for more information.