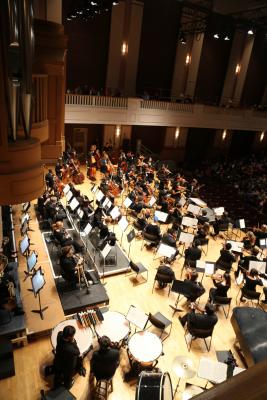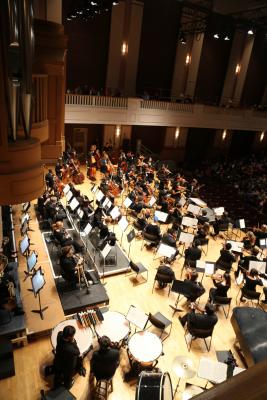 from the Transylvania Times
Tickets are on sale now for the 40th anniversary season of the Brevard Philharmonic. Music lovers can buy either single tickets or a full season subscription, which offers six high quality performances with guest artists from nearly every corner of the classical music spectrum. All performances are at Brevard College's Porter Center.
The Philharmonic audience will be dazzled in September by the celebrated talents of pianist, Marina Lomazov.
In November the Israeli American cellist, Amit Peled, who has been described as, "one of the most exciting instrumentalists on the concert stage today," will perform.
The silver medalist from the 12th Van Cliburn International Piano Competition, Joyce Yang, will wow the audience in February and in April, the young violin phenom, Stephen Waarts, who walked away with the first place prize at the 2014 Menuhin Competition, will take the stage. There will also be a Pops blockbuster concert and the annual holiday offering, "Christmas Splendor."
"This is a town where people take their music very seriously," said Carole Futrelle, the philharmonic's board president. "The bar is high. We are proud to be able to keep the music playing after the summer, and to be an integral part of Brevard's musical identity."
The Brevard Philharm-onic is a nonprofit organization comprised of local and regional musicians, presenting six concerts annually at Brevard College's Porter Center for the Performing Arts under the baton of Donald Portnoy, its artistic director and conductor. Its mission is to foster in the community and schools an appreciation for classical music and the performing arts.
Individual tickets are $25 to $35 per concert. Season concert packages are also available. Call (828) 884-422 or order with the new "pick your seat" option at http://www.brevardphilharmonic.org.