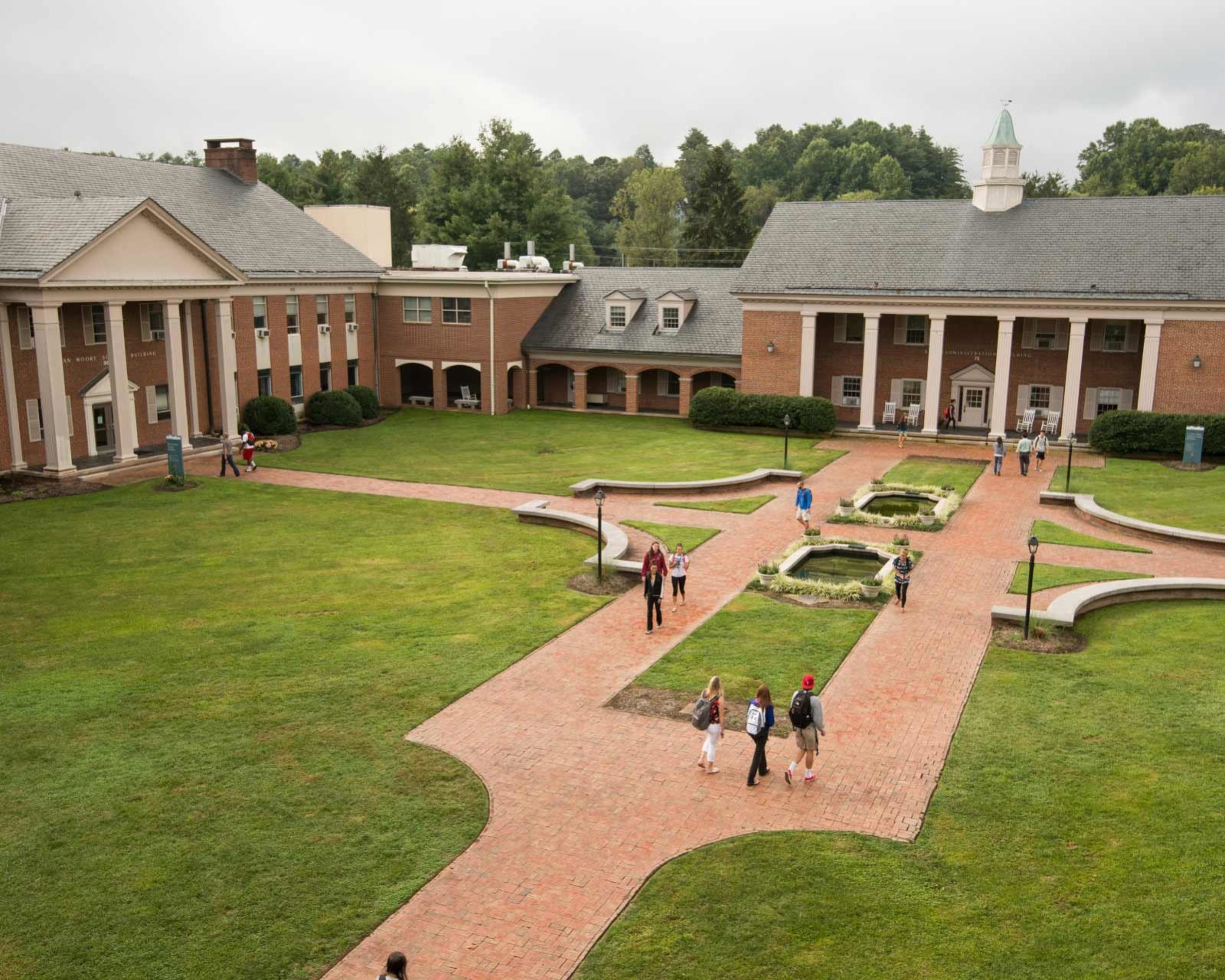 Brevard College's Division of Fine Arts recently received a challenge gift of $110,000 from an alumnae and longtime benefactor who has a special interest in renovating Dunham Hall.
Because this is a challenge gift, the College must raise $55,000 in matching funds between now and December 31, 2013 in order to receive the $110,000 gift.
"This gift is most deeply appreciated," said Brevard College President David Joyce. "Dunham Hall has been a wonderful space for our campus community for more than 50 years. However, it is time to upgrade the technology, seating, stage and lighting. The renovation is critically needed to best serve the Fine Arts students at Brevard College. I'm confident our alumni and friends will join us in reaching our goal for the project."
Constructed in 1957, Dunham Hall is the long-term residence of the College's music program. While barely adequate for the College's then two-year college program, Dunham Hall continues to lack the space needed by today's Fine Arts students.
"The College's recent record-breaking, incoming class included a significant increase in the number of students who are interested in pursuing Fine Arts degrees," said Dr. Laura Franklin, chair of the College's Fine Arts Division. "Once the renovation is complete, Dunham Hall Auditorium will provide an ideal space for those students to present more intimate theatrical and musical performances as well as for college lectures and campus life events."
Renovation work will include refurbishing the lobby area; replacing auditorium stage drapes; installing a state-of-the-art lighting and sound system; and sound-proofing the auditorium and surrounding rehearsal rooms and offices.
"The Friends of Fine Arts is delighted that the College has the opportunity to move forward with renovations to Dunham Hall," said Jack Parker, chair of the College's Friends of Fine Arts Steering Committee. "This renovation will not only enhance the experiences we offer our Fine Arts students but will benefit the entire  the College and the community as a whole."
To learn how you can help the Dunham Hall Renovation Project, contact Vice President of Philanthropic Development Susan Cothern at cotherns@brevard.edu or 828.884.8218.