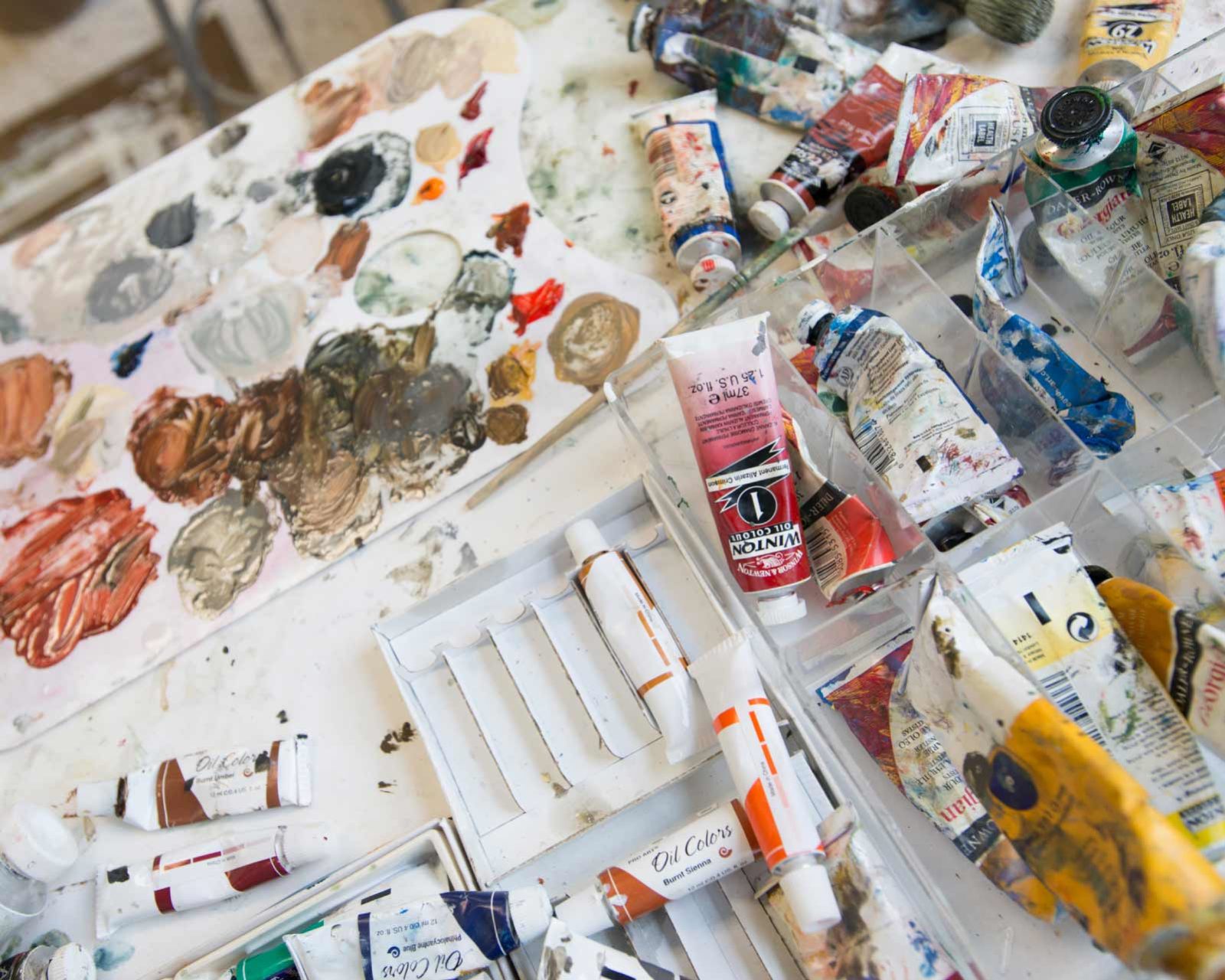 By Kara Fohner
For elements to converge, they must arrive from several directions and intersect at a designated spot. The following interaction will redefine that physical space.
Brevard College professor of Art Jo Pumphrey and professor of Art Bill Byers recently contributed to a collaborative art exhibition that combined the efforts of five different artists into "Convergence," a walk-through exhibition at Barton College in Wilson, N.C.
In addition to Pumphrey and Byers, contributing artists included painter and designer David Davenport, independent sculptor Tom Grubb, and print maker Michael Voors. Each of the artists knew one another during the time that Pumphrey was in graduate school at East Carolina University, but they offer varying areas of expertise. Pumphrey and Byers began their careers by creating what is commonly accepted as abstract art, and both artists have subtly expanded from that genre.
Byers, who attended Brevard College as an undergraduate, eventually graduated from Barton College. Like Pumphrey, he went on to receive his Master of Fine Arts in visual art at East Carolina University.
Byers describes himself as a systematic, meticulous painter, so it is not surprising that he developed these paintings over several years.
"I'd begun to do photography and acquire skills in the meeting [of painting and photography]," Byers said. "I began to sense, too, that I needed to re-engage with the physical world rather than a more conceptual stance. In terms of the subject matter, the paintings come from the forested areas in this region."
"There's a lot of variety in the natural world and a lot of variety in the natural forest," he said. "It's very rich and inexhaustible. There's a certain challenge to not lapse into the predictable – what I would call picturesque imagery.
"I'm drawn to certain places and situations; there's a certain resonance – some kind of cue that draws me in."
In Pumphrey's submissions to "Convergence," she composed an array of hues and forms that revealed her emotional and spiritual transaction with physical environments, one of which was an idyllic Kentucky monastery.
"I think what I was really trying to get to in the paintings is something that moved beyond the physical record of the place and more toward a hopefully light-filled experience that I felt when I was there, something I carry with me about that place," she said.
While young students might view the artistic process as an attempt to capture the concrete properties of an object, Pumphrey and Byers also try to draw out and express its intrinsic substance.
"We take something intangible and, on a material level, our job is to try to translate it back into something intangible – at least give an intangible quality to a material thing," Pumphrey said. "It's also very challenging to do these things. You have to be ready. If it shows up, it's a gift, but generally inspiration comes from work."
Pumphrey completed several of her paintings this summer. Others were previous, unshown pieces from a different collection. Rather than grouping pieces together by artist, the gallery director strategically distributed paintings throughout the gallery for "Convergence." Although the artists worked in different parts of the state, Pumphrey observed a subtle, but vital corroboration between the pieces.
"There's a beautiful flow to it," she said. "All of us have been doing this for over 30 years. There's a sense of who we are when you look at the work, and a compatibility among us that's evident when you see the work. There's a deep satisfaction in seeing that we stayed with it."
Kara, a junior English major concentrating in creative writing with a teacher licensure, is working in the Communications Department this semester.