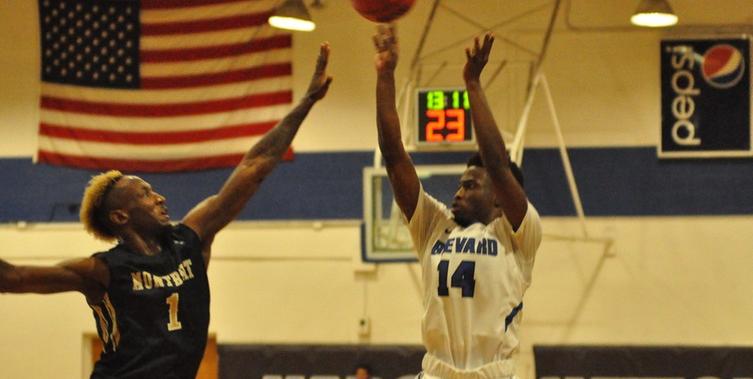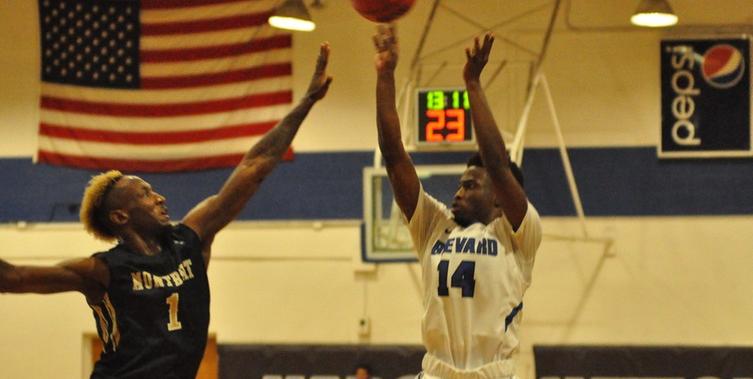 BEREA, Ky.- Brevard's defense forced 30 turnovers and Divese Carson led the Tornados with 16 points, as Brevard was able to pick up its first victory of the season in men's basketball action on the road at Berea on Saturday afternoon.
Carson, who finished the game 6-of-19 from the field and led the team with two 3-pointers, powered Brevard on offense to help the team secure their first win of the 2017-18 campaign and their first road win since Dec. 2, 2015.
The Tornados (1-4) were able to score 21 points off of 30 turnovers from Berea (3-3), and the team recorded a season-high in rebounds (43) and steals (15) in the victory.
Stevie Williams tallied 13 points, including six points in the overtime period. Williams also led all players with five steals. Levi Lamb was the third member of the team to notch double-digit points (10) on the game, including seven rebounds.
For the Scots, Torell Carter led all players with 24 points as he went 7-of-9 from the floor and 8-of-11 from the free throw line. Carter also finished the game with 10 rebounds, and teammate Jair Jackson also recorded a double-double in the game (11 points, 12 rebounds).
Berea went into the half with a 32-26 lead, as the Scots held a 23-9 rebounding advantage. However, Brevard was able to make the game close by forcing 12 turnovers and had efficient passing by leading the assist margin 6-5.
The Tornados took their first lead of the second half with a 3-pointer from Williams with 8:50 remaining in regulation, and would not trail for the remainder of the second half.
With 11 seconds remaining, Demari Hopper made a jump shot to give the Tornados a 58-56 lead but was answered by Berea with a made layup with five seconds left. Williams tried to connect on a 3-pointer at the buzzer but was unable to make the shot as the game went into overtime.
The game was tied up at 62 at the 1:42 mark in overtime after two made free-throws from Carter but was answered by a Levi Lamb jump shot 11 seconds later to take a 64-62 lead that the Tornados would not relinquish.
Williams would score the final four points of the game by connecting on 4-of-6 free throws to put the game on ice, as Brevard would go on to win 68-62.
The Tornados will return to action on Dec. 16 against Methodist.