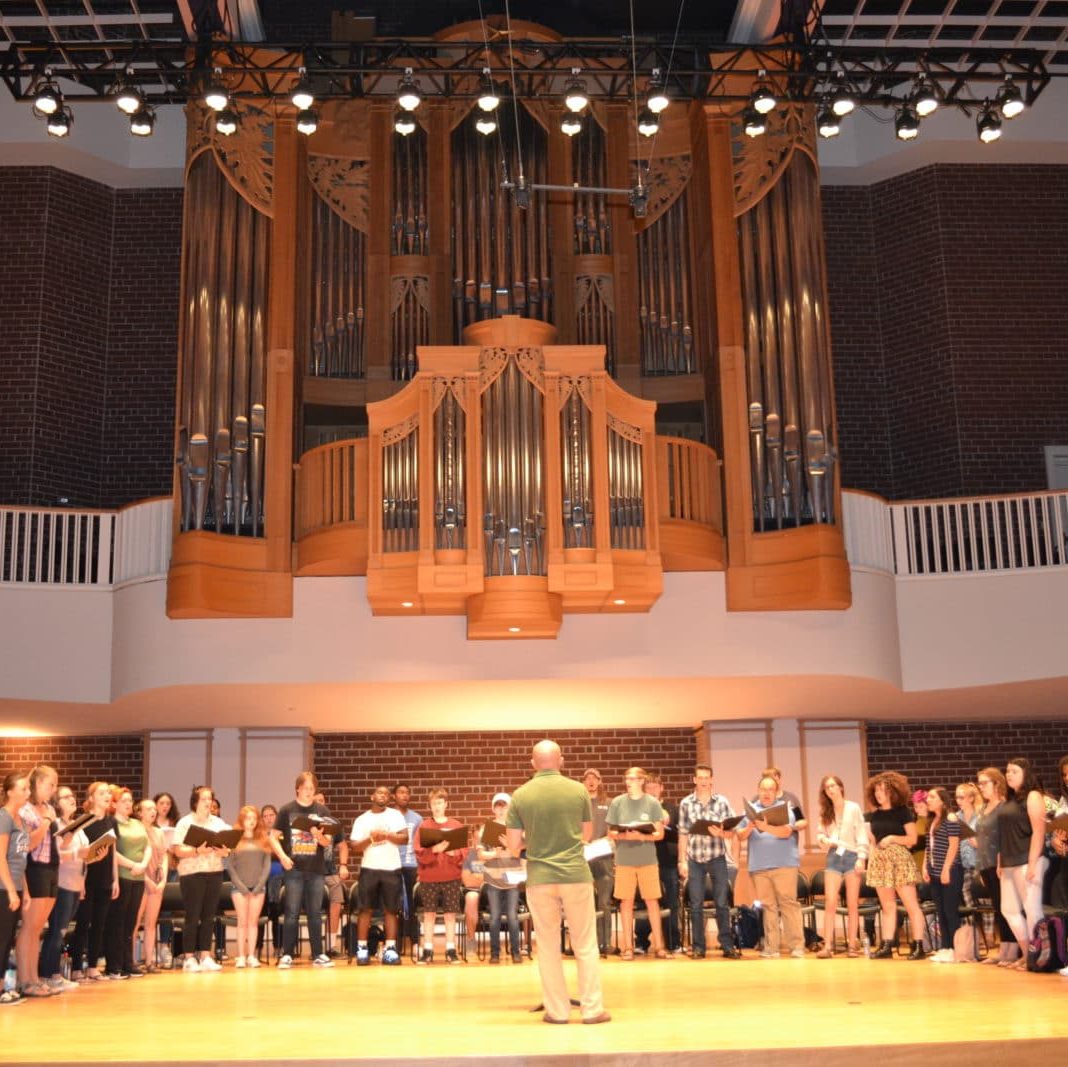 The Brevard College Concert Choir, Chamber Singers, and Brevard High School Concert Choir will join together to present a Fall Choral Collage on Thursday evening, October 10th, at 7:30 p.m. in the Porter Center. Thursday's concert is free and open to the public.
The concert will cover a variety of repertoire, including spirituals, a larger work from the Mexican baroque, and a collection of popular songs. Each of the three choirs will perform separately and the audience will be treated to a few pieces involving all of the singers, including a challenging and uplifting work by Shawn Kirchner that was recently premiered at the national conference of the American Choral Directors Association.
"Any time you combine choirs from different schools and of different age ranges, you get more
than just the sum of their voices. I find that they really inspire each other and the resulting sound is so vibrant," says Dr. David Gresham, Associate Professor of Music at Brevard College.
This collaboration between the Brevard High School and College choral programs will
be an exciting showcase of the vocal talent in our thriving musical community.
For more information, please contact Dorothy Knowles at 828-884-8211.
Brevard College is consistently recognized as one of the best liberal arts colleges. The College's focus on experiential learning, small class sizes, and location the mountains of Western North Carolina near Asheville makes Brevard a top choice college for students around the world.