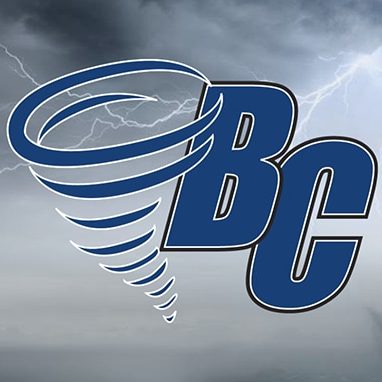 For the second time this season, Brevard College cross country student-athlete Gavin Morgan has been selected as the USA South Conference Men's Cross Country Runner of the Week, following an impressive performance at last Friday's Queen City Invitational.
Morgan, a sophomore standout from Hayesville, N.C., set his new personal record 8K time by over a minute and a half to pace the Tornados' efforts at the event. He finished the 8,000-meter course with a time of 26:28, which was a minute and 32 seconds faster than his previous personal best set at the Mike & Mary Kay Invite, hosted by Berea College. There, Morgan completed the 8k race in 28 minutes flat.
Morgan claimed an impressive top-40 finish amongst a crowded field full of NCAA DI, DII, DIII, and NAIA talent. He finished in 38th place in a field that included 327 total runners.
Morgan's selection is one of four total honors bestowed on Tornado student-athletes this week by the USA South. In total, six athletes have received conference weekly honors thus far in the 2019-20 season.
The Tornados cross country teams return to action this Saturday, October 5 when they head to Charleston, S.C. to compete in the Charleston Classic, hosted by The College of Charleston.
Brevard College USA South Players of the Week – 2019-20 Academic Year:
Rebeccah Rojas, Women's Soccer, USA South Women's Soccer Defensive Player of the Week
Gavin Morgan (2-time winner), Men's Cross Country, USA South Men's Cross Country Runner of the Week
Lucas Campos, Men's Soccer, USA South Men's Soccer Rookie of the Week
Tae Sullivan, Football, USA South Football Defensive Rookie of the Week
Jaxon Youngblood, Football, USA South Football Special Teams Player of the Week
Brevard College is consistently recognized as one of the best liberal arts colleges. The College's focus on experiential learning, small class sizes, and location the mountains of Western North Carolina near Asheville makes Brevard a top choice college for students around the world.