Welcome to Brevard College, your home away from home and one of the best small colleges in the nation! Unlike sprawling State Universities, all of the facilities on the Brevard College campus are just a short walk or bike away. This design allows students to focus on education, growth, and fun without the hassle of rushing from place to place. The relaxed atmosphere of comfortable living and dining spaces are complemented with state-of-the-art education facilities including a modern library, and a world-class concert hall.
Living Off Campus
We believe all students, for their personal and academic development, should participate in the residential experience. Those who do not wish to do so must either meet a policy exemption (as outlined) or appeal to move off campus by submitting the proper documentation. For more information on the appeal to live-off campus please review the complete policy, stop by the Campus Life Office in Coltrane Commons, or contact Beth Abrams or Michael Cohen.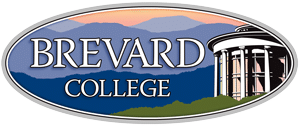 Brevard College is consistently recognized as one of the best liberal arts colleges. The College's focus on experiential learning, small class sizes, and location the mountains of Western North Carolina near Asheville makes Brevard a top choice college for students around the world.
Brevard College, One Brevard College Drive, Brevard, NC 28712 | 1-828-884-8332
This institution is an equal opportunity provider.