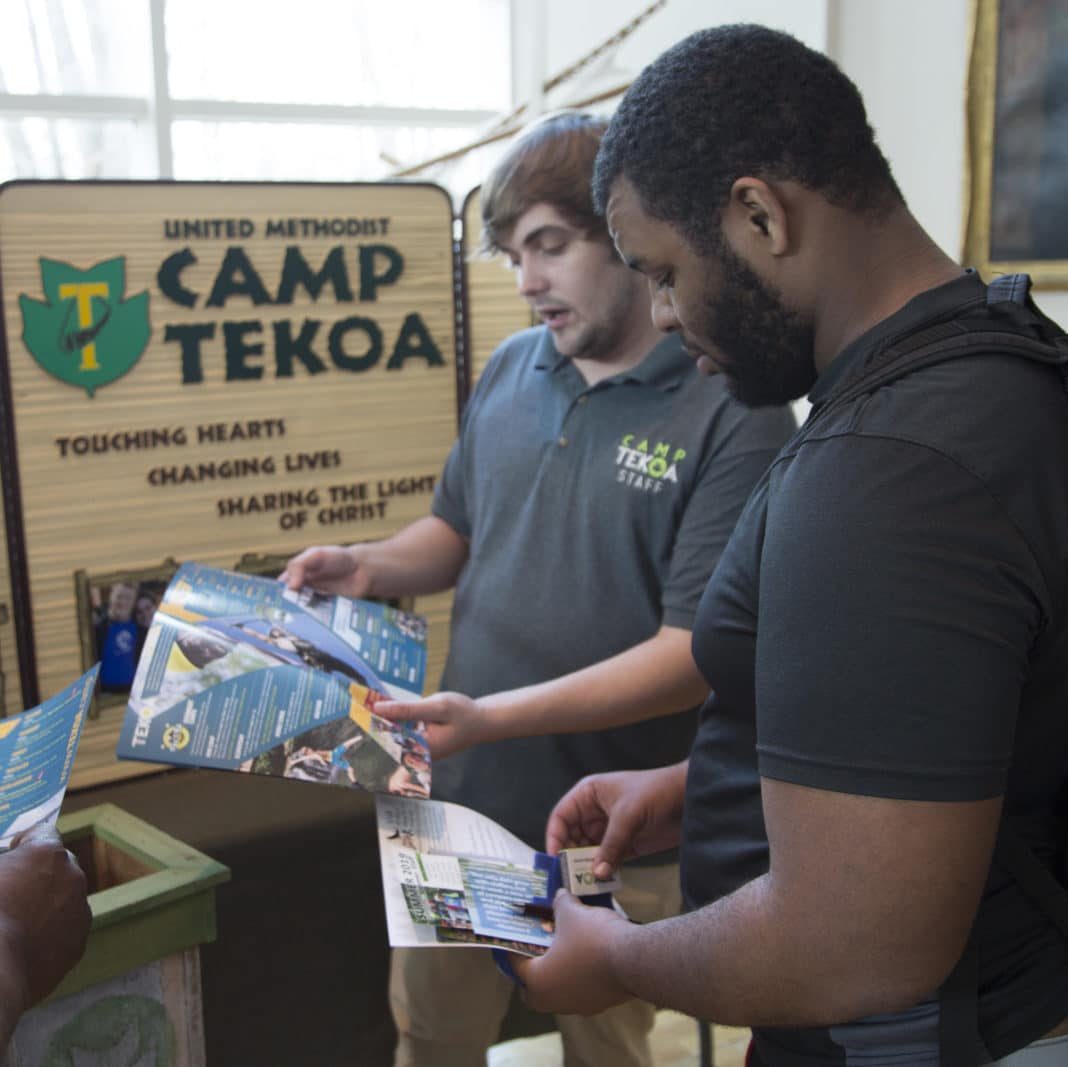 A camp job fair was held at Porter Center on Thursday, Feb. 7, from 11 a.m. to 1:30 p.m. It was a job fair for anyone looking for a summer job at a camp.
There was a total of 23 tables there. One table was for Dining Services, the others were all camps. All of the camps were offering different jobs for the summer time. Many of the jobs offered were being camp counselors.
The tables were Camp Carolina (for boys), Rockbrook (for girls), Camp Highlander, Falling Creek Camp, Keystone Camp (for girls), Camp Illahee, Asburry Hills, Camp Pinnacle, SOAR, United Methodist Camp Tekoa, The YMCA Camp Greenville, Camp Daniel Boone, Camp Kahdalea (for girls), Camp Chosatonga (for boys), Kanuga, PARI (Pisgah Astronomical Research Institute), Muddy Sneakers, Mountain Roots Inc., the Gorge Zipline and Green, Mount Mitchell State Park, Swim Club Management Group (SCMG) and Headwaters.
All the camps offer outdoor adventures. For example, Camp Carolina offers mountain biking, archery, horseback riding, kayaking, fly fishing, rock climbing, modern music, surfing, caving, lots of sports and more. PARI offered jobs with science, technology, engineering, art, and more.
Another thing some camps pointed out are the benefits of working at camp. They were leadership, networking opportunities, diverse and global experience, training and certification, 21 century skills, letters of recommendation, professional development, college credit or internship and of course the pay.
All the camps had opportunities for anyone that loves the outdoors. Outdoor exploration seemed to be the theme at almost every table. There were so many places to choose from and lots of employment options.
The people at every table were excited to meet students that wanted to work. The place was crawling with sign up sheets and students getting information. For anyone who would like to know more, visit careers.brevard.edu to look at the job board. Many of the camps that had tables posted their information on that website