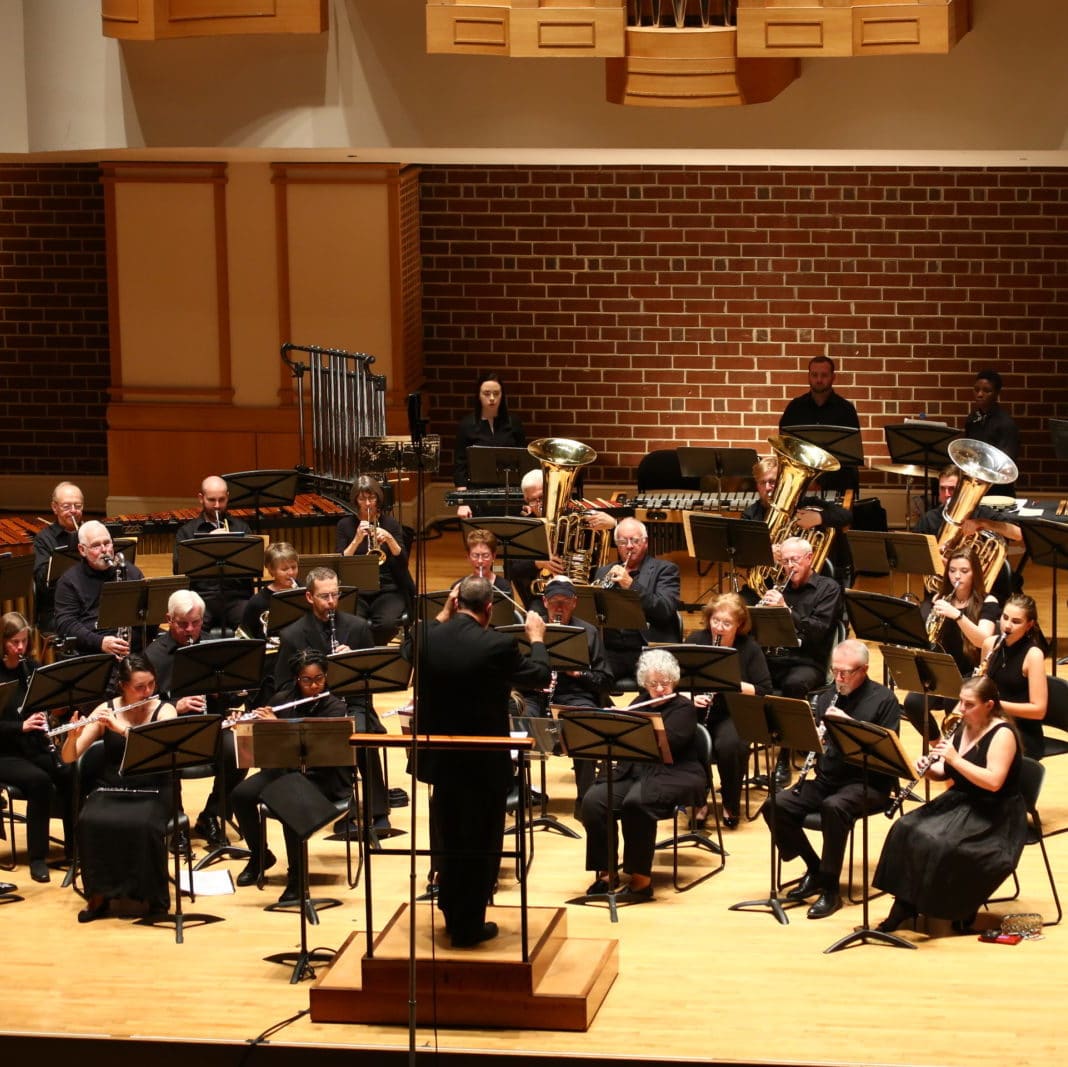 The Porter Center's Scott Concert Hall will once again be filled with music as the Brevard College Wind Ensemble performs on March 14, at 7:30 p.m. Admission is free and open to the public.
The program features a wide variety of modern and standard works for chamber ensembles and concert band. Ryan George's Visionaries is followed by Australian composer Martyn Hancock's Aurora Australis. The southern hemispheres equivalent to the aurora borealis or northern lights, Hancock's Aurora Australis is a musical depiction of this vibrant geomagnetic phenomenon.
"A transcription of Claude Debussy's Clair de Lune (Moonlight) will provide the audience with a rich and sonorous contrast to its original setting for piano", said Dr.Eric Peterson, Director of Bands at Brevard College. Based upon a poem of the same name, Clair De Lune is the third movement from the piano suite entitled Suite Bergamasque published in 1905.
The program shifts from French Impressionism to Dana Wilson's Colorado Peaks, a wild and harrowing musical account of climbing the rugged terrain of the Rocky Mountains. John Philip Sousa's Fairest of the Fair will close the concert. Composed on a commission to celebrate the 1908 Boston Food Fair, it is one of Sousa's finest and most melodic marches. Upon prior visits to Boston, Sousa became enamored with the sight of a beautiful young woman working for one of the local vendors. It is no wonder that Sousa would choose the clever title of Fairest of the Fair.
Brevard College is consistently recognized as one of the best liberal arts colleges. The College's focus on experiential learning, small class sizes, and location the mountains of Western North Carolina near Asheville makes Brevard a top choice college for students around the world.