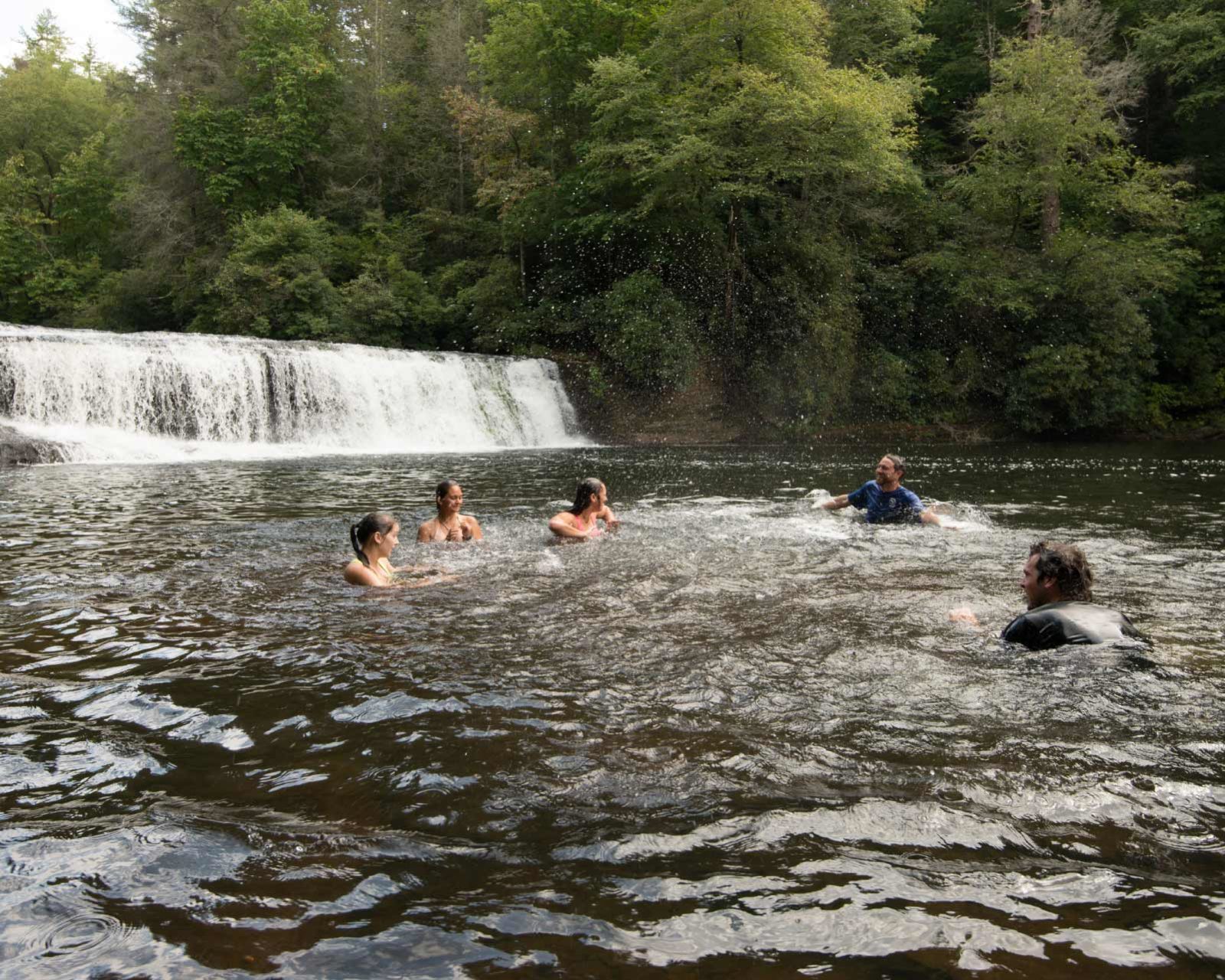 Brevard College Assistant Professor of Chemistry Dr. Melanie Heying will be the guest speaker at a meeting of the local chapter of the scientific research society Sigma Xi on Thursday, September 12 in Room 125 of the College's McLarty-Goodson Building.
The 7 p.m. presentation, titled "To Know a River: Chemical Analysis of the Suwannee River from Source to Sea", is free and open to the public.
While on the 2013 Brevard College Voice of the Rivers trip, an 18-day kayak trip down the Suwanee River in northern Florida, nine students and Dr. Heying monitored a number of chemical parameters, including nitrate, calcium and pH levels. These levels illuminated the chemical impact the surrounding environment had on the chemical profile of the river as it left the swamp and wound its way to the Gulf of Mexico.  Some of these changes were considered natural and a result of plant life or geological features, but others were influenced by agricultural, industrial and residential activities.
During the presentation, Dr. Heying will share with the audience what she and the Brevard College students found as they made their way down the river.
Dr. Heying, who has been teaching chemistry at Brevard College since 2011, earned her bachelor's degree in chemistry and music from Albion College.  She earned her doctorate from Iowa State University studying photogenerated reactive intermediates.
A 6 p.m. reception and 6:15 p.m. dinner are planned prior to the presentation. Cost to attend the reservation-only reception and dinner, which will be held in the Institute Room of Brevard College's Myers Dining Hall, is $6.75.
For more information or to make a reservation, contact Jeff Llewellyn at llewellyn@brevard.edu or 828-883-8292, ext. 2277. Reservations must be received by 11 a.m. on Thursday, September 12.
The UNC Asheville chapter of Sigma Xi is comprised of members from Brevard College, Mars Hill University, Warren Wilson College and UNC-A.