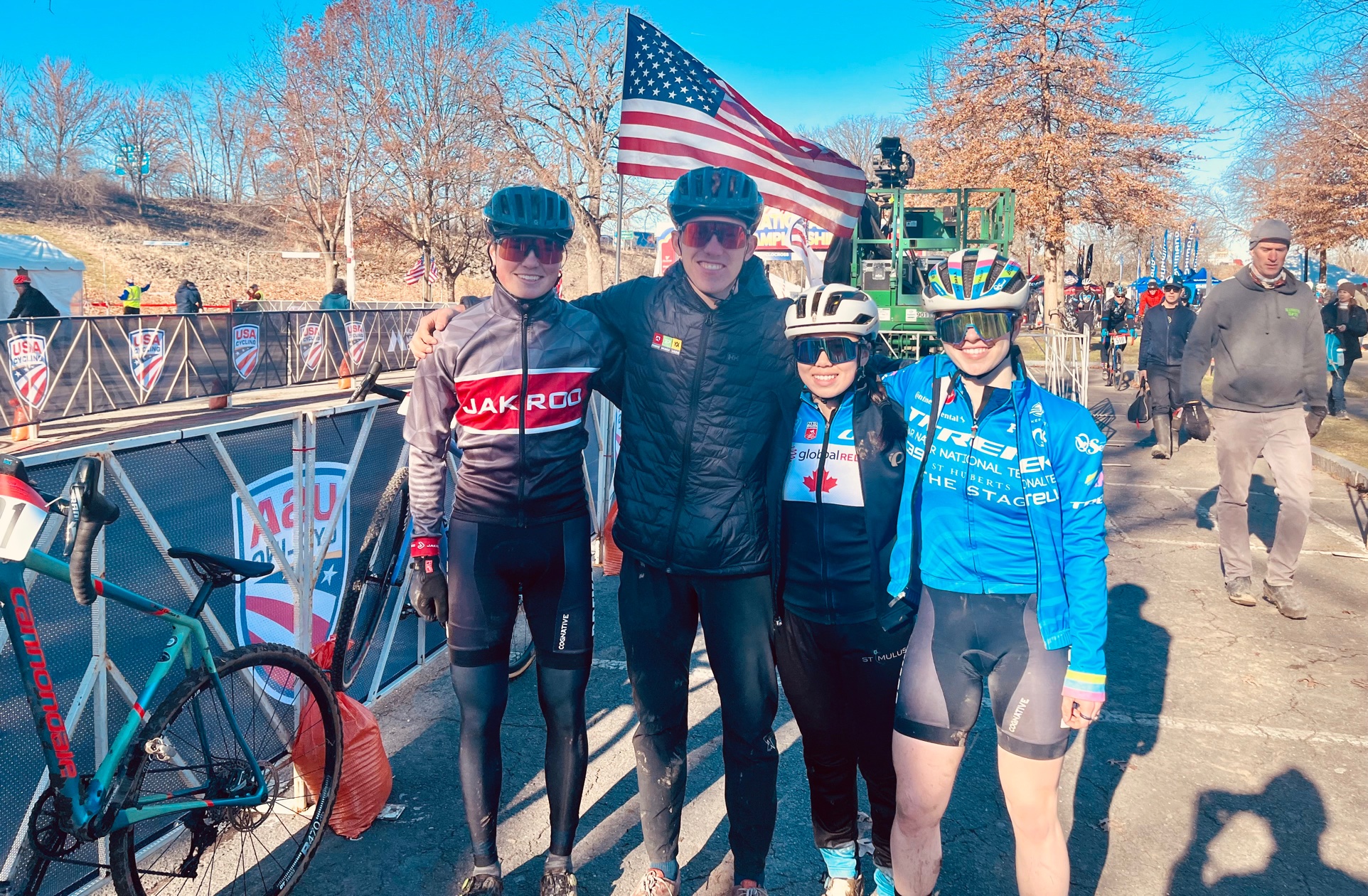 The Brevard College Cycling program competed against the nation's elite at the USA Cycling Cyclocross National Championships, held last week at Riverside Park in Hartford, Connecticut. A total of nine Tornado student-athletes made the trip, competing in the Men's Collegiate Varsity, Women's Collegiate Varsity and Team Relay events in chilly, muddy conditions on the 2.2-mile course.
Brevard College sophomore Owen Clark finished second in the Men's Varsity race with a time of 50:14, just 33 seconds behind race winner Austin Beard of Colorado Mesa University. BC sophomore Cole Punchard, the reigning USA Cycling Collegiate Mountain Bike Individual Omnium national champion, placed fourth after finishing 11 seconds behind Daxton Mock of Colorado Mesa.
BC freshman Matthew Leliveld placed 20th, while sophomore Philip Ford finished 33rd. Tornado senior Tyler Miranda captured a 37th place result to go along with finishes by BC's Hugo Brisebois (41st) and Dylan Richardson (47th).
In the Collegiate Women's Varsity competition held earlier in the day before the men's race, Brevard College freshman Kelly Lawson put together a 21st place finish with a time of 49:41. BC's Paige Edwards also competed in the varsity race, but did not finish.
The next day set up the always exciting Collegiate Team Relay. The Tornados ran in a running order of Clark, Cole, Lawson and Edwards en-route to a sixth-place result. Colorado Mesa University, Fort Lewis College and Milligan University took the first three spots in the team relay.
The ten-time national champion Brevard College Cycling program features varsity programs in the disciplines of Mountain Bike, Cyclocross and Gravel Racing. For the latest news and updates surrounding Brevard College Cycling, follow @brevardcycling on Instagram and 'Brevard College Cycling' on Facebook.
To follow the latest news and updates surrounding Brevard College Athletics, follow the Tornados on Twitter and Instagram @bctornados, subscribe to 'Brevard College Tornados' on YouTube, follow 'Brevard College Tornados' on SoundCloud, and 'Brevard College Athletics' on Facebook. In addition, follow 'brevardcollege' on Flickr for photos from Brevard College events.
Brevard College Tornados at 2022 USA Cycling Cyclocross National Championships
Hugo Brisebois, Freshman; Chelsea, Quebec, Canada
Owen Clark, Sophomore; King City, Ontario, Canada
Paige Edwards, Sophomore; Camas, Washington
Philip Ford, Sophomore; Fort Mill, South Carolina
Kelly Lawson, Freshman; Barrie, Ontario, Canada
Matthew Leliveld, Freshman; Shelburne, Ontario, Canada
Tyler Miranda, Senior; Valley City, Ohio
Cole Punchard, Sophomore; Huntsville, Ontario
Dylan Richardson, Sophomore; Greensboro, North Carolina
Head Coach: Brad Perley


Photo Caption: BC's Team Relay of Cole Punchard, Owen Clark, Kelly Lawson and Paige Edwards at the 2022 USA Cycling Cyclocross National Championships in Hartford, Conn.