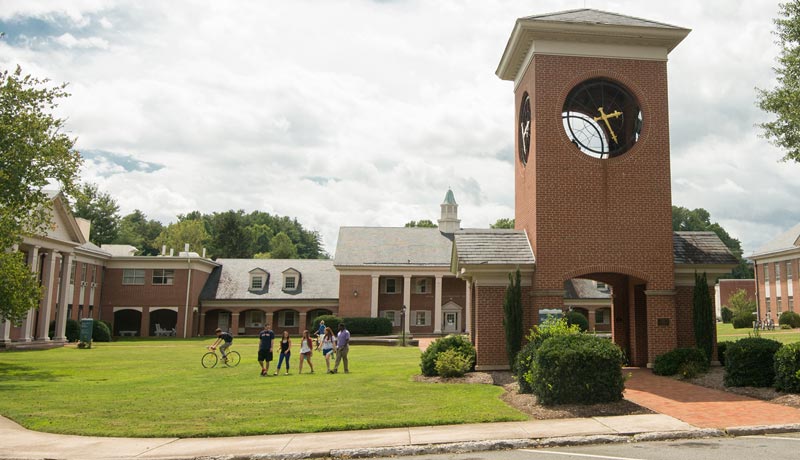 For the third year in a row, Brevard College is the Division II Cyclocross national champion.
As has become its custom in national championships, the team turned in a dominant performance in Austin at the event sponsored by USA Cycling this weekend, bringing home its second national title of the academic year and sixth overall cycling title in the last three seasons.
"I am thrilled to have our BC cyclocross team bring back the 2015 DII national title," commented an elated head coach Brad Perley. "With each season and year comes new challenges, student-athletes, and competition, and I am very proud of the way our team has trained, competed, and represented our school and community. The team cohesiveness and support for one another has been outstanding."
The Brevard women were particularly impressive, with Allison Arensman and Sarah Hill providing a 1-2 punch at the top of the standings. Arensman can add Saturday's win to her pair of individual national titles at Beech Mountain, the site of Brevard's third straight team mountain bike national title in October.
Janelle Cole, a mid-fall semester signee and the team's newest member, gave Brevard three of the top seven finishers, while Samantha Miranda andSarah Fonger also had top 30 finishes.
"Our women proved that their hard work has paid off by turning in some of their best race results to date from all of our riders," Perley said. "To have Allison and Sarah once again take 1-2 at a national championship is truly something special. Additionally, having brand new student Janelle Cole finish well within the top ten is a remarkable feat."
On the men's side, the Tornados placed two riders in the top ten and another three just outside as Cypress Gorry and Zach Valdez led the way with a sixth and 10th-place finish.  Walker Shaw, Trevor Kingsbury, and Spencer Lowden were among the next five riders to cross the line, while three additional Tornados finished in the top 42.
"I couldn't have been happier watching our men's squad attack the course and deal with the crazy weather and course conditions and the crashes that ensued," said Perley, alluding to a course made treacherous by heavy rain in the Austin area. "To have our women's race be followed by such a strong showing by the whole men's roster was icing on the cake. We obviously had Cypress come out of nowhere this cross season to score a huge sixth place and Zach with a top ten, but, as with our ladies, all of the guys turned in some of the best races they've ever had."
The team earned maximum points in every race to take the overall omnium title and earning a relay national title with a team consisting of Shaw, Hill, Valdez, and Arensman.
The Tornados will now begin preparations for road racing after winning two national championships so far this season.
Visit the official site of Brevard College athletics for more information.