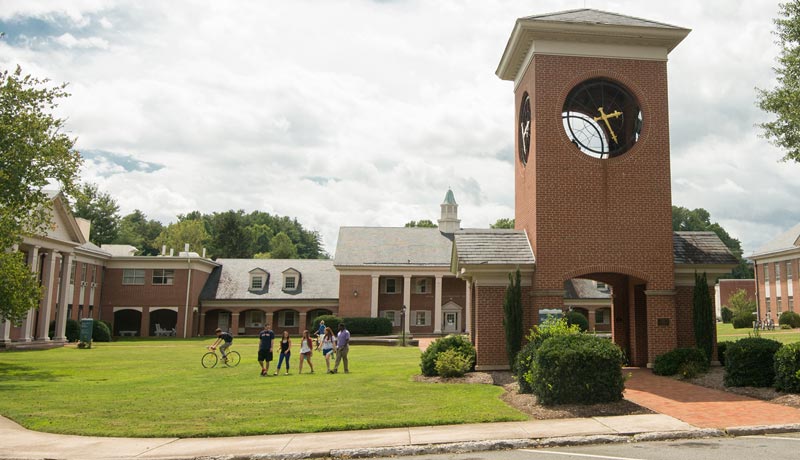 Brevard College and the Community will join on January 17-19, 2015 to honor and celebrate the legacy of the Reverend Dr. Martin Luther King Jr.
This is the 25th year that Transylvania County has celebrated the life of Dr. King.  This year's events include:
A free community brunch at 10 a.m. on Saturday, Jan. 17, at Bethel "A" Baptist Church, located at 290 Oakdale St. with discussion on

MLK

 quotes.
Brevard College student-led initiative called the

MLK

Challenge on Saturday, Jan. 17, following the community brunch.  This is a community service challenge for students and community members to give back to Transylvania County by joining work with nonprofits in the area, including:

TCARTS

, Neighbors in Ministry Rise

&

Shine, and Sharing House.  If interested in participating please contact Gabrielle Mellendorf at 828-884-8107.
"Walk to Change" from Bethel Baptist Church at 20 Mills Ave. to Brevard College's Porter Center, begins at 5:30 p.m. on Monday, Jan. 19.  During the walk, participants are asked to reflect on the civil rights movement and walk in peace as a community to celebrate Dr. King's life.  Additional parking for walk participants will be available at Open Bible Church of God in Christ on Mills Ave.
A cmmunity-wide

MLK

Celebration at Brevard College's Porter Center beginning at 7 p.m. on Monday, Jan. 19.  Van Transportation back to Bethel Baptist Church for anyone who walked to the Celebration will be available at the conclusion of the evening's performances.
This year's Celebration Partners include: Bethel Baptist Church, Bethel "A" Baptist Church, Brevard College, Transylvania County Human Relations council, and Neighbors in Ministry Rise & Shine
For more information, please contact Ed Buckley, Human Relation Council Chair at 828-606-9486