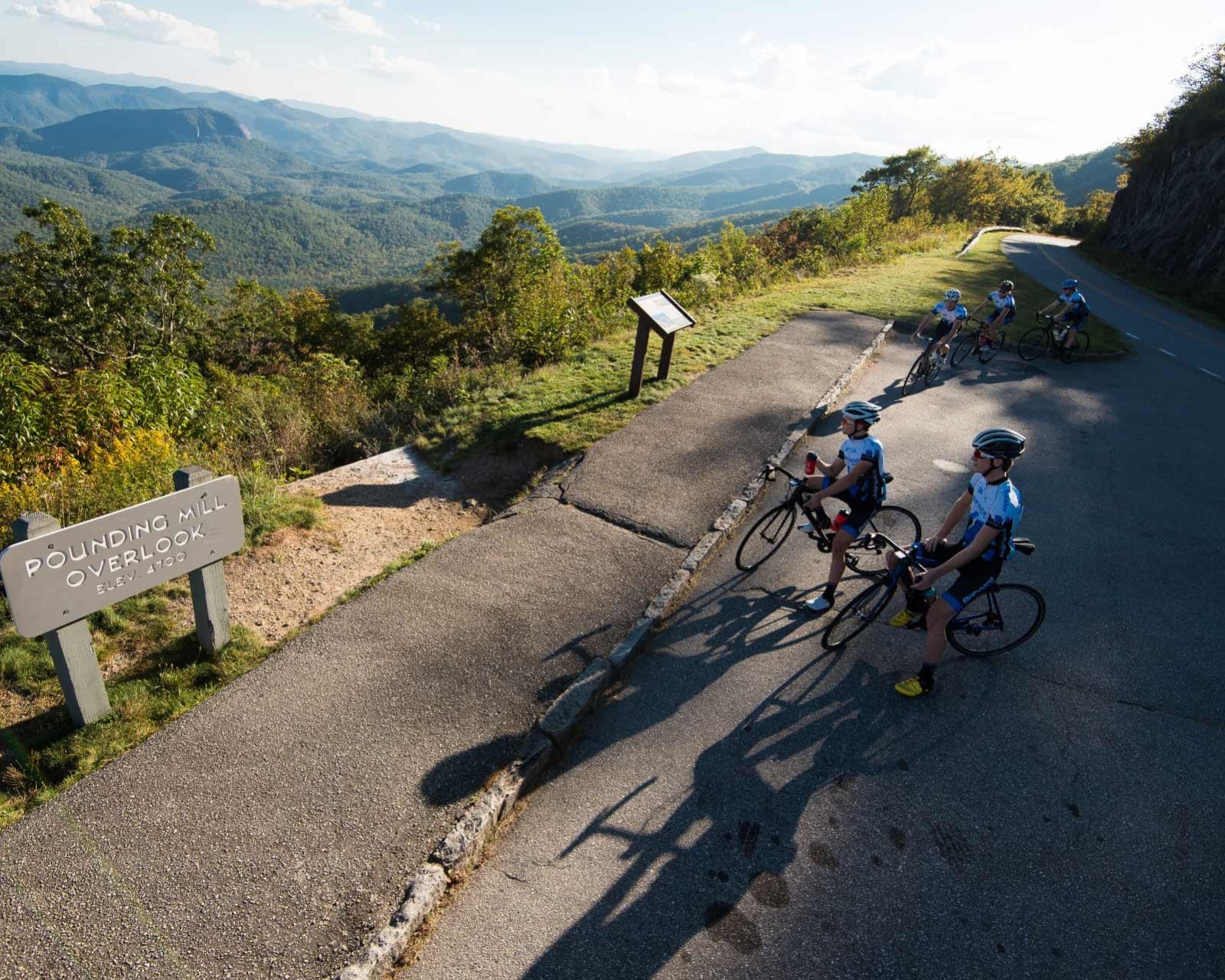 By Joshua Cole, '16
Local Tornado and USA Cycling Division II national champion, Allison Arensman, heads to Huesden-Zolder, Belgium, this week to represent Team USA at the UCI Cyclo-cross World Championships Jan. 30-31.
Arensman recently competed at nationals on the Biltmore Estate in Asheville, North Carolina, where she represented Brevard College on Friday when she finished runner-up against Fort Lewis' Sofia Villafane and again took the courseSunday during the elite U-23 race where she competed with her sister, Hannah Arensman – both members of the Twenty16 professional cycling team. Their performances that day helped them garner additional consideration for the 2016 Worlds team."It's huge to have one of our student-athletes representing Brevard College on an international stage," Brevard College President David Joyce says. "I'm confident that her training and classes have prepared her for this moment, and she will make us proud."
Arensman, a senior, has been with the Tornados since 2014 when Brevard College Cycling raced Division II. As of the fall of 2015, the collegiate cycling team transitioned to Division I after a long history of winning Division II national championships in both mountain biking and cyclocross.
"It is incredible to be a part of Brevard's move to D1," Arensman says. "Brevard College Cycling's tenacity never ceases to amaze. I'm honored to be a Tornado!"
Arensman is a competitor that never gives up and is content with nothing less than the best – standards that propel her further and faster while racing. These traits are evident in her thoughts on her first Division I cyclocross national championship race a few weeks ago.
"Although I did not feel great for the Division I race, I was so proud of how hard my BC teammates went that I couldn't remain disgruntled at my result," Arensman says.
Head coach Brad Perley affirms Arensman's steadfastness.
"She, like many of our student-athletes, will never quite be satisfied with any particular race result. She will always be looking for ways in which to improve and grow," Perley says.
This is Arensman's second trip to Europe, after she and her sister crossed the pond for 16 days filled with racing and training prior to nationals. The pair had six days to recover from jetlag and the time difference.
"This time I only have four days between touching down in Belgium and worlds on Saturday," says Arensman, adding that she prepared for the trip days before her flight by sleeping on Belgium time while at her home in North Carolina.
The nationals course at the Biltmore Estate, hailed by many in the cyclocross community as a truly "Euro" course, should help Arensman as she prepares for racing in Europe where the courses are notorious for being cold, muddy and treacherously technical.
"There were lots of technical aspects of the course," explains Arensman. "Riding the trails in Dupont and Pisgah really helped."
She added that she feels in top form from her training throughout the holidays and leading up to nationals. The challenge heading into worlds, she says, will be a mental one.
Perley says that Arensman is one of many Brevard College athletes who have competed on the world championship level, including current team members Janelle Cole, Cypress Gorry, Sarah Hill, Walker Shaw and alumni Tristan Cowie and Erica Zaveta.
"This is certainly no coincidence," Perley says, adding that Brevard offers his athletes some of the best roads and trails in the country for training. "The support we have from the community, faculty and staff enables the students to achieve their potential."
Arensman echoes similar sentiments.
"My professors have always been very supportive of my cycling pursuits and travels. As long as I come to them beforehand and let them know that I will be traveling, they are willing to work with me to keep me up to date on what the class is learning," she says. "It was pretty rad, several of the professors actually came out to watch the Brevard College cycling team race at nationals!"
Athletes are selected for worlds by a variety of methods: some are automatic selections based on outstanding performances and others are discretionary picks based on how they have performed racing throughout the cyclocross calendar, which runs from September until February, explains Arensman. Her racing while in Europe during the holidays and some impressive results earlier in the season helped cement her as one of the six U-23 women to represent Team USA.
Bicycle racing, and even more so, cyclocross, is a relatively young sport in the U.S., and the support for professional cyclists hasn't caught up with the support that baseball or football players receive. Traveling to Europe to race requires more than great fitness and superior handling skills – it's also a financial stress for many. Arensman says that even those who receive automatic selections have to cover a significant cost of their trip.
The cycling community, however, is very tight knit and the two Arensman sisters have benefited from their generosity through sites like GoFundMe. Arensman says that so much of her support has come from "extended family, friends, acquaintances, the cycling community, and our local North Carolina community who generously gave us the means to afford the flights, equipment, and support. Truly a humbling experience."
"I'm looking forward to watching both Allison and her sister, Hannah (a Brevard cycling team hopeful for fall 2016), race the world championships next week," Perley says. "It's a fantastic opportunity to capitalize on more European racing at the highest level… We are extremely proud to have Allison representing Brevard College, as well as the entire country, at the event. This is her first cyclocross world championship, so we are excited to see her give her best effort and race elbow-to-elbow with some of the world's fastest racers!"
As Saturday's championship events approach, Arensman feels confident in the months of training it has taken to get to this point.
"My expectation is that I race and represent my country to the utmost of my ability. I want to come across the line knowing I felt the best I could, and that I dug as deep as I could go," she says. "Racing worlds adds an aspect of extra excitement – with this being my first championships, there is nowhere to go but up!"