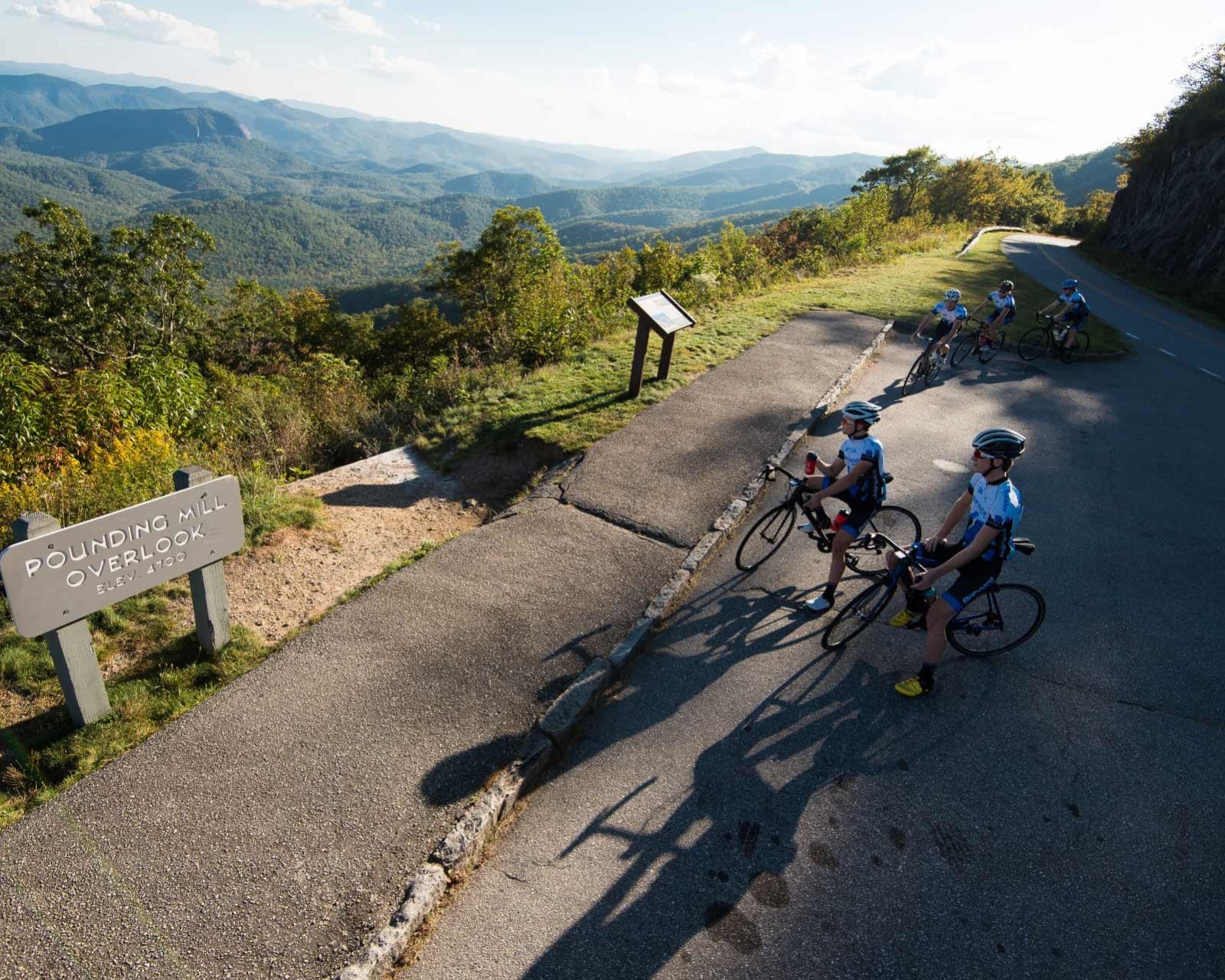 Brevard College and the Transylvania County Library Foundation will bring a new literary tradition to Brevard as they co-host the Looking Glass Rock Writers' Conference May 20-22.
The conference takes place at Brevard College and will consist of readings and workshops from renowned guest faculty.
Exploring the theme, "A Sense of Place," the small, select group of conference attendees will experience working under the guidance of notable writers Rick Bass, Ron Rash, and Marjorie Hudson. This esteemed faculty will give public readings and conduct private workshops in non-fiction, poetry, and fiction. Brevard College will provide meals and accommodations on its campus.
"We have a great partnership with the College, and we hope this conference will grow to be one of esteem and we can continue to host this event for years," said David Watkins, board chair of the Transylvania County Library Foundation. "The College provides a location and an educational atmosphere that we can't always produce."
Brevard was an ideal choice to match the theme of place, located in the rural and scenic "Land of Waterfalls" against the backdrop of the Appalachian Mountains – a perfect environment for discussing manuscripts, sharing insights and getting to know faculty and fellow writers.
"It's exciting that Brevard College and the Transylvania County Library Foundation will soon host what we hope will become a nationally recognized writers conference," Brevard College President David Joyce said. "And it is only fitting that the theme of this conference focuses on the sense of place, as this is such a special place, where our students, along with area writers and artists, are continually inspired by the natural beauty that surrounds us."
For those interested in attending the private workshops, applications can be found on the conference website. Only 36 applicants will be chosen to participate in the workshops in order to facilitate discussion in a small-group setting.
Applications will be accepted until March 20 and decisions will be made soon after that date. Applicants can choose from one of the three workshops and will be asked to submit a manuscript with the short application. Fiction manuscript submissions can range from a story to a novel excerpt and non-fiction manuscripts may range from an essay or memoir excerpt. All manuscript submissions are limited to 10 pages. Poetry submissions may include up to five poems but must be no more than 10 total pages.
The Transylvania County Library Foundation will provide up to three full-conference and three partial-conference scholarships, which will be awarded on merit. All applicants will be considered for these awards. Scholarship information will be announced with acceptance decisions.
For those who do not receive scholarship, the conference fee is $300, which includes the workshop, housing, all meals and receptions. For attendees not requiring housing, the fee is $225.
Rick Bass will give his keynote address on Friday, May 20 in the Brevard College Porter Center for Performing Arts. This event is open to the public. Tickets are $10 and go on sale April 25. Tickets can be purchased at the Transylvania County Library.
Marjorie Hudson and Ron Rash will also read selections of their work on Saturday, May 21 at the Transylvania County Library. This event is free and open to the public.
Scott Sheffield, Vice President for Academic Affairs and Dean of the Faculty, said the conference is an extraordinary opportunity for Brevard College to gain national recognition as a place for writers to retreat and refine their craft. Bringing nationally recognized writers to Brevard every year will put the College on the map in the community of writers in an unprecedented way, he said.
"At the same time," Sheffield added. "It will send a strong signal to potential students that Brevard College is the place to be if you are interested in working with a strong writing faculty and developing your craft as a writer."