Brevard College is blessed with decades of alumni that understand the importance of paying forward the valuable learning experience they once had here. Numerous donations are received each year that aid our continual commitment to providing a unique and quality education for the next generation of leaders. If Brevard College has had a lasting, positive effect on your life, consider making a donation to ensure the legacy of the Brevard College experience.
How to Give
The scholarship program at Brevard College is maintained through the contributions of many alumni and friends of BC. Click here for a list of our endowed scholarships.
Brevard Annual Fund
Help address our greatest needs.
AAUW Endowed Scholarship
Advancing equity for women and girls through advocacy, education, philanthropy, and research.
Why I Give
Brevard's donors share stories of their BC experience and why they choose to make generous donations. Share your own story here…
"If you want a school that loves you, wants to nurture you, wants to support you and see you grow, this is the place you should be. I give back to Brevard College because I want to give people the opportunity to go to Brevard who otherwise would not be able to," Kim said. "I believe in the College and what it stands for. The Brevard College experience is not replaceable, and I believe in how it has impacted my life and how it will impact others in the future."
Read Their Story →
Student to Waterfall Ratio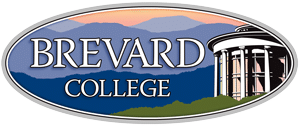 Brevard College is consistently recognized as one of the best liberal arts colleges. The College's focus on experiential learning, small class sizes, and location the mountains of Western North Carolina near Asheville makes Brevard a top choice college for students around the world.
Brevard College, One Brevard College Drive, Brevard, NC 28712 | 1-828-884-8332
This institution is an equal opportunity provider.