Students of Brevard's Exercise Science program are always on the move and fascinated by the dynamics of human movement.
Through active assignments, in-class experiments, labs, field experiences, and internships, exercise science majors gain the knowledge and skills needed for immediate employment following graduation.  
What you'll experience in this program:
You'll engage with expert faculty committed to your success. They want to mentor and prepare you for a meaningful career in fields like research, fitness leadership, coaching, and teaching.
You'll learn in small classrooms. Your faculty will know you by your first name, and you'll know them both inside and outside the classroom.
You'll learn by doing. Field experiences, internships, and in-class experiences give you the knowledge and skills you need for success in your career and in graduate school.
You have options. Future coaches and teachers can choose the

B.A.

in Exercise Science. Future researchers, physical therapist, and other health care professionals can choose the

B.S.

in Exercise Science.
Majors, Minors, and Concentrations:
Exercise Science majors receive a Bachelor of Science (BS) in Exercise Science or a Bachelor of Arts (BA) in Exercise Science. Students often pair their BA degree with a K-12 Health and Physical Education Teacher Licensure. A Minor in Coaching is available.
Career Opportunities:
Graduates of the program at Brevard College include:
Physical & Occupational Therapists
Physical and Health Education Teachers
Athletic and Personal Trainers
Coaches & Athletic Directors
Elementary Education Teachers
Corporate Fitness Instructors
Cardiac and Pulmonary Rehabilitation Specialists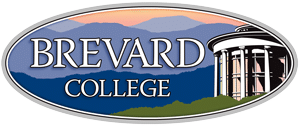 Brevard College is consistently recognized as one of the best liberal arts colleges. The College's focus on experiential learning, small class sizes, and location the mountains of Western North Carolina near Asheville makes Brevard a top choice college for students around the world.
Brevard College, One Brevard College Drive, Brevard, NC 28712 | 1-828-884-8332
This institution is an equal opportunity provider.