Coaching is a highly interdisciplinary career field requiring knowledge and skills in a variety of areas including exercise science, kinesiology, biology, and psychology. You must also know how to interact with others, think critically, and problem solve. Passion for athletics must be complemented with an experiential, liberal arts degree.
An experiential learning environment like Brevard College is perfect for aspiring coaches. You'll learn how to think and apply knowledge, plus you will gain valuable communication skills.
Many students combine a coaching minor with a major in Exercise Science.
Experiential Opportunities:
Evaluate, solve, and handle ethical issues during class role play. During these hands-on classes, students are given individual roles and act out common ethical situations that would occur in the coaching profession. Under the instructor's guidance, students learn to think critically, solve the issues ethically, and avoid legal action.
Interview coaches in the community to explore and evaluate the advantages, disadvantages, and realities of their profession and personal lives.
Split into groups with your classmates to read and discuss books like "Coaching Mental Excellence," "The Art of War," "Who Moved My Cheese," and "The Smell of Pine."
Learn how to effectively apply and interview for a job through interactive final exams. One final exam in the coaching Minor requires students to apply to a real job position and turn in a resume and cover letter. The instructor chooses 3 students from the class to help him evaluate the material and choose the top 3 candidates from the applicant pool. During the final exam period those top 3 candidates interview for the job in front of the class and engage in a class discussion of the interview process.
Work with and learn from local middle or high school coaches in the sport of your choice.
Take experiential classes like "Sports Nutrition

&

Wellness Issues," "Applied Sport Physiology," "Biomechanics in Exercise and Sport," and "Teaching/Coaching Methods.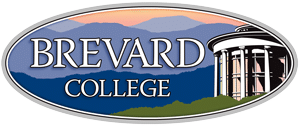 Brevard College is consistently recognized as one of the best liberal arts colleges. The College's focus on experiential learning, small class sizes, and location the mountains of Western North Carolina near Asheville makes Brevard a top choice college for students around the world.
Brevard College, One Brevard College Drive, Brevard, NC 28712 | 1-828-884-8332
This institution is an equal opportunity provider.